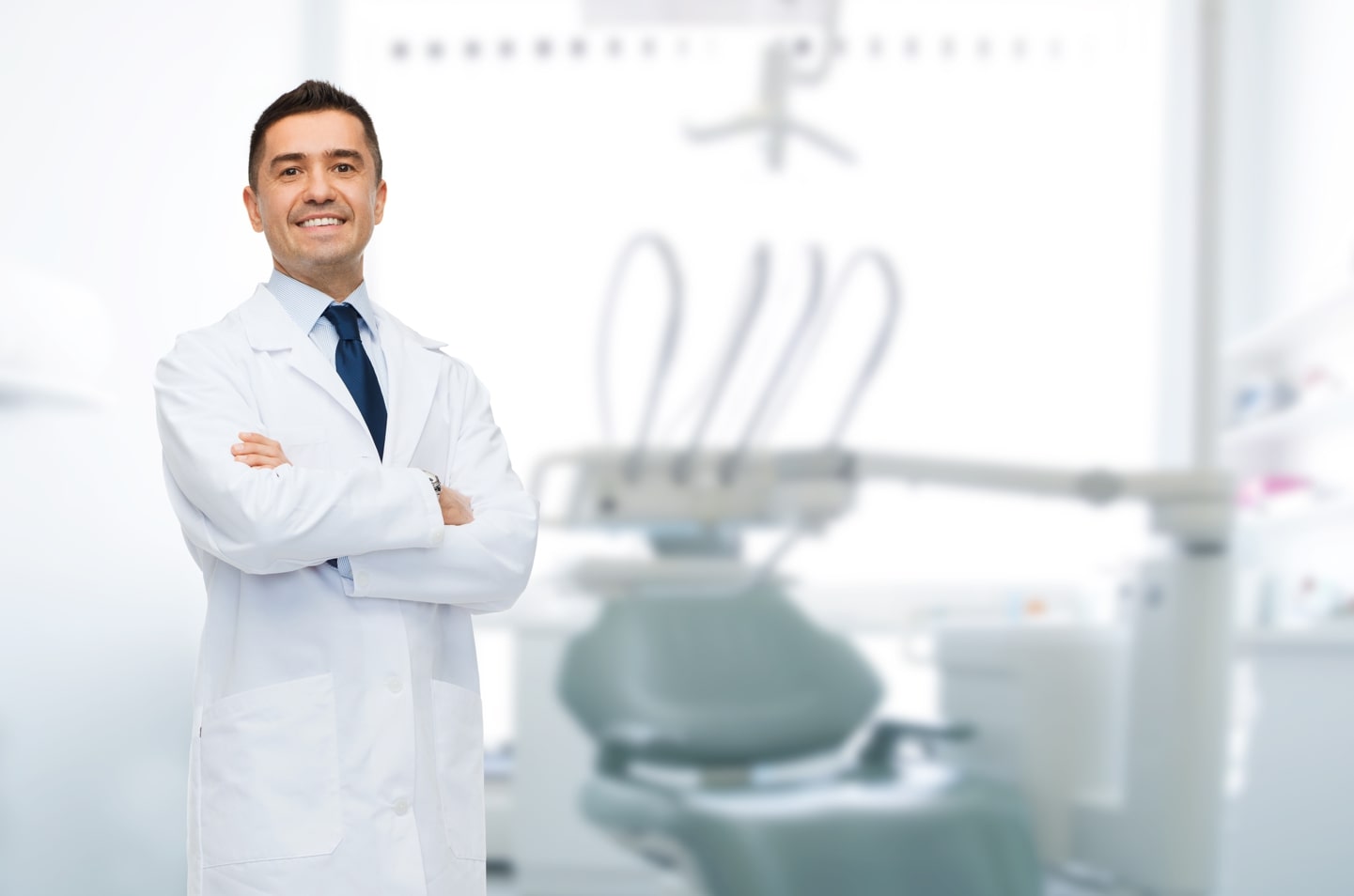 Find an Emergency Dentist

in Tucson, AZ
Dental Service in Tucson, AZ
Emergency Toothaches, Extractions, Pain Relief Today
Weekends, Nights and Holidays
1 (855) 352-6790
29 Dentists found in Tucson, AZ
/locations/tucson-az/
Aspen Dental
177 N Church Ave Suite 200, Tucson AZ 85701
Risas Dental and Braces - South Tucson
2901 S 6th Ave, Tucson AZ 85713
Tucson Emergency Dental
(14)
Emergency dental service
368 E Grant Rd, Tucson AZ 85705
Coyote Dental, Dentistry in Mexico, Made Simple
1632 N Country Club Rd, Tucson AZ 85716
Miramonte Dental Group
3382 E Speedway Blvd, Tucson AZ 85716
Associated Dental Care - Campbell
3250 N Campbell Ave #116, Tucson AZ 85719
Western Dental Center: Slivka Matthew S DDS
3922 N Oracle Rd, Tucson AZ 85705
Nova Dental
4411 East 5th Street D, Tucson AZ 85711
Associated Dental Care - Mission
4890 S Mission Rd, Tucson AZ 85746
Tucson Spectrum Dentistry
5369 S Calle Santa Cruz Ste 105, Tucson AZ 85714
Zona Dental Group, PLLC
3971 E Paradise Falls Dr, Tucson AZ 85712
Grant Road Dentistry
4811 E Grant Rd Ste 121, Tucson AZ 85712
Broadway Smiles Dentistry and Orthodontics
5545 E Broadway Blvd Ste 107, Tucson AZ 85711
Davenport Deron DDS
2300 N Craycroft Rd #3, Tucson AZ 85712
Davenport David R Dr
2300 N Craycroft Rd #3, Tucson AZ 85712
Davenport & Davenport Dental Practice
2300 N Craycroft Rd Suite 3, Tucson AZ 85712
Rodney J Gold PC
899 N Wilmot Rd #2, Tucson AZ 85711
Anna Vaysman, DDS
6565 E Carondelet Dr #355, Tucson AZ 85710
Associated Dental Care - Carondelet
6565 E Carondelet Dr #355, Tucson AZ 85710
Sabino Smiles Dentistry
7111 E Tanque Verde Rd Ste 107, Tucson AZ 85715
Western Dental & Orthodontics
7701 E Broadway Blvd, Tucson AZ 85710
Gentle Dental Ina Road
7225 N Mona Lisa Rd, Tucson AZ 85741
Catalina Smiles Dentistry
7645 N Oracle Rd Ste 120, Oro Valley AZ 85704
Associated Dental Care - Ina
3773 W Ina Rd #180, Tucson AZ 85741
Dentists of Tucson
1060 S Harrison Rd Ste 110, Tucson AZ 85748
Gentle Dental Marana
5860 W Arizona Pavilions Dr Suite 100, Tucson AZ 85743
Cortaro Smiles Dentistry and Orthodontics
8250 N Cortaro Rd Ste 110, Tucson AZ 85743
Rita Ranch Dental Group and Orthodontics
8160 S Houghton Rd Ste 130, Tucson AZ 85747
Tangerine Dental Group
1880 E Tangerine Rd Ste 190, Oro Valley AZ 85755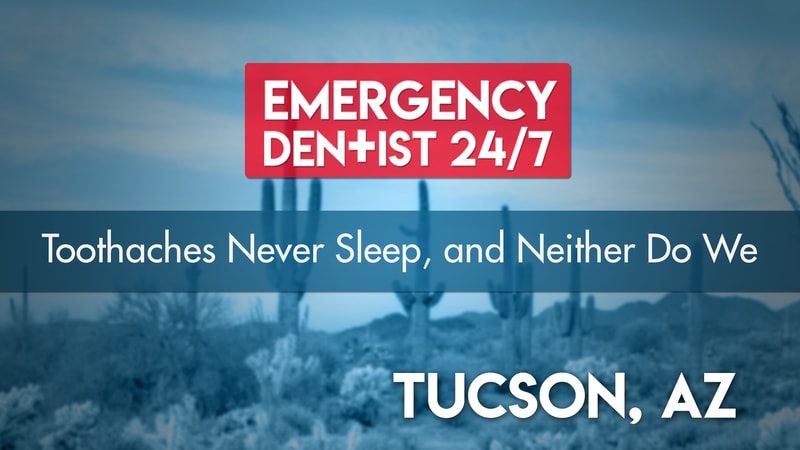 Nothing will make you feel as helpless as not being able to find an emergency dentist in Tuscon when you need one the most. With this in mind, we've established a 24-hour emergency dentist referral network to help patients get an appointment with a Tuscon emergency dentist as soon as they need it. Don't wait for the pain to get worse, call us right now at (855)-352-6790.
Everything You'll Need to Bring to Your Emergency Dentist Appointment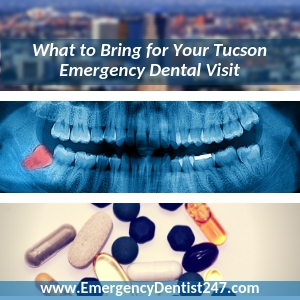 Showing up on time, ready for your treatment isn't the only thing you need to worry about when it comes to your emergency dental appointment.
Below is a list of everything you need to have with you when you arrive:
• A detailed list of medications you're regularly taking and/or any known allergies you may have • Recent documentation or any form of information given to you at the end of an appointment with your regular dentists • Necessary insurance information to process and file a dental insurance claim, if applicable You also need to make sure that you arrive at least 15 minutes early to ask any questions you have, fill out paperwork for your patient profile, and make any anxieties or fears you have known.
Most Common Emergencies Treated by Emergency Dentists
Unfortunately, a lot of patients avoid going to the dentist a minimum of twice a year, which is why dental emergencies tend to pop up. Unless your tooth has been knocked out, or your dental emergency makes itself known as soon as it happens, dental emergencies are the result of underlying oral health problems that were either missed or ignored completely and turned into a monster. However, no matter how painful a dental emergency may be, you need to be 100% sure that you haven't sustained any head trauma.
Losing a Tooth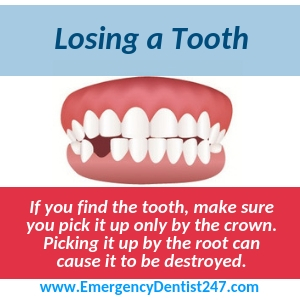 Whether you've lost a tooth because it randomly fell out or was knocked out for whatever reason, you're going to need to act fast. First, make sure any head trauma is treated before you focus on the lost tooth. If you've found it, make sure you pick it up by the crown and gently rinse it with some water. If you pick it up by the root, you can cause irreversible damage that will destroy the tooth, making it impossible for the emergency dentist to safely put it back in the empty socket. The best way to preserve a lost tooth is to put it back in the socket temporarily, but you can also keep it safe in a cup of milk or water until the emergency dentist can put it back in permanently.
Oral Abscesses and Infections
Oral infections are much more dangerous than patients tend to realize. They must be treated the same way as any infection, in general. They can cause blood poisoning and, if left untreated, can be fatal. You can check to see if you have an oral infection by looking around your mouth for anything that looks like a small, red bump. You should also pay attention to any level of oral pain because it's a good indication that you may have an oral infection. Either way, if you suspect you have an oral infection, call us as soon as you possibly can. Treatment for an oral infection should never be left to wait.
Losing a Filling or a Crown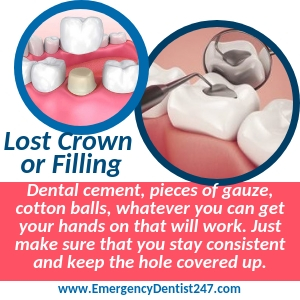 Fillings and crowns can deteriorate due to damage and just being old, in general, but that doesn't mean you can just leave it if one of yours fall out. Dental cement, cotton balls, small pieces of gauze, whatever you can find to cover the hole, just make sure it's covered 24/7 until you can get to the appointment we've booked for you. If you don't keep the hole covered, you're risking permanent, irreversible damage to the tooth that may lead to an emergency tooth extraction.
Having an Emergency Tooth Extraction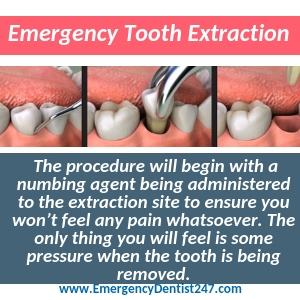 Being told you need to have an emergency tooth extraction is no doubt scary, especially if the first time you're being told you need one when you're already in the emergency dentist's chair. Fortunately, the best way to prepare yourself for one, no matter the circumstance, is to know a bit about the procedure. A numbing agent will be used to freeze the extraction area, which means you won't feel any pain, just a bit of pressure. If the tooth can't be removed whole using a special set of dental pliers, it will be broken up into pieces and removed that way. Once the tooth is out, you will then be given aftercare instructions. The best way to avoid getting an infection is to follow these instructions to the absolute letter.
Same Day Denture Repair in Tuscon
Finding same day denture repair in Tuscon and emergency denture repair Tuscon is now easier than ever. Patients can have their current set of dentures repaired or go through a fitting for an entirely new set in the same appointment, all on the same day. The emergency dentists who work with denture lab technicians have made these services possible.
Emergency Room Doctor vs Emergency Dentist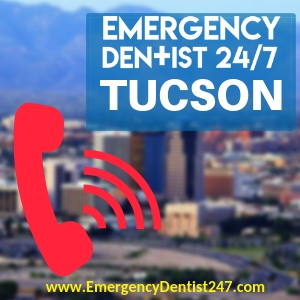 As we previously mentioned before, it's extremely important that you get sustained head trauma treated before any other injuries you may have. Emergency room doctors are your only option for having sustained head trauma treated. Even if your mouth is falling apart, head trauma will always come first. We can help you by getting you an appointment while your receiving treatment, though!
For more information or to seek immediate help from a 24-hour dentist, you can call Emergency Dentist 24/7 toll-free at (855)-352-6790. Our operators are standing by right now to take your call.
There are a wide variety of common injuries and emergencies that require immediate or as soon as possible dental care. Fortunately for you, these are often easily dealt with and do not require such a fuss once you've made it to an emergency dentist.