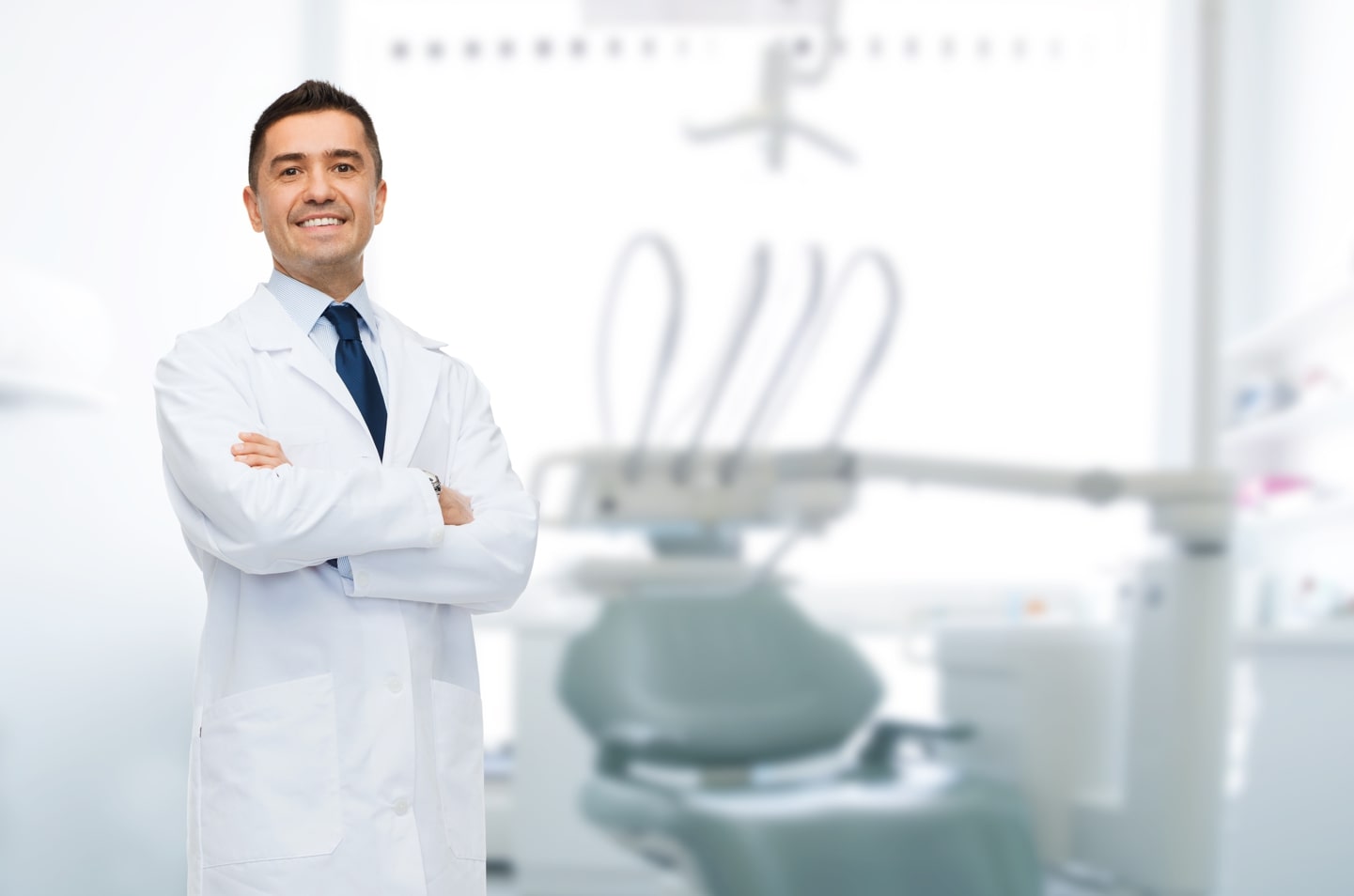 Find an Emergency Dentist

in San Antonio, TX
Dental Service in San Antonio, TX
Emergency Toothaches, Extractions, Pain Relief Today
Weekends, Nights and Holidays
1 (855) 352-6790
4 Dentists found in San Antonio, TX
/locations/san-antonio-tx/
South Texas Dental
3655 Fredericksburg Rd Ste 112, San Antonio TX 78201
Monarch Dental
2027 Culebra Rd, San Antonio TX 78201
Cute Smiles 4 Kids-San Antonio
823 Bandera Rd, San Antonio TX 78228
Emergency Dental Care USA
4819 Fredericksburg Rd, San Antonio TX 78229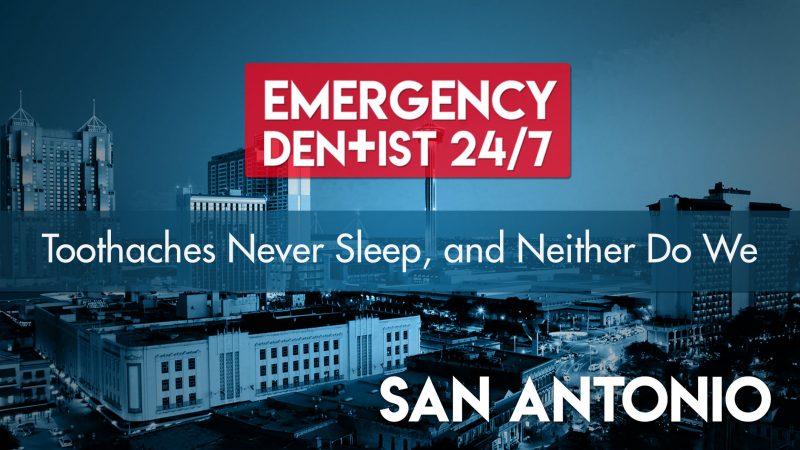 If you're desperately trying to find an emergency dentist in San Antonio because you're out of luck with a regular dentist, you've just hit the jackpot. We understand the pain you're going through, on a very literal level, and that you need the help as soon as you can get it. When you call us today, we'll dip into our network of emergency dentists in San Antonio, which also includes regular dentists, as well. Before you know it, you'll have an appointment ready to go in your name in as little as 24 hours. Don't wait, call us today!
Remember to Bring These With You!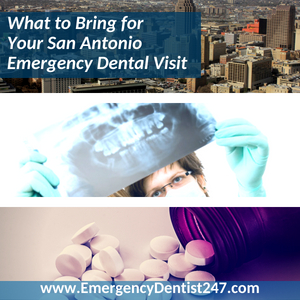 Remember the paperwork you filled out when you had an appointment with your regular dentist for the first time? You'll have to do this process with the emergency dentist, as well. In order to have enough time to fill out all of the necessary paperwork and not cut into your appointment, try to be there at least 15 minutes before said appointment is due to begin. You should also make sure your emergency dentist will take your insurance. If they do, make sure you have all the information his or her team will need to make and process the insurance claim so it can be done while you are receiving treatment. If they don't take your insurance, remember to get an estimate for how much the entire appointment will cost you. If you've recently had an appointment with your regular dentist, look around for any dental records you may have brought home with you. For example, a copy of your patient profile, x-ray copies, even a receipt that details what you had done will do. It's absolutely crucial that you let your emergency dentist and their team know if you have any allergies or are currently taking any medications. This is to ensure that nothing they do will cause a reaction or have any negative effects in general during your treatment. Finally, don't feel embarrassed if you have a fear of going to the dentist. The emergency dentist and their team won't judge you or think you're just being silly. They've helped hundreds of patients be as comfortable as possible throughout their entire appointment and have no problem doing so. Don't be shy, let them know how you're feeling!
Dental Emergencies Commonly Faced
Dental emergencies don't care who you are, where you are, what you have planned, and whether or not you'll be able to find help when you need it. Some dental emergencies present themselves straight away, while others bide their time under a collective of underlying oral health problems that are just waiting to snowball into a massive one. Soft-tissue problems, braces that have become loose, lost fillings or crowns, oral infections, teeth that have been knocked out, and severe toothaches are all prime examples of common dental emergencies. Trauma, however, especially when it has to do with your head, requires a trip to the emergency room, not the emergency dentist.
Having a Tooth Knocked Out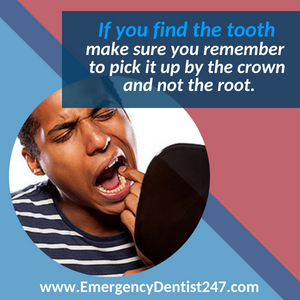 Regardless of how it happened, losing an adult tooth is never a good thing. Whether you fell in your home, got into a fight, or had a car accident, losing teeth isn't the end of the world! However, if you received any head trauma during the incident, we strongly recommend that you go straight to the emergency room. The first thing you need to do when you lose a tooth is start looking around for it. If you've managed to find it, make sure you protect it by picking it up by the crown. The roots are sensitive and susceptible to damage. Too much damage to the root of the tooth and your emergency dentist will have a difficult, if not impossible, time trying to put it back into the socket. If the empty socket, and the root of the tooth, haven't taken too much damage, gently try to place the lost tooth back in. If you're unable to do so, no worries, just don't force it. To properly preserve it until you can get to your emergency appointment, putting the tooth in a cup of water or milk is the next best thing to preserving the tooth compared to putting it back into the empty socket.
Abscessed Teeth and Oral Infections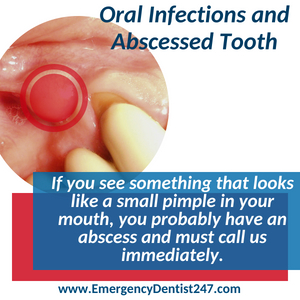 Having an abscessed tooth or an oral infection altogether is a time-sensitive, ticking time bomb just waiting to go off. They are a lot more dangerous than most patients realize. Abscesses can form from badly chipped or broken teeth closer to the gum line, which is where they slip in, and are rarely noticeable. However, sometimes you might get lucky. If you see something that looks like a small pimple in your mouth, you probably have an abscess and must call us immediately. If an abscess isn't treated as soon as possible, you run the risk of losing teeth, blood poisoning, and potentially taking your life.
Lost Crown or Filling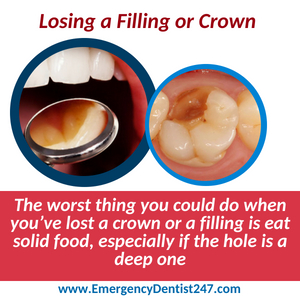 Losing a crown or a filling may not seem like a dental emergency, but it's actually one of the biggest ones there is. The crown or filling where put in for a very good reason – to cover up a hole that shouldn't be left out in the open. The worst thing you could do when you've lost a crown or a filling is eat solid food, especially if the hole is a deep one. Our advice for you is to go straight to your local drug store and pick up dental cement, gauze, or even some cotton balls. No matter what method you use to keep it covered, you have to make sure that it stays covered at all times until you can get in to see the emergency dentist. Otherwise, you could destroy the tooth, causing the emergency dentist to extract it instead of filling it back up.
Same Day Denture Repair in San Antonio
Gone are the days where patients have to book multiple appointments to service their dentures. We've combined the need for same day denture repair in San Antonio and emergency denture repair San Antonio so patients can receive a fitting for new dentures or have their old ones repaired all in the same day. Thanks to the fact that our network includes emergency dentists who work with denture lab technicians, all your denture needs can be met in a single appointment.
Having an Emergency Extraction Done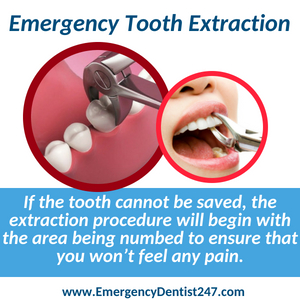 Having a tooth pulled, even just the thought of having it done, is enough to scare just about anyone. Fortunately for you, all of the emergency dentists in our network, plus their teams, know how to keep their patients calm and comfortable for the entire duration of the procedure. The emergency dentist will start the procedure off by freezing the extraction area. You won't feel any pain at all, just some slight pressure when he or she begins to rock the tooth back and forth in the socket to remove it. Sometimes, however, teeth can be finicky. If this is the case, they will carefully and gently break the tooth up into smaller pieces so it's easier to remove. Before you go home, the emergency dentist will fill you in on what you need to do to properly take care of your mouth at home. Whether it's verbal instructions, written instructions, or a mix of both, they will go into vivid detail on what you need to do. Once you get home, it's now your responsibility to properly follow their instructions. If you do, you'll minimize the amount of healing time, will be able to avoid an infection developing, etc.
Who Do I See First?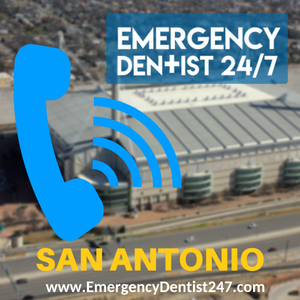 It's very important to know whether you need to see an emergency room doctor at your local emergency room or an emergency dentist after an incident and/or accident has taken place. For example, if you were in a car accident and lost a few teeth, have soft-tissue oral injuries, and have had some trauma to your head, you need to go directly to your local emergency room. The emergency room doctor is not equipped well enough to deal with saving your teeth and the oral injuries, but they can treat your head trauma. Emergency dentists, however, are only able to save your lost teeth and treat the soft-tissue oral injuries, but they can't do anything about the trauma to your head.
For more information or to seek immediate help from a 24-hour dentist, you can call Emergency Dentist 24/7 toll-free at (855)-352-6790. Our operators are standing by right now to take your call.
There are a wide variety of common injuries and emergencies that require immediate or as soon as possible dental care. Fortunately for you, these are often easily dealt with and do not require such a fuss once you've made it to an emergency dentist.