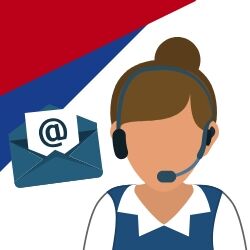 Your satisfaction is important to Emergency Dentists. If you have a question or concern about a service we provide or an article we published, please feel free to reach out to Jamie Brown, our customer support specialist. Jamie can be reached at jamie@emergencydentist247.com and has spent years working as a customer support expert for a wide variety of sites.
Jamie is available Monday through Friday from 9 AM CST – 5 PM, Central Standard Time. In addition to E-mailing us with the addresses above, you can also give our customer support staff a call at (855) 352-6790.
We thank you for taking the time to get in touch!

There are plenty of dental referral services out there, but there's only one Emergency Dentists. What sets us apart from the competition? Our commitment to only providing the highest quality of information on our dental blog, and our dedication to making sure every dentist we partner with has been vetted by an expert.
Listed below is the exact same set of guidelines we use internally to make sure that our content remains authoritative and accurate.
Article Guidelines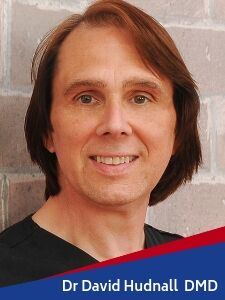 The purpose of our site dental blog is to educate our readers about what to expect from a dental appointment and to explain the symptoms and treatments of the most common dental health concerns. While no article can replace a one-on-one visit to the dentist, we hope to provide our readers with an authoritative guide to what to expect FROM said visit once they arrange an appointment.
Every article is to be vetted and commented on by our expert dental consultant, Dr. David Hudnall, DMD. Dr. Hudnall has over 18 years of experience in the field of emergency dentistry and understands the concerns of his field better than anyone else. He will make sure that everything we publish is grounded in factually accurate information that reflects the procedures and expectations of the modern American emergency dentist.
Where our articles feature statistics, they should always feature a citation from an expert dental authority. If Dr. Hudnall himself does not provide a quote, these citations may take the form of a link to a reputable source, such as the American Dental Association or an academic publication.
The reader should never have to just "take our word" for anything we say – they should be able to click the links and see for themselves that the information we're providing is true.
Partner Guidelines
The primary function of the site is to help patients connect with dentists using our toll-free helpline and our online directory of featured dental partners.
At a minimum, a dental office must meet ONE of the following three requirements in order to be featured in one of our services:
The office must be open before 8 AM or after 5 PM on at least two weekdays
The office must have open hours on Saturday
The office must have open hours on Sunday

The ideal partner will meet all three.
Once an office has been found to meet these qualifications, our management team and our expert dentists will work together to make sure that said office meets our high expectations of quality. We will look at their history and the types of services they offer to ensure that the office in question is providing a modern dental office with up-to-date treatments and procedures. We will reject so-called "alternative dentists" and will only recommend our patients to dentists who have been board certified by a relevant authority.
Only after a dentist has passed the thorough vetting process will we begin recommending them over the phone or on our site listing.
Our Mission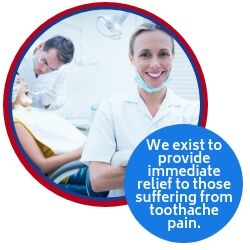 Since its founding, Emergency Dentists has always kept the same mission in mind. We exist to provide immediate relief to those suffering from toothache pain.
We know that the only way to accomplish this mission properly is by providing relief from care providers that we – and our customers – can trust. And we know that our users are only going to get the best service they can if they are educated about what to expect from their appointment.
This is why we place transparency and resolute guidelines for our content at a place of utmost importance.
Customer Support Office Hours
Our customer support staff is available Monday through Friday from 9 AM CST – 5 PM CST.
1 (855) 352-6790