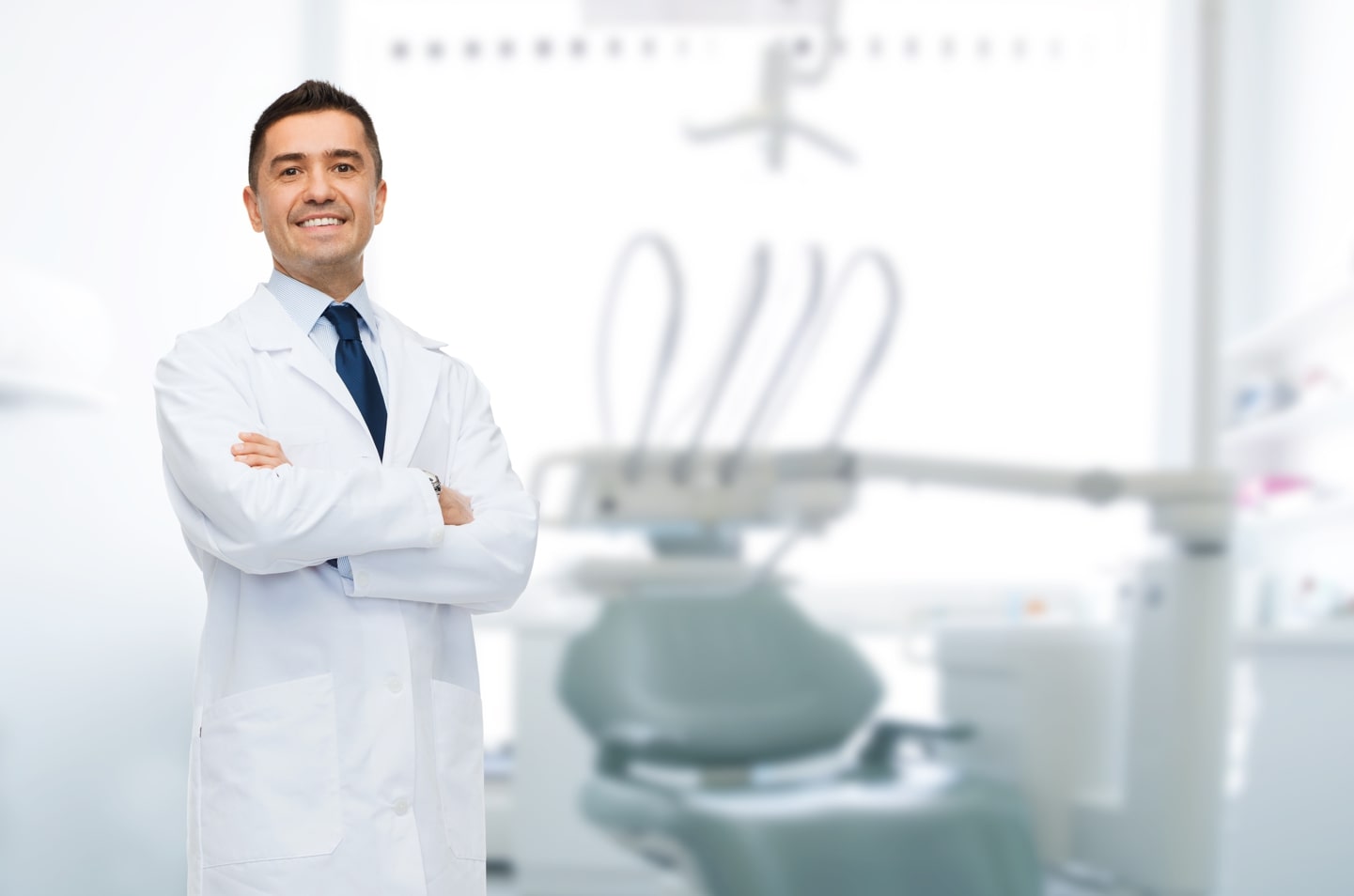 Find an Emergency Dentist

in New York, NY
Dental Service in New York, NY
Emergency Toothaches, Extractions, Pain Relief Today
Weekends, Nights and Holidays
1 (855) 352-6790
4 Dentists found in New York, NY
/locations/new-york-ny/
Wellspring Dental
441 Clinton St, Brooklyn NY 11231
Heights Dental
107 Joralemon St #1, Brooklyn NY 11201
Pearl Dental NYC
67 Wall St #2508, New York NY 10005
Alexander Heifitz, DDS
65 Broadway #408, New York NY 10006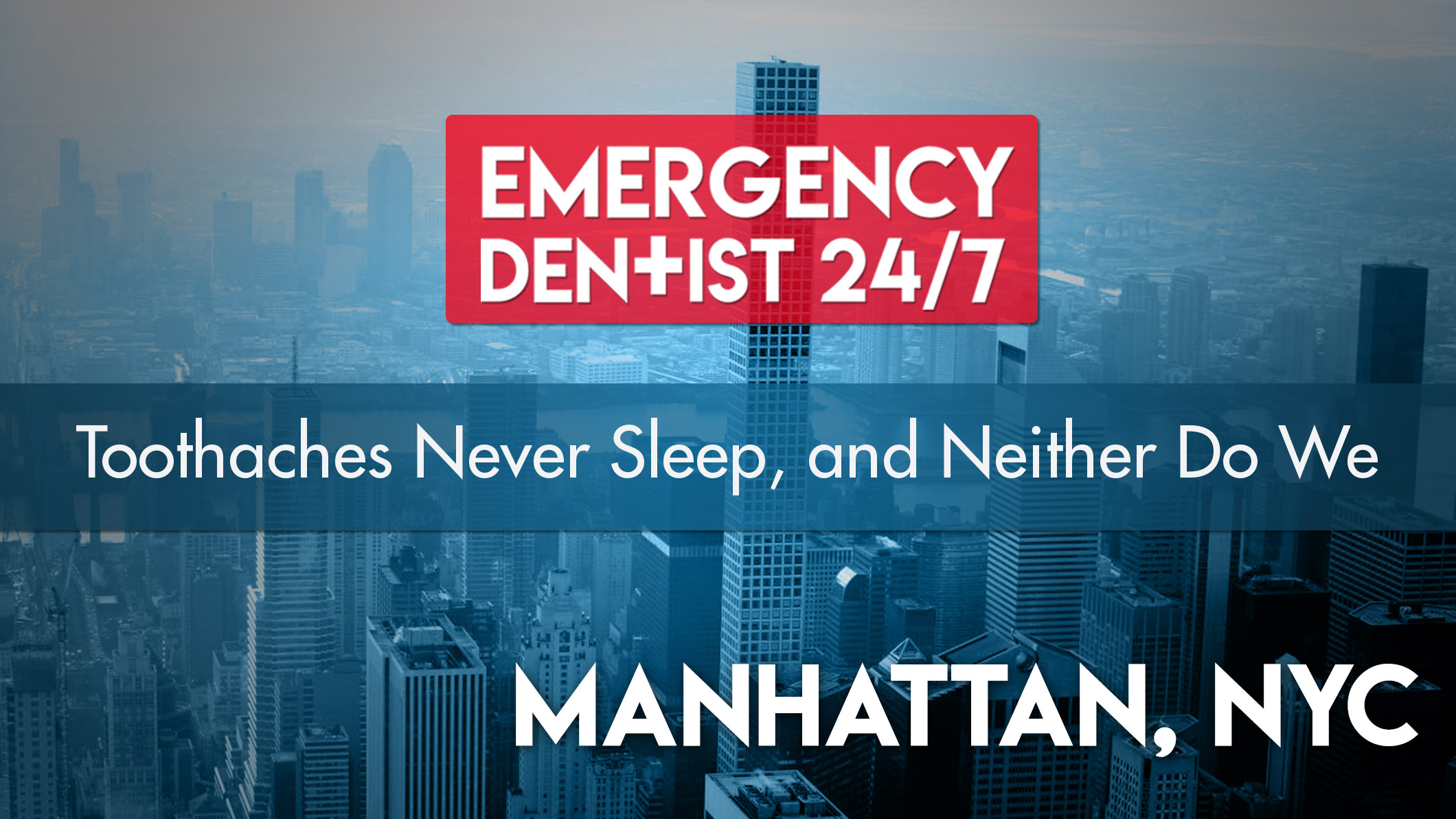 If you've found us as a result of looking for an emergency dentist Manhattan through a Google search, no doubt you're looking for pain relief as quickly as you can get it. No matter what type of dental emergency you may be going through, even if it's not an extremely painful one, we have the help you need. No matter what time or day of the week it is, we can have an appointment booked for you in as little as 24 hours. We have a wide range of partnerships with emergency dentists in the local and surrounding Manhattan area, so don't wait to call us at (855)-352-6790.
What to Bring to Your Manhattan Emergency Dental Visit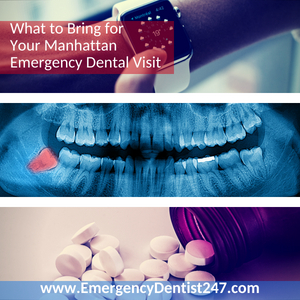 Because appointments with emergency dental offices are quite similar to regular dental offices, it's important that you arrive at least 15 minutes before your appointment is due to start. This ensures that you will have enough time to fill out any paperwork given to you as well as having any questions you may have answered. It's also very important that you bring as much information with you to your appointment as you can. This could include your patient profile from your regular dentist, should you have this information, or even previously taken x-rays, for example. It may also benefit you to call ahead and ask for a general price range for the treatment you will be receiving. If you have dental coverage with your insurance provider, make sure you inquire as to whether or not they take your insurance, too. If you have any allergies and are on any medications, no matter what they may be for, you need to make these things known to your emergency dentist, as well. We recommend making a list of your allergies and any current medications you are taking to give to the dentist when you arrive. Lastly, we understand that having anxieties over visiting the dentist and having treatments done. We'd like you to keep in mind that all of the emergency dentists in our network understand this, as well, so rest assured they will make sure you are comfortable to the best of their ability and will work recognize any anxieties you may have.
Same Day Denture Repair in Manhattan
If you're here because you're desperately trying to track down same day denture repair in Manhattan, or even emergency denture repair Manhattan, you've found what you're looking for. We've made it possible to have your dentures restored to their former glory or have a fitting done for a brand new pair in one appointment! This is all thanks to the emergency dentists we have in our network who work side by side with denture lab technicians for same day, on site service.
The Most Common Dental Emergencies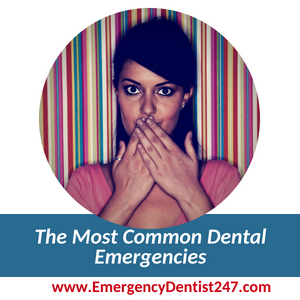 Unfortunately, dental emergencies always seem to occur at the worst time possible, especially when getting in to see your regular dentist is impossible because they aren't open. It's also important to mention that not all dental emergencies show themselves right away. In fact, a lot of them are caused due to underlying problems that you either may not know about until the pain has started to kick in, or because they don't bother you enough to get them looked at before they really start to become a problem. Problems with the soft tissues, loose braces and lost fillings are all prime examples of common dental emergencies that our emergency dentists see on a daily basis. There are also the more serious dental problems, including knocked out teeth, severe toothaches, and oral infections, such as abscesses. It's also important to know when it's time to visit your local hospital's emergency room instead of your emergency dentist. For instance, if you have any form of head trauma, you must go directly to your local hospital or call 911 as soon as you possibly can.
When You Loose Your Teeth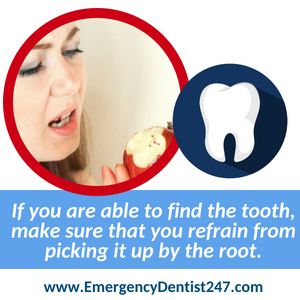 There are a lot of situations that can lead to you having one or more of your teeth being knocked out. For example, say you're spending an afternoon riding a bike, but you happen to crash and knock one of your teeth out. If one or more of your teeth have been knocked out, no matter what type of accident or injury has occurred, don't start to panic just yet. If you are able to find the tooth, make sure that you refrain from picking it up by the root. Pick the tooth up by the crown and place it back into the socket, if you can. If you're unable to put the tooth back into the socket and have it safely in place until you can get to your emergency dental appointment, you can also keep it in a cup of milk or water. However, if you experience any other trauma during an accident or an injury, you must make sure that you visit your local emergency room. Emergency dentists are only equipped to deal with so much, so they will not be able to help you with moderate to severe trauma.
Oral Infections – Abscessed Teeth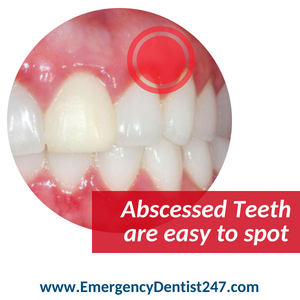 Oral infections, such as an abscessed tooth, are both time-sensitive and potentially life-threatening dental emergencies that are a lot more serious than patients tend to realize. Abscessed teeth aren't always easy to spot, especially if they are in the areas of your mouth that you're unable to see. Although, if you see something that looks like a pimple in your mouth, you probably have an abscess that you need to book an appointment for. Oral infections, especially abscessed teeth, should always be taken seriously. Like any other type of infection, they can lead to blood poisoning at a rate faster than patients tend to realize.
Lost Crowns and Fillings
Patients lose their fillings and crowns more often than you'd probably think, so don't be scared if you lose yours. The best way to save your tooth while you're waiting for your emergency dental appointment, is to run to your local drug store and get some tooth cement. This is only a temporary method, however, so make sure you call us to book an appointment with you. The cement will not last forever! There are plenty of dangers when it comes to leaving these types of lost fillings alone, though, so make sure you use some form of temporary method. Patients who don't get in to see an emergency dentist quick enough run the risk of losing the tooth entirely due to further damage to it from eating, for example. This risk is actually doubled, believe it or not, the longer you wait for your appointment.
Emergency Tooth Extractions – What to Expect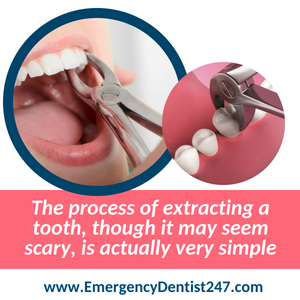 Having an emergency tooth extraction done can be downright frightening, so knowing what to expect before you have the procedure done can help to ease your anxieties and give you insight into the unknown if you've never had this type of procedure done before. For starters, please keep in mind that both regular and emergency dentists will do everything they possibly can in order to save a tooth before they extract it. This means that, unless the tooth is so far gone it can't possibly be saved, your tooth, or teeth, may still have a chance to stay in your mouth. You won't have to worry about feeling any pain when your tooth is extracted. The emergency dentist will start the procedure by using a general anesthetic to numb the area where the extraction will take place. Once a couple of minutes has passed by and the emergency dentist is completely sure that you won't feel a thing, the procedure will begin. The only thing you will feel during the procedure is the pressure that results from the emergency dentist using the necessary tool to remove the tooth. If the tooth is fully intact, the dentist will rock it back and forth to remove it. However, if the tooth is in pieces, or they are having trouble getting it out, they may decide to break the tooth up to make it easier to remove. Once the procedure has been successfully completed, the emergency dentist will let you know what you need to do to ensure that your healing time is as minimal as possible. You will likely get aftercare instructions in a booklet, or just some simple tips to remember. Regardless, you must follow these aftercare instructions by the letter for the best possible healing results and to make sure that you don't prolong the healing time.
When to Visit the Emergency Room vs Emergency Dentist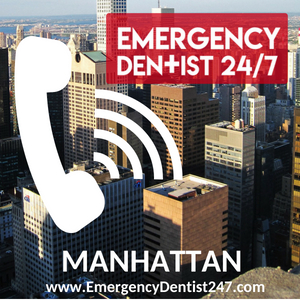 Right off the bat, it's important to know that emergency rooms and emergency dentists are two very different things. Emergency rooms in hospitals are equipped to deal with trauma, but they are very limited when it comes to saving your teeth and a lot of other common dental emergencies. They are able to help you manage your pain, but you will still need to see an emergency dentist as soon as you possibly can, so don't think you can see just one when it comes to trauma. Emergency dental offices, on the other hand, are just like a regular dental office, but they are ready to go when it comes to taking care of your teeth as soon as you walk through their door. If you are unsure whether you need to visit your local hospital's emergency room or book an appointment with an emergency dentist, call 911. It's better to receive immediate help from your local emergency services instead of waiting for an emergency dental appointment and need 911 instead.
For more information or to seek immediate help from a 24-hour dentist, you can call Emergency Dentist 24/7 toll-free at (855)-352-6790. Our operators are standing by right now to take your call.
There are a wide variety of common injuries and emergencies that require immediate or as soon as possible dental care. Fortunately for you, these are often easily dealt with and do not require such a fuss once you've made it to an emergency dentist.