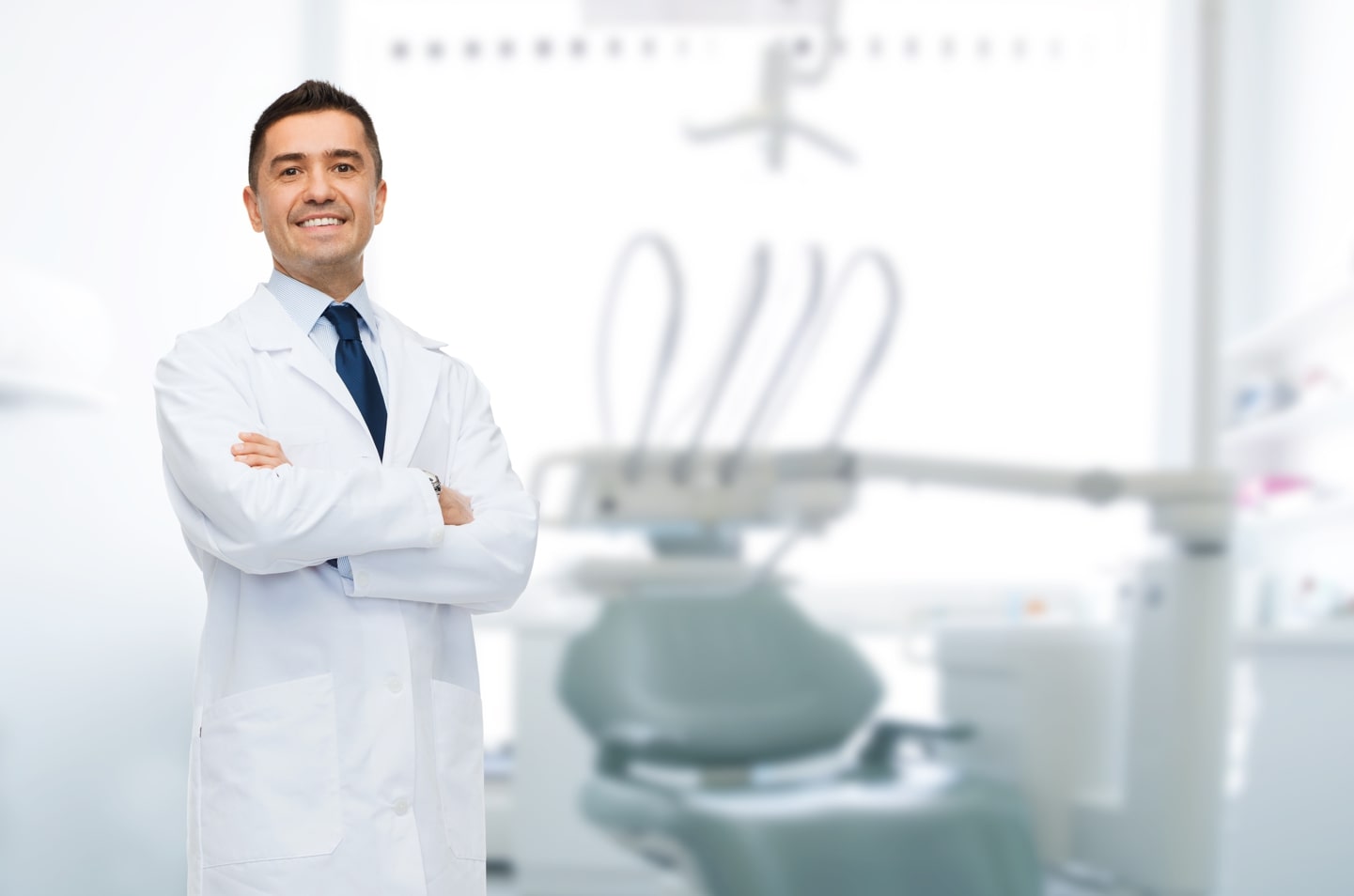 Find an Emergency Dentist 24/7

in Queens, NY
24 Hour Dental Service in Queens, NY
Emergency Toothaches, Extractions, Pain Relief Today
Weekends, Nights and Holidays
1 (855) 352-6790
100 Dentists found in Queens, NY
/locations/queens-ny/
Affordable Dental Implants Center of Queens
105-46 Cross Bay Blvd, Ozone Park NY 11416
Dental Implants and Periodontology of Rockville Center
(17)
Dental implants periodontist
132 N Park Ave, Rockville Centre NY 11570
Barry J. Grossman, DDS
2135 Mill Ave, Brooklyn NY 11234
Island Dental Associates
639 Hempstead Turnpike, Franklin Square NY 11010
Marine Park Periodontics and Dental Implantology
(20)
Dental implants periodontist
2272 Hendrickson St, Brooklyn NY 11234

Navid Baradarian, DDS - Periodontist in Manhattan and Brooklyn
2272 Hendrickson St, Brooklyn NY 11234
Renaissance Dental - Dr. Masha Pelts
104-39 Queens Blvd, Forest Hills NY 11375

Michael Baron DDS
(3)
Dental implants periodontist
68-61 Yellowstone Blvd, Forest Hills NY 11375
All Star Dental
46 N Franklin St, Hempstead NY 11550

Dr. Michael Noghrei, DDS
141 N Franklin St, Hempstead NY 11550
Affordable Dental Care: Best Implant Dentist Queens-Workers Comp, Invisalign Rego Park Family Dental
98-120 Queens Blvd Ste 1H, Rego Park NY 11374
Forest Hills Dental P.C. Gregory Mark, DDS
102-10 66th Rd #1D, Forest Hills NY 11375
Glen Oaks Implants
Dental implants periodontist
257-10 Union Tpke, Glen Oaks NY 11004
Dr. Bernard Fialkoff DDS
56-03 214th St, Flushing NY 11364
MG Dental
2415 Avenue U, Brooklyn NY 11229

Nassau Dental PC - Workers' Comp & No-Fault Dentists
95 Clinton St, Hempstead NY 11550

Simmy Arora, DDS
400 Fulton Ave Suite E, Hempstead NY 11550
Oasis Dental: Pavanjit S. Chhabra, DDS
400 Fulton Ave, Hempstead NY 11550
Oasis Dental
400 Fulton Ave, Hempstead NY 11550

Dr. Pratix K. Shroff, DDS
263-09 Union Tpke, Glen Oaks NY 11004
Late Weekday
Weekend Hours
All Bright Dental PC
263-09 Union Tpke, Queens NY 11004
Late Weekday
Weekend Hours
Milhim Lewis G DDS
514 Fulton Ave, Hempstead NY 11550

Tooth Extraction Center
2384 Ocean Ave suite 190, Brooklyn NY 11229
Late Weekday
Weekend Hours

Family Cosmetic & Implant Dentistry of Brooklyn
2384 Ocean Ave suite 190, Brooklyn NY 11229
Late Weekday
Weekend Hours
LuxDen Dental Center
2579 E 17th St #11, Brooklyn NY 11235
Closes at
Wednesday
Closed.
Closed.
Lake Success Periodontics and Implants P.C.
(1)
Dental implants periodontist
1300 Union Tpke #201, New Hyde Park NY 11040

Lake Success Periodontics & Implants, PC
Dental implants periodontist
1300 Union Tpke Suite 201, New Hyde Park NY 11040
Lake Success Dental Care
1300 Union Tpke #208, New Hyde Park NY 11040
Preferred Dental Care
146-10 45th Ave, Flushing NY 11355
Bayside Periodontics & Dental Implants
222-15 Northern Boulevard, Bayside NY 11361
Broadway Family Dental
1152 Broadway, Brooklyn NY 11221
Silverstein & Vinciguerra, LLP
2001 Marcus Ave #60, New Hyde Park NY 11042
Empire Dental N.Y. PC
980 E 12th St, Brooklyn NY 11230

Dental Star: Vladimir Potepalov, DDS
726 Avenue Z #1, Brooklyn NY 11223
BrightRay Dental
(57)
Dental implants periodontist
131-07 40 Rd level 5 unit 36, Flushing NY 11354
Smile By Design Dental
1603 McDonald Ave #1, Brooklyn NY 11230

Termechi Omid DDS
Dental implants periodontist
405 Avenue I, Brooklyn NY 11230
Rubin Dental & Implant Center
2469 65th St, Brooklyn NY 11204
Oral & Maxillofacial Surgery Associates and Advanced Dental Implants
33-04 Bell Blvd, Bayside NY 11361
H&M Dental Lab
35-21 149th St #2d, Flushing NY 11354
1st Impression Dental
719 Franklin Ave, Brooklyn NY 11238
Garden City Dental Group
901 Stewart Ave # 225, Garden City NY 11530
Parsons Smile Center: Dr. Eddie Salha, DMD
26-15 Parsons Blvd, Flushing NY 11354
Jackson Heights Family Dental
(10)
Dental implants periodontist
35-60 74th Street Suite #103, Jackson Heights NY 11372
Dr. Grannum
136 St James Pl, Brooklyn NY 11238
Alliance Dental Center
8411 Northern Blvd, Jackson Heights NY 11372
Cosmetic Dentist Park Slope
857 Union St, Brooklyn NY 11215
Jay S. Fishbein, DMD
(50)
Dental implants periodontist
2415 Jerusalem Ave #103, North Bellmore NY 11710
Jim Sarji, DDS
443 9th St, Brooklyn NY 11215
Linsky Dental Group
900 Northern Blvd Suite 240, Great Neck NY 11021
Late Weekday
Weekend Hours

Beyond Dentistry Laser Center
1315 53rd St, Brooklyn NY 11219
Brooklyn Oak Dental Care
319 6th Ave, Brooklyn NY 11215

Catherine M. Fascilla, DDS
505 Westbury Ave, Carle Place NY 11514
Closes at
Wednesday
Closed.
Closed.

Aesthetic Dental Center
17 Maple Dr, Great Neck NY 11021
The Dental Spa of New York
398 5th Ave, Brooklyn NY 11215
Smile Savers
32-02 53rd Pl, Woodside NY 11377

Dr. Rimma Portman
144 N 8th St, Brooklyn NY 11249
Late Weekday
Weekend Hours

Dr. Demetrios Tsiokos, DDS
(4)
Dental implants periodontist
233 E Shore Rd #108, Great Neck NY 11023
Jeffrey Navre D.D.S.
343 Maple Ave, Westbury NY 11590
North Shore Dental Group PLLC
450 Plandome Rd # 102, Manhasset NY 11030

South Shore Long Island Periodontics & Implantology P.C.
(18)
Dental implants periodontist
3366 Park Ave, Wantagh NY 11793
Wellspring Dental
441 Clinton St, Brooklyn NY 11231
Dr. Richard A. Romano
7521 Fort Hamilton Pkwy, Brooklyn NY 11228
Advanced Dental Care
142 Joralemon St #6e, Brooklyn NY 11201
Dentistry at The Heights
142 Joralemon St Ste 12C, Brooklyn Heights NY 11201
Tooth Implant Brooklyn
Dental implants periodontist
142 Joralemon St #6E, Brooklyn NY 11201
Manhasset Miracle Smile
2110 Northern Blvd Suite 203, Manhasset NY 11030
Astoria Dental Group
32-17 Broadway, Astoria NY 11106
Late Weekday
Weekend Hours

Dental Veneers Network®
553 66th St, Brooklyn NY 11220
Heights Dental
107 Joralemon St #1, Brooklyn NY 11201

Family Dentistry: Congiusta Dominick DDS
530 Bay Ridge Pkwy, Brooklyn NY 11209
John E. Chicvak, DDS Dentistry Done Better
1044 Northern Blvd, Roslyn NY 11576
New York Family & Pediatric Dental Care
1044 Northern Blvd #106, Roslyn NY 11576
Astoria Periodontics & Implants
31-19 Newtown Ave #800, Astoria NY 11102
LIC Dental Associates
50-02 5th St, Long Island City NY 11101
Ditmars Family Dental: George V Gatzonis DDS
(12)
Dental implants periodontist
3316 Ditmars Blvd, Astoria NY 11105
Late Weekday
Weekend Hours
Quang Nguyen, DDS
Dental implants periodontist
283 67th St, Brooklyn NY 11220
Implants and General Dentist 11209 Trachuk Vitali DDS
7608 3rd Ave, Brooklyn NY 11209
New York Family Dental Care
(17)
Dental implants periodontist
322 86th St, Brooklyn NY 11209
James Albanese, DDS
3000 Hempstead Turnpike #101, Levittown NY 11756
Bowery Dental
145 Canal St 2nd fl, New York NY 10002
Chatham Square Dental Associate PC
8 Chatham Square STE 503, New York NY 10038
Martin Man, DMD
185 Park Row #6, New York NY 10038
East Hills Dental Associates: Richard A. Sousa, DDS
14 Glen Cove Rd, Roslyn Heights NY 11577

Dr. Richard M. Lyons
41 Mott St, New York NY 10013
Wynatte Chu, DDS
170 Park Row, New York NY 10038
Dental Love LLC
501 Main St, New York NY 10044
Pearl Dental NYC
67 Wall St #2508, New York NY 10005
PreZen Dental: Herrick Lai, DDS
235 East 22nd Street Suite D1, New York NY 10010
Dental365
3254 Hempstead Turnpike, Levittown NY 11756
Access Dental Group Manhattan PLLC
139 Centre St, New York NY 10013

Columbia Orthodontics
139 Centre St #615, New York NY 10013
John Shi, DDS
139 Centre St #306, New York NY 10013
Centre Dental
139 Centre St #306, New York NY 10013

Holloway Glen DDS
344 3rd Ave, New York NY 10010

Gramercy Park Dental
344 3rd Ave, New York NY 10010
Emergency Dentist NYC
(71)
Emergency dental service
100 E 12th St, New York NY 10003

Smile Tonight - Dentist Office Dr. Michael C. Iott, DDS
471 3rd Ave, New York NY 10016
Village Dental NYC
77 E 12th St, New York NY 10003
Dentist in Tribeca: Paolo Saggese, DMD, PLLC
325 Broadway, New York NY 10007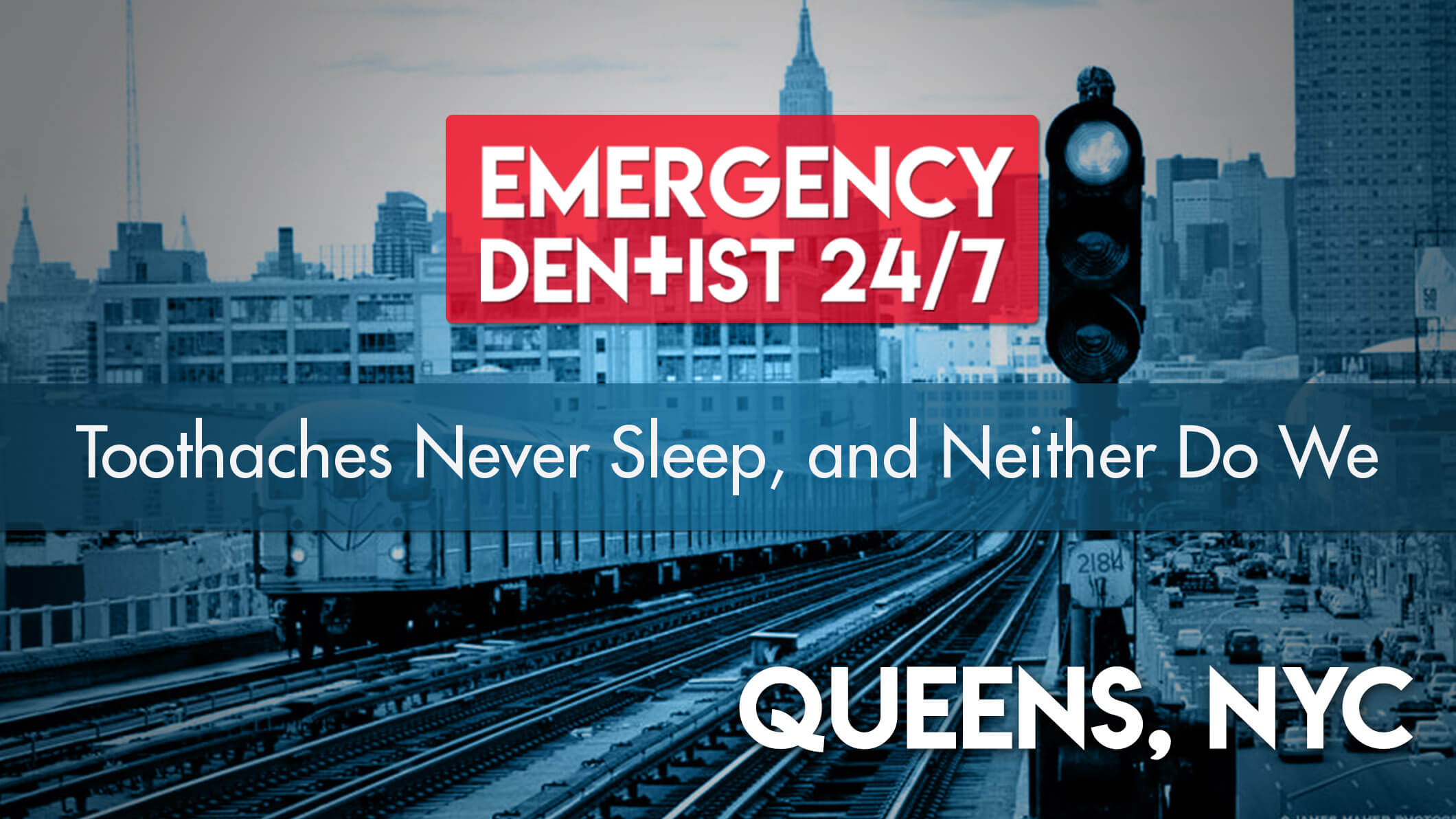 One thing about dental emergencies that always suck is the fact that they always seem to happen at the first possible time. Unfortunately, if you've found us, it means you're going through a dental emergency Queens, no doubt a painful one, and you're not sure where to turn. Fast relief, no matter what dental emergency you're facing, is definitely essential here. Because we have a large network of emergency dentists in Queens, NYC at the ready to help you, you've landed in the right place for fast help. We can have an appointment booked for you in as little as 24 hours, so don't wait to give us a call at (855) 352-6790.
What You Need to Bring to Your Appointment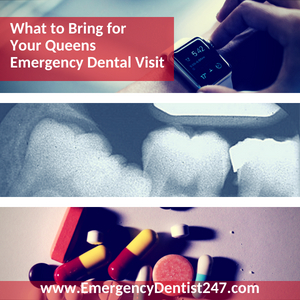 Don't run out the door, just yet! Because emergency dentists operate much like regular dentists, they will need some important information from you when you arrive for your appointment. Like regular dentists, you will need to fill out some paperwork, so make sure you arrive at least 15 minutes before your scheduled appointment is due to begin. If you have any recent dental records, such as some dental x-ray copies or even something as small as a receipt with the work you had done, make sure you are bringing it with you. Bringing any recent dental records with you will give your dentist somewhere to begin and a general idea of what you've already had done without you having to explain it to him or her. If you are unsure as to whether or not your emergency dentist will take your insurance, make sure you call ahead and ask them. If not, you should greatly consider asking for a quote. Doing either will ensure that there are no surprises when it comes time to pay. If they take your insurance, you will need to present them with the necessary information before you go in for your appointment so they can begin the claims process for you while your emergency dentist is working on you. If you are taking any medications or have any allergies, make sure you let your emergency dentist know about them! He or she must know to ensure that the treatment you will receive will not have a negative reaction to any allergies you may have or any medications you may be taking. Lastly, if you have any anxieties or fear over the dentist, make these known. All of the emergency dentists within our network have worked on hundreds, if not thousands, of patients who are scared of going to the dentist, so they will make sure you are as comfortable as possible throughout the entire procedure.
Same Day Denture Repair in Queens
Gone are the days where tracking down same day denture repair in Queens, as well as emergency denture repair Queens, was next to impossible to do. Thanks to the emergency dentists and the denture lab technicians we have in our referral network, patients can now have all their denture needs met on the same day. Denture repairs and fittings can be done in just a single appointment!
The Most Common Dental Emergencies
As we previously mentioned, dental emergencies seem to occur during the worst possible time. They aren't exactly a problem that likes to pop up whenever it's convenient for you. Because of this, a lot of patients will try to downplay the dental emergency, thinking it can be fixed later on during regular office hours, which is something you should never do. Some dental emergencies show up immediately and make themselves known, while others are the cause of underlying problems that haven't been treated. Problems with the soft tissue of the mouth, loose braces, knocked-out teeth, abscesses/oral infections, and severe toothaches, for example, are prime examples of some of the most common dental emergencies that the emergency dentists we work with see on a daily basis. Keep in mind, however, if you have experienced any form of head trauma, you need to go to your local emergency room as soon as you can. Emergency dentists are not equipped to deal with head trauma, so they cannot help you in this department.
Losing a Tooth – The Wrong Way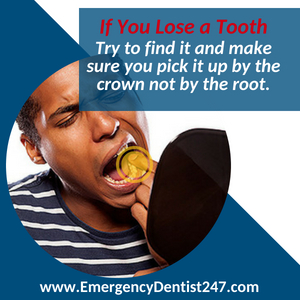 If you've lost a tooth, whether it was knocked out or just happened to fall out, don't freak out. Our network of emergency dentists have seen patients who have managed to lose teeth in hundreds of different ways, so it'll be nothing new to them. Please keep in mind, as we said before, emergency dentists are not able to help with head trauma, so if you've lost your tooth in a car accident, the dentist is not where you need to go. If you've lost a tooth, the first thing you need to do is try to find it. If you can't, no worries, but if you can, make sure you pick it up by the crown and not by the root. Picking a lost tooth up by the root can actually damage it, potentially making it impossible for your emergency dentist to put back in. If you're able to do so, try to stick it back into the empty socket until your appointment. If you're unable to put it back into the socket, however, make sure that you keep it in a cup of either milk or water. This is another method, aside from putting it back into the socket, that will help preserve the tooth.
Oral Infections – Abscesses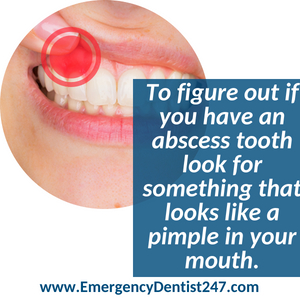 Oral infections, otherwise known as abscesses, are a time-sensitive dental emergency that quickly turn into one that becomes a life-threatening one. Oral infections can happen from a number of different things. For example, say you've badly fractured or chipped a tooth and didn't have it treated. More often than not, you're going to get an oral infection somewhere down the line. The best way to figure out if you have an oral infection is to look for something that looks like a pimple anywhere in your mouth. Unfortunately, you can't always see oral infections, which means you might not even know you have one. Unfortunately, oral infections don't always make themselves known until it's at a point where it's scary. If you see a pimple in your mouth, call us immediately. Oral infections are a time-sensitive issue that easily turn into life-threatening situations, such as a blood infection, for example.
Losing a Crown or Filling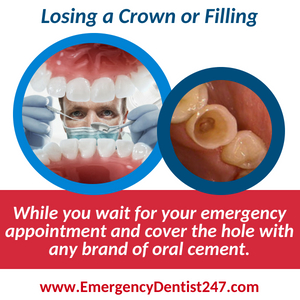 Losing a crown or a filling can be both scary and painful, especially if it's a large one that was responsible for protecting the nerves of your tooth. Losing one can happen from something as simple as eating solid foods, so if it happens to you, try not to panic. The best thing to do while you wait for your emergency appointment is to go to your local drug store and pick up any brand of oral cement. Simply follow the instructions and make sure you keep the hole covered, no matter how many times you have to apply it. Not doing so will expose the nerves and the roots of the tooth, which is extremely dangerous to do. If enough damage is caused to the open tooth, your emergency dentist will not be able to cover it back up and will have to remove the tooth entirely.
When the Tooth Has to Come Out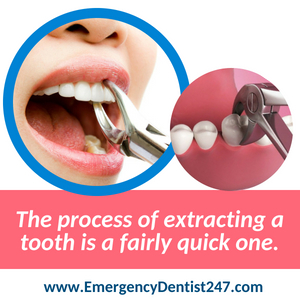 Though they may be something we'd all really like to avoid, sometimes it's necessary to have a tooth extraction. In fact, tooth extractions are a very common procedure that the emergency dentists in Queens take care of on a regular basis, so they know how to do it safely, quickly, and make sure you're as comfortable as possible while doing it. Keep in mind, however, that both regular and emergency dentists will always do whatever they possibly can in order to save a tooth before they make the well-informed decision to remove it. For example, if you've had an accident, and later visited the emergency dentist with a badly cracked tooth, they will try to save what's left of the tooth before they remove it entirely. Unfortunately, they can't always do this. The process of extracting a tooth is a fairly quick one. They will use a numbing agent on the area, give you a couple of minutes to let it do its job, and then check to make sure you won't feel anything during the procedure. The emergency dentist will then remove the tooth by rocking it back and forth in the socket. If, however, they are unable to get it out, they will break it up and remove the tooth in two or more pieces. After the procedure is completed, they will give you clear, concise instructions on how to take proper care of the area at home, whether it be verbal or written instructions, sometimes both. Always make sure that you stick to these instructions to minimize the healing time, and to make sure you don't have to come back because you're not taking care of the site properly!
Emergency Room vs. Emergency Dentist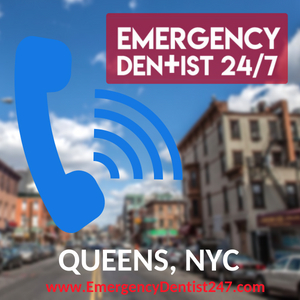 Before you do anything, make sure you know where you need to go! Visiting the wrong place will waste time, which can be bad if what you're going through is a time-sensitive issue. The emergency room is not usually equipped to save your teeth, unless they specifically have an emergency dentist on their staff, but can help with pain management and any trauma or other related injuries you may have. Still, you may need to see an emergency dentist after the fact. Emergency dentists, however, will be able to save your teeth and treat your mouth. They can deal with minor oral injuries and possibly pain management depending on what you need, but trauma is a no-go. Remember, knowing that you need an emergency dentist in Queens will help you save money by spending on one bill instead of two.
For more information or to seek immediate help from a 24-hour dentist, you can call Emergency Dentist 24/7 toll-free at (855)-352-6790. Our operators are standing by right now to take your call.
There are a wide variety of common injuries and emergencies that require immediate or as soon as possible dental care. Fortunately for you, these are often easily dealt with and do not require such a fuss once you've made it to an emergency dentist.