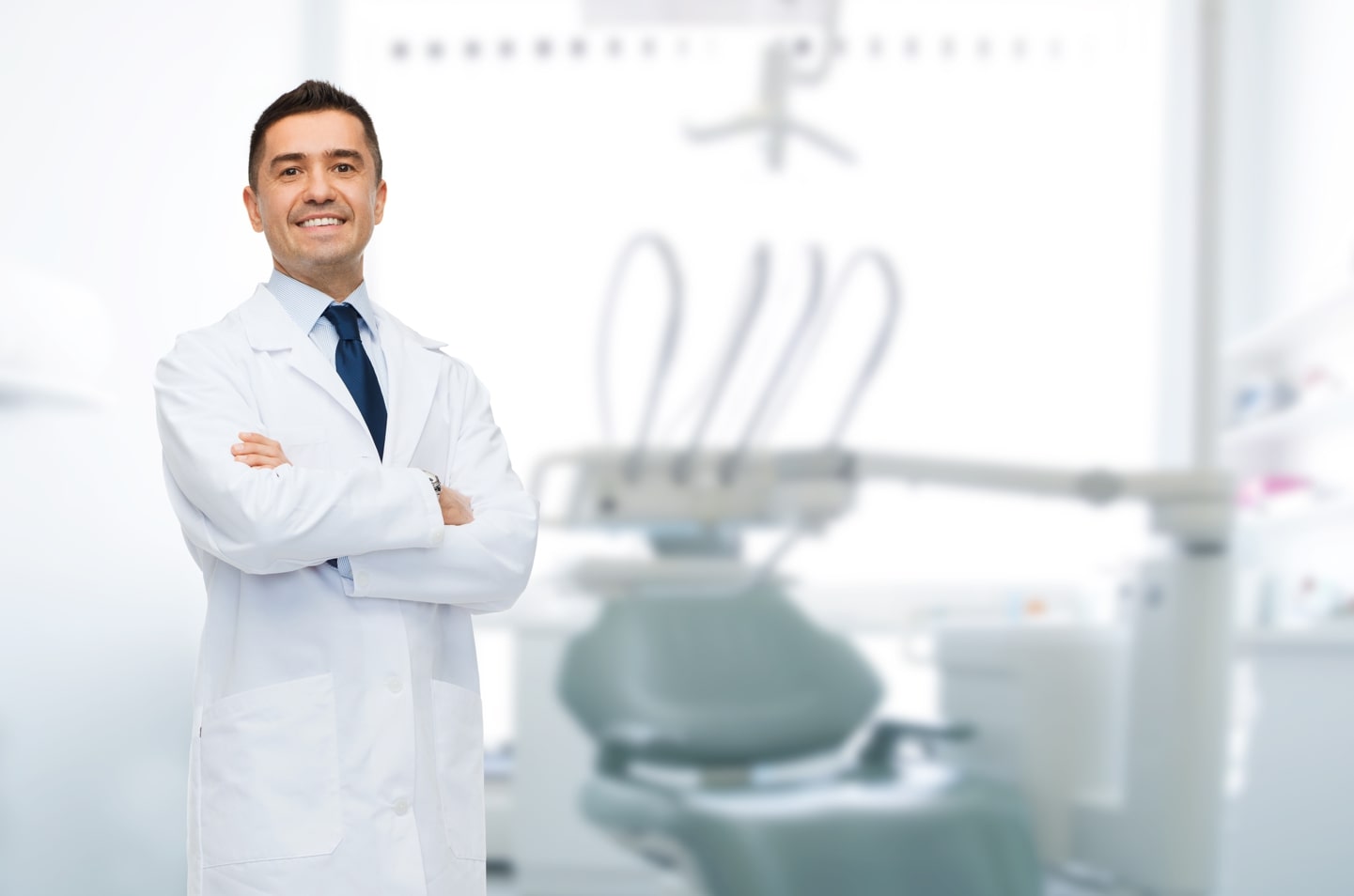 Find an Emergency Dentist

in Atlanta, GA
Dental Service in Atlanta, GA
Emergency Toothaches, Extractions, Pain Relief Today
Weekends, Nights and Holidays
1 (855) 352-6790
46 Dentists found in Atlanta, GA
/locations/atlanta-ga/
Dent First: Gober Kelly DDS
2697 Spring Rd SE, Smyrna GA 30080
Dent First: Dowd Brian J DDS
2697 Spring Rd SE, Smyrna GA 30080
DentFirst Dental Care Smyrna
2697 Spring Rd SE, Smyrna GA 30080
Cumberland Family Dental
100 Galleria Pkwy #670, Atlanta GA 30339
DentFirst Dental Care Perimeter
80 Perimeter Center Pl, Atlanta GA 30328
Aspen Dental
1820 Water Pl suite 255, Atlanta GA 30339
Emergency Dentist Atlanta
(3)
Emergency dental service
2285 Peachtree Rd NE Suite 203, Atlanta GA 30305
Atlanta Emergency Dental
(4)
Emergency dental service
2285 Peachtree Rd NE Suite 203, Atlanta GA 30305
Smile Center Team
2900 Peachtree Rd NW #209, Atlanta GA 30305
Vibrant Smiles Family & Cosmetic Dentistry Dr. Chea Rainford
5015 Floyd Rd SW #530, Mableton GA 30126
The Campbell Dental Group
4840 Roswell Rd a100, Atlanta GA 30342
Aspen Dental
3340 Peachtree Rd NE, Atlanta GA 30326
Luke Presley, DDS
2921 Piedmont Rd NE suite e, Atlanta GA 30305
Atlanta Dental Group PC
1624 Piedmont Ave NE, Atlanta GA 30324
Padolsky Mark A DDS
1624 Piedmont Ave NE, Atlanta GA 30324
Candid Studio
805 Peachtree St NE Suite B, Atlanta GA 30308
Afrin Mariyam, DMD (Kidental)
5972 Roswell Rd, Atlanta GA 30328
Gordon Family Dentistry
2814 Buford Hwy NE, Atlanta GA 30329
Town Dentistry Brookhaven
804 Town Blvd #2010, Atlanta GA 30319
Modern Dental
545 Edgewood Ave SE, Atlanta GA 30312
J&J Dental
2230 Roswell Rd, Marietta GA 30062
Michael J. Press, DDS
1150 Hammond Dr Suite 250, Atlanta GA 30328
Candid Studio
1 Glenlake Pkwy NE Suite 650, Atlanta GA 30328
Dental One Associates of Toco Hills
2882 N Druid Hills Rd NE Ste A, Atlanta GA 30329
DentFirst Dental Care Perimeter / Dunwoody
80 Perimeter Center Pl, Dunwoody GA 30346
Glenwood Dentistry and Orthodontics
790 Glenwood Ave SE Ste 210, Atlanta GA 30316
JBM Dent Inc. - Joseph Allen DDS
1336 Glenwood Ave SE, Atlanta GA 30316
Greenbriar Dental Care
2841 Greenbriar Pkwy SW, Atlanta GA 30331
Family and Children's Dentistry
2440 Fairburn Rd SW #301, Atlanta GA 30331
Li Chou DDS
3206 Shallowford Rd, Atlanta GA 30341
Yi-Tsu Cheng, D.D.S. & Associates
5008 Buford Hwy NE Ste. B, Chamblee GA 30341
A Smile 4U
2788 Bayard St, East Point GA 30344
Aapollo Dental Centers of Atlanta
2685 Metropolitan Pkwy SW Suite J1, Atlanta GA 30315
Conner Dental Associates
1200 Ernest W Barrett Pkwy NW, Kennesaw GA 30144
Myriam Miras, DMD
3312 Chamblee Tucker Rd, Atlanta GA 30341
Complete Dental of Atlanta
2260 Northlake Pkwy Suite 220, Tucker GA 30084
Emergency Dentist Atlanta
3730 Carmia Dr SW #107, Atlanta GA 30331
Alexander William H DDS
3730 Carmia Dr SW, Atlanta GA 30331
Pampered Smiles
3730 Carmia Dr SW #170, Atlanta GA 30331
Dr. C. David Knox, D.D.S., P.A.
2404 Candler Rd, Decatur GA 30032
Goodwin Kenneth E DDS
1540 Old Alabama Rd, Roswell GA 30076
Dental One Associates: Sabur Jeanette M DDS
1901 Phoenix Blvd # 100, Atlanta GA 30349
Dental One Associates of College Park
1901 Phoenix Blvd Ste 100, College Park GA 30349
Healthy Smiles Of Georgia
295 Rucker Rd #160, Alpharetta GA 30004
Dental Care Acworth
5552 Robin Rd suite a, Acworth GA 30102
Dental Now 14
4141 Steve Reynolds Blvd, Norcross GA 30093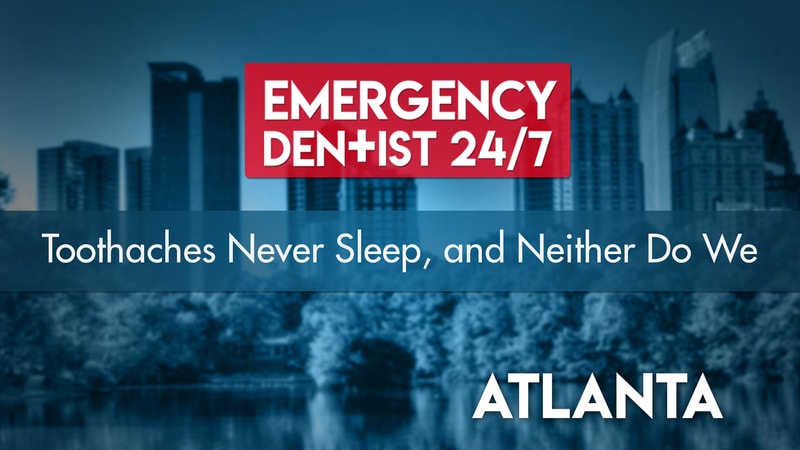 Atlanta isn't the city you're looking for? Trying to find an
emergency dentist 24/7 near you
? Search our directory!
Emergency Dentist Atlanta 24/7
Nothing is worse than a toothache that just won't quit, especially if it's keeping you up at night and you need help from an Atlanta emergency dentist as soon as you can get it. Fortunately, you've managed to end up in the right place to be if you're having a dental emergency. When you call us at (678)-919-3783, we'll have an appointment booked with an emergency dentist in Atlanta in as little as 24 hours. Don't hesitate and prolong the pain any longer than you have to.
What You'll Need for Your Atlanta Emergency Dentist Visit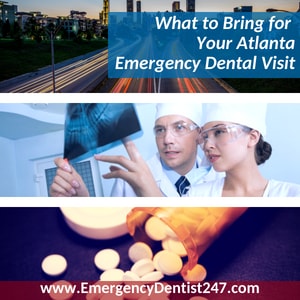 After you've called us to have an appointment booked for you, you're going to need to gather a couple of things. For starters, you're going to need an acceptable form of personal identification. A driver's license, for example. Next, if you've been to your regular dentist recently, try to find any paperwork or documentation that you brought home. Even if it's a receipt outlining the work you had done, try to bring as many recent dental records as you can find. If you're aware of any allergies you may have or are currently on any medications, make sure you make them clear to the emergency dentist and their staff. Making a list is a good idea. If you currently have dental coverage under your insurance provider, we recommend calling the emergency dentist once we've called you back with the details of your appointment to find out if it's accepted. If not, it doesn't hurt to ask what the cost of your appointment will be. Because emergency dental offices are similar to your regular dentist, you'll need to make sure you arrive for your appointment with some time to spare. The emergency dentist will more than likely have paperwork for you to fill out. This is also the perfect time to address any dental anxiety or fears, which are very common, to ensure you'll be kept comfortable for the duration of your appointment.
Same Day Denture Repair in Atlanta
If you're trying to track down emergency denture repair Atlanta, we can help you find the help you need. Whether your dentures need some repairs or you need a brand new set, a lot of the emergency dentists within our 24-hour network work closely with lab technicians. We can have you fitted for a new pair on the same day you go in.
Common Dental Emergencies to Look Out for
Dental emergencies wait for no one and they certainly don't have a schedule to adhere to. They usually strike when regular dentists closed for the night hours ago. Some dental emergencies can be identified as an emergency right away, while others are the result of smaller problems building up over time. Minor dental emergencies can be anything from soft-tissue injuries or problems, losing a filling, or even loose braces. Abscesses, severe toothaches, and knocked out or lost teeth are examples of major dental emergencies. Unfortunately, more often than not, you won't realize you're having a dental emergency until the pain starts or you've lost a tooth. Above all, it's crucial to know when you need to go to the emergency room instead of going to an emergency dentist first. If you've received head trauma, no matter how minor or major, you need to go to the ER right away. Get help finding a
local Saturday dentist
with our network.
Knocked Out or Lost Teeth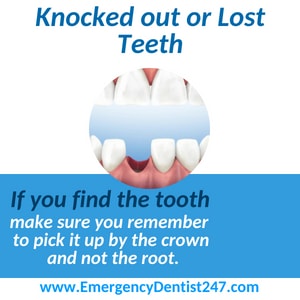 If you've had a tooth knocked out or lost, in general, you need to assess the situation first before anything else. If you've been in an accident that resulted in head trauma, the ER is where you need to go. If not, you can still save your lost tooth. If you've managed to find it, make sure you pick it up by the crown. Picking up a lost tooth by the root is the best way to damage it to the point where the emergency dentist won't be able to successfully implant it back in the socket. The best way to preserve a lost tooth until we can get you to your appointment is to try and put it back in the empty socket yourself. If you're unable to do so, the next best thing is keeping it submerged in either milk or water.
Oral Infections and Abscessed Teeth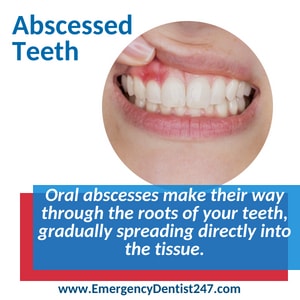 Like an infection of the body, oral infections and abscessed teeth are both a time-sensitive and life-threatening dental emergency. Something as small as a fractured tooth in an area where your toothbrush can't go is enough for one to develop and fester. Oral abscesses make their way through the roots of your teeth, gradually spreading directly into the tissue. Thankfully, if you know what you're looking for, you'll see one. They look relatively close to a pimple. Again, oral infections are just as dangerous as bodily infections. If they are left untreated, you're looking at oral damage, blood poisoning, and eventually death.
Lost Crown or Filling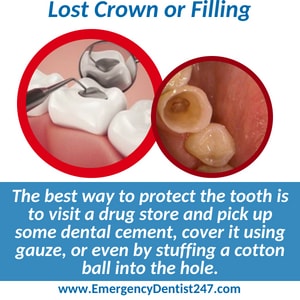 Extreme cavities and tooth damage are fixed with fillings and crowns by an emergency dentist for restoration to the best of their ability. However, crowns and fillings don't last forever. With age, wear, or damage they sometimes fall out. If you've lost a crown or a filling, you need to make sure you cover up the hole, especially if it's a deep one. Leaving it open and exposed has the potential to damage the tooth to the point of no return. Dental cement is your best option for a quick fix until we can get you in for an appointment, but cotton balls and small pieces of gauze will also do the trick nicely.
Emergency Tooth Extractions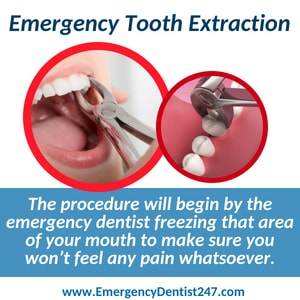 Performing emergency tooth extractions are something that the emergency dentists in Atlanta experience on a daily basis. Keep in mind, though, that not all dental emergencies end in having a tooth extracted. The emergency dentist we book you with, along with their team, will do everything they can to save the tooth. Once the extraction area is completely numbed up, the emergency dentist will use a pair of dental pliers, which aren't as scary as they sound, to rock the tooth around in the socket until it loosens up enough to pop out. If that doesn't work, he or she will break the tooth up into pieces and remove each piece. Before you leave to go home, the emergency dentist will go over aftercare instructions for you to do at home to take proper care of the extraction site. The amount of time it takes for the site to heal, and avoid infection, will be as minimal as possible if you follow them exactly.
Going to the Emergency Room vs Seeing an Atlanta Emergency Dentist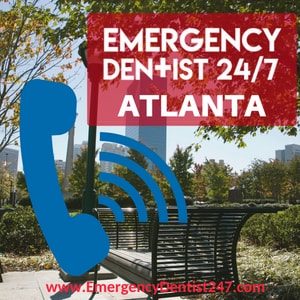 Knowing whether you need an emergency room doctor or an Atlanta emergency dentist during a crisis is extremely important. Emergency room doctors are able to treat your injuries, help manage your pain, extract problematic and/or severely broken teeth, and treat any head trauma you received. Atlanta emergency dentists, however, are not equipped to deal with major injuries, head trauma, and the majority of your pain. However, they can save your teeth on site no problem. Remember, if you have any level of head trauma whatsoever, you need to go to the ER immediately.
For more information or to seek immediate help from a 24-hour dentist, you can call Emergency Dentist 24/7 toll-free at (855)-352-6790. Our operators are standing by right now to take your call.
There are a wide variety of common injuries and emergencies that require immediate or as soon as possible dental care. Fortunately for you, these are often easily dealt with and do not require such a fuss once you've made it to an emergency dentist.