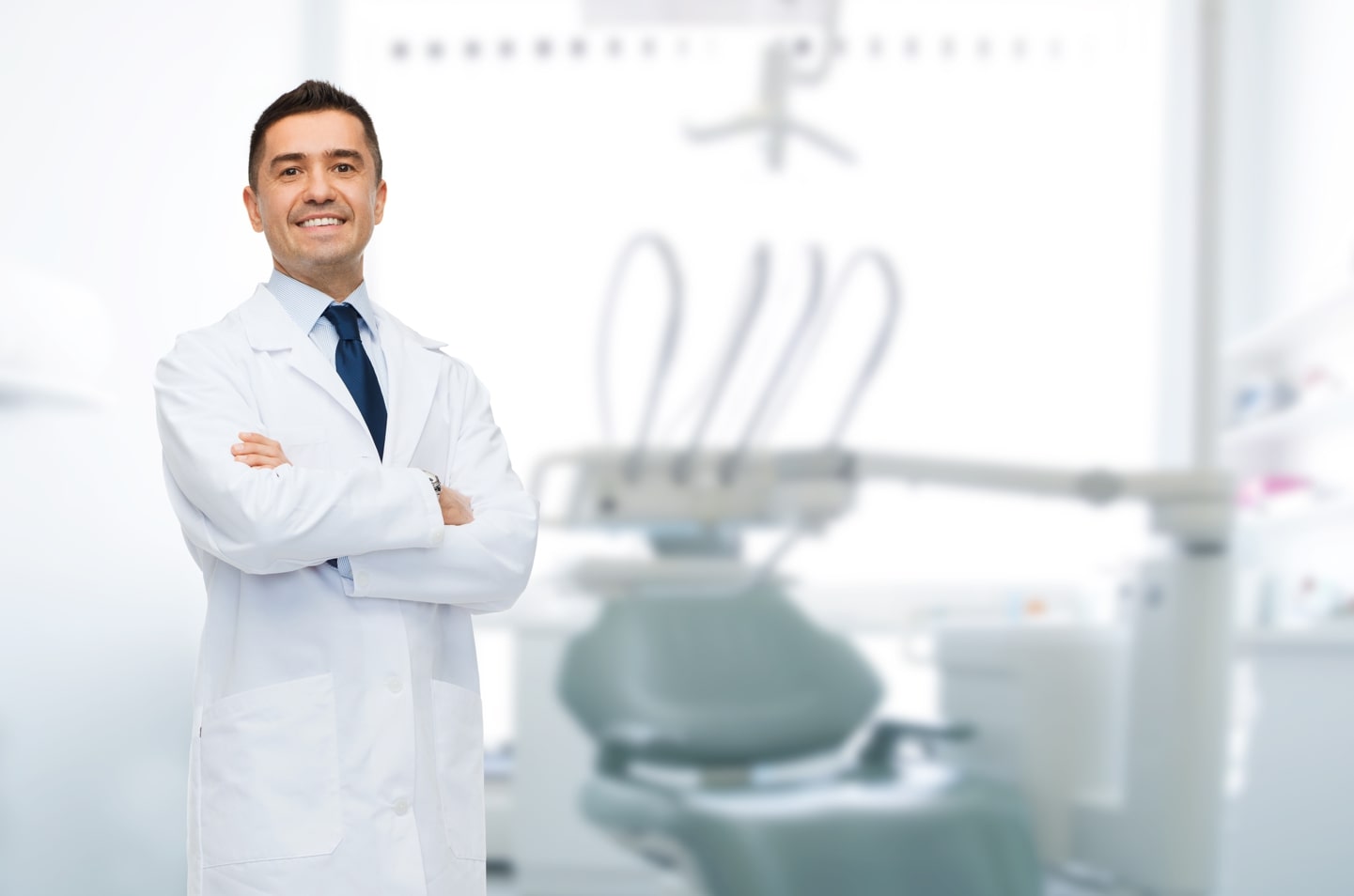 Find an Emergency Dentist 24/7

in Glendale, AZ
24 Hour Dental Service in Glendale, AZ
Emergency Toothaches, Extractions, Pain Relief Today
Weekends, Nights and Holidays
(623) 235-8437
100 Dentists found in Glendale, AZ
/locations/glendale-az-2/

Glendale Dental Group
(54)
Emergency dental service
4419 W Glendale Ave, Glendale AZ 85301
Christy Dental Care
6535 W Camelback Rd #5, Phoenix AZ 85033
Somos Dental & Orthodontics - Camelback
6702 W Camelback Rd #100, Glendale AZ 85303

AZ Top Dentistry
4138 W Northern Ave, Phoenix AZ 85051
Glendale Modern Dentistry
5143 W Olive Ave Ste 140, Glendale AZ 85302
Alta Sky Dental and Orthodontics
, Glendale AZ 85302
Camelback Family Dental Care
3902 W Camelback Rd # 2, Phoenix AZ 85019
7 Dental
7102 N 35th Ave #1, Phoenix AZ 85051
7am-7pm Dental & Dentures
7102 N 35th Ave #1, Phoenix AZ 85051
Desert Valley Pediatric Dentistry
5144 W Olive Ave, Glendale AZ 85302
Sierra Sky Dental
5259 W Indian School Rd #110, Phoenix AZ 85031
Dental Emergency Phoenix
(1)
Emergency dental service
5259 W Indian School Rd, Phoenix AZ 85031
Desert Palm Dentistry
9025 N 51st Ave, Glendale AZ 85302
Hermosa Dental
3415 W Glendale Ave #31, Phoenix AZ 85051
Arizona's Tooth Doctor for Kids - Indian School Rd
4701 W Indian School Rd, Phoenix AZ 85031
Gentle Dental
9035 N 43rd Ave H, Phoenix AZ 85051
Desert Valley Pediatric Dentistry
3935 N 67th Ave #101, Phoenix AZ 85033
Western Dental & Orthodontics
5929 W Peoria Ave, Glendale AZ 85302
Desert Valley Pediatric Dentistry
6025 N 27th Ave #25, Phoenix AZ 85017

Dr. Peter P. Nguyen, DMD
4017 N 75th Ave, Phoenix AZ 85033
Tuscano Dental
4017 N 75th Ave, Phoenix AZ 85033

Simply Dental
10646 N 51st Ave, Glendale AZ 85304
Unlimited Smiles
4805 W Thomas Rd a, Phoenix AZ 85031
Metro Dental Center
3241 W Dunlap Ave, Phoenix AZ 85051
Dr. Yonas H. Yohannes, DDS
8141 W Camelback Rd, Phoenix AZ 85033

Dr. Mark L. Moss, DDS
4303 W Peoria Ave, Glendale AZ 85302

Glendale Dental Emergency
4303 W Peoria Ave, Glendale AZ 85302
Lifetime Smiles: Neda Delavari, DDS
6666 W Peoria Ave Suite 117, Glendale AZ 85302
Smile Dental Clinics
7102 W Thomas Rd, Phoenix AZ 85033
Beautiful Smiles Dental Spa
2200 W Bethany Home Rd suite 8, Phoenix AZ 85015
Smile for Life Dentistry
10209 N 35th Ave #129, Phoenix AZ 85051

Westwind Dental Phoenix
3019 N 35th Ave, Phoenix AZ 85017
Desert Sky Family Dental
7620 W Thomas Rd #102, Phoenix AZ 85033

Magic Smiles Dental
7333 W Thomas Rd Suite 72, Phoenix AZ 85033
Somos Dental & Orthodontics - Desert Sky
7611 W Thomas Rd E002 Inside the Desert Sky Mall next to Mercado de Los Cielos, Phoenix AZ 85033
Smile Fitness Dental Center
(26)
Emergency dental service
2330 N 75th Ave #112, Phoenix AZ 85035

Smile Fitness Dental Center: Dr. Bernard Florento
2330 N 75th Ave Suite 112, Phoenix AZ 85035
Bright Now! Dental
1703 W Bethany Home Rd C01, Phoenix AZ 85015
Bright Now! Dental
9230 W Northern Ave #106, Glendale AZ 85305
Desertview Dental Care
8987 W Olive Ave #120, Peoria AZ 85345
Peoria Dental Center
8914 N 91st Ave, Peoria AZ 85345
A Glowing Smile Dental Care
8466 W Peoria Ave #12, Peoria AZ 85345
Cute Smiles 4 Kids
1819 W Dunlap Ave #1, Phoenix AZ 85021
AZ Cosmetic & Family Dentistry
5757 W Thunderbird Rd w300, Glendale AZ 85306

Smiles Divine Dental TMD Facial Cranial Pain: Luz Tobias, DDS
6003 W Thunderbird Rd Suite #2, Glendale AZ 85306
Gentle Dental Thunderbird
5422 W Thunderbird Rd Suite 20, Glendale AZ 85306

Maryland Garden Dental & Oral Surgery
650 W Maryland Ave, Phoenix AZ 85013
Matrix Dentistry
5750 W Thunderbird Rd f600, Glendale AZ 85306
Your Family Dentist, PC. Yati Yadav DDS
8390 W Cactus Rd # 110, Peoria AZ 85381
Your Family Dentist, PC
8390 W Cactus Rd, Peoria AZ 85381

Vogel & Matesi, DDS
1544 W Osborn Rd, Phoenix AZ 85015
Wainwright Dentistry
9460 W Peoria Ave G, Peoria AZ 85345

Encanto Family Dental Care - Dentist in Phoenix, AZ
1525 W Thomas Rd, Phoenix AZ 85015

Dental on Central
5133 N Central Ave Suite 102, Phoenix AZ 85012
Armitage Dental
10265 W Camelback Rd # 140, Phoenix AZ 85037
DR EUGENE I. KIM, DMD
8345 W Thunderbird Rd Ste B-100, Peoria AZ 85381

Esperanza Dental Clinic
321 W Hatcher Rd #108, Phoenix AZ 85021
Emergency Dentist Phoenix
(3)
Emergency dental service
6232 N 7th St Suite 201, Phoenix AZ 85014
Western Dental & Orthodontics
8392 W Thunderbird Rd, Peoria AZ 85381
Westwind Dental Care: Nabil Fehmi, DDS & Maryam Beyramian, DDS
3806 N 3rd St, Phoenix AZ 85012

Dental Depot
3750 W Greenway Rd, Phoenix AZ 85053
Smile Max 365
9242 N 7th St, Phoenix AZ 85020
Dentistry For You
2320 E Baseline Rd #160, Phoenix AZ 85042
Jamie B. Woodfill, DDS
5905 W Bell Rd Suite 6, Glendale AZ 85308
Associated Dental & Orthodontics - Glendale
5905 W Bell Rd #6, Glendale AZ 85308
Associated Dental Care - Bell Rd
5905 W Bell Rd #6, Glendale AZ 85308
Jay H. Spiegel, DDS
5905 W Bell Rd Suite 6, Glendale AZ 85308
Family Dental Station
5664 W Bell Rd, Glendale AZ 85308

AZ Crown Center
10147 W Grand Ave a5, Sun City AZ 85351
Desert Peak Family Dental
6120 W Bell Rd #190, Glendale AZ 85308

Bell Park Dental: General & Cosmetic Dentistry
17037 N 43rd Ave # A4, Glendale AZ 85308
Dositej Stulic, DDS
7200 W Bell Rd Suite D1, Glendale AZ 85308
Late Weekday
Weekend Hours
Associated Dental Care - Arrowhead
7200 W Bell Rd d1, Glendale AZ 85308
Late Weekday
Weekend Hours
Candace F. Gershkovich, DMD
7200 W Bell Rd Suite D1, Glendale AZ 85308
Late Weekday
Weekend Hours
Arrowhead Smile Care
7170 W Camino San Xavier a101, Glendale AZ 85308
iSmile in Glendale
7170 W Camino San Xavier, Glendale AZ 85308
Dobra Dental: Ana-Maria Dobra, DMD
17235 N 75th Ave c135, Glendale AZ 85308
Sundance Dental Care
2620 S 83rd Ave #104, Phoenix AZ 85043
Bright Now! Dental
2131 E Camelback Rd Suite 102, Phoenix AZ 85016
On Pointe Dentistry
750 East Thunderbird Road, Phoenix AZ 85022
Magic Smiles Dental
1701 E Thomas Rd #204, Phoenix AZ 85016
Somos Dental & Orthodontics - Mesa
1245 E Southern Ave #12, Mesa AZ 85204
OnCall Dental Urgent Care
(74)
Emergency dental service
5940 W Union Hills Dr F-110, Glendale AZ 85308
911 Dental
4410 W Union Hills Dr #7, Glendale AZ 85308
Artistic Dental at the biltmore
2333 E Campbell Ave, Phoenix AZ 85016
Associated Dental Care - Sun City
14650 N Del Webb Blvd #4, Sun City AZ 85351
CR Smiles Dental Center
8285 W Union Hills Dr #103, Glendale AZ 85308

CR Smiles Dental Center: Green Steven C DDS
8285 W Union Hills Dr #103, Glendale AZ 85308
Somos Dental & Orthodontics - Downtown PHX
1602 E Roosevelt St #301, Phoenix AZ 85006
Arizona Biltmore Dentistry
2777 E Camelback Rd Ste 101, Phoenix AZ 85016
Dayo Dental
(39)
Dental implants periodontist
2942 N 24th St #114, Phoenix AZ 85016
Westbrook Village Dental - Dentist in Peoria, AZ
8639 W Union Hills Dr, Peoria AZ 85382
Westbrook Village Dental
8639 W Union Hills Dr, Peoria AZ 85382
Promenade Dental Group and Orthodontics
2755 S 99th Ave Ste 105, Tolleson AZ 85353

Able Dental Care: Muscato Michael DDS
2229 E McDowell Rd, Phoenix AZ 85006
Able Dental Care
2229 E McDowell Rd, Phoenix AZ 85006

Jennifer Ebner, DDS
4444 N 32nd St suite 100, Phoenix AZ 85018

Taylor Dentistry, Russell T. Taylor D.M.D.
4210 N 32nd St, Phoenix AZ 85018
Deer Valley Dental Group
2805 W Agua Fria Fwy Ste 8A, Phoenix AZ 85027
Late Weekday
Weekend Hours
Gentle Dental East Bell
702 E Bell Rd Suite 120, Phoenix AZ 85022
For more information or to seek immediate help from a 24-hour dentist, you can call Emergency Dentist 24/7 toll-free at (855)-352-6790. Our operators are standing by right now to take your call.
There are a wide variety of common injuries and emergencies that require immediate or as soon as possible dental care. Fortunately for you, these are often easily dealt with and do not require such a fuss once you've made it to an emergency dentist.