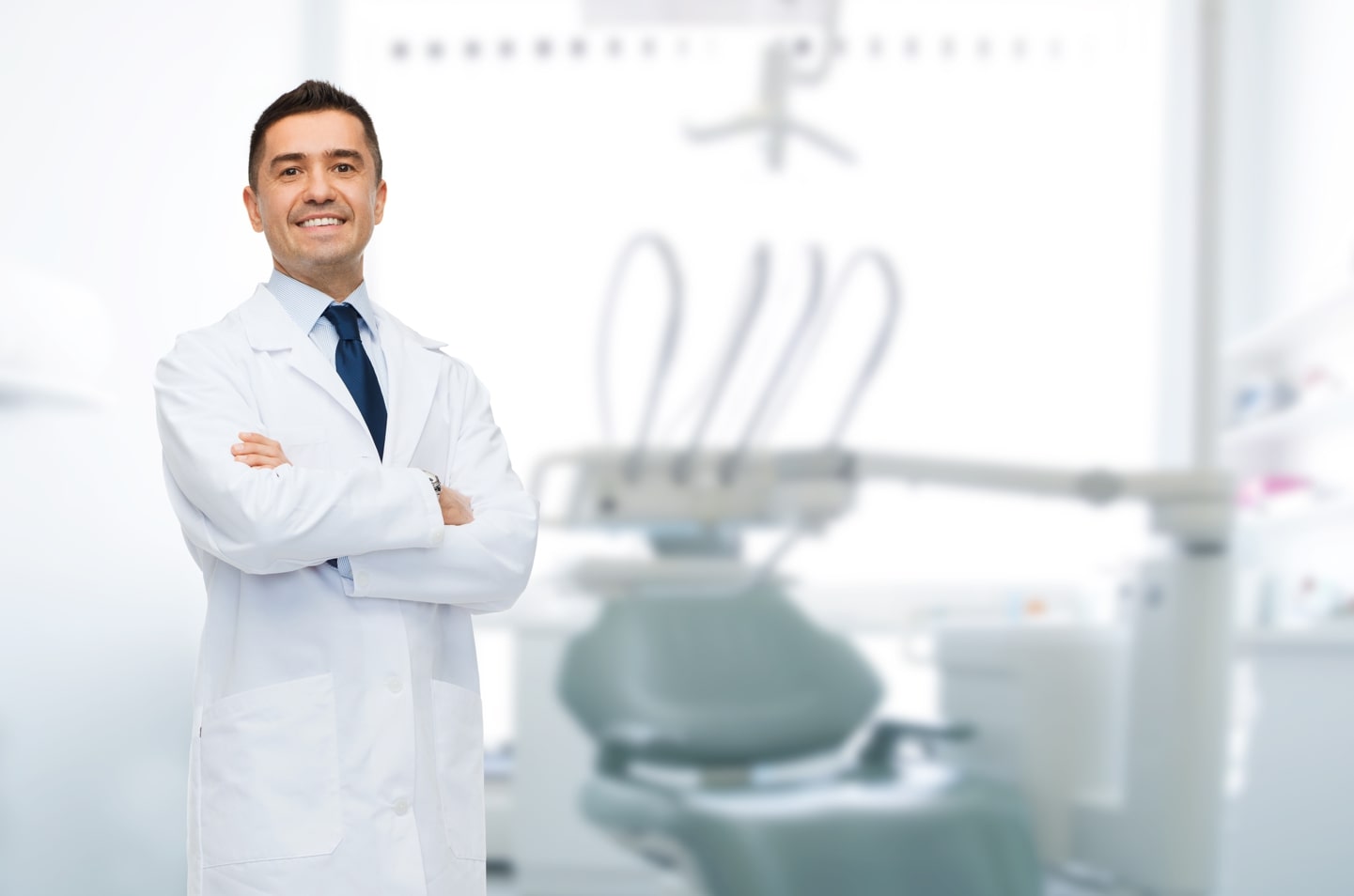 Find an Emergency Dentist

in Mesa, AZ
Dental Service in Mesa, AZ
Emergency Toothaches, Extractions, Pain Relief Today
Weekends, Nights and Holidays
1 (480) 351-4487
4 Dentists found in Mesa, AZ
/locations/mesa-az/
Hi-Tech Dentistry
66 S Dobson Rd # 144, Mesa AZ 85202
Allegra Family Dentistry
840 E McKellips Rd STE 101, Mesa AZ 85203
Arizona's Tooth Doctor for Kids - East
829 E University Dr, Mesa AZ 85203
American Dental Center Inc
1050 E University Dr #11, Mesa AZ 85203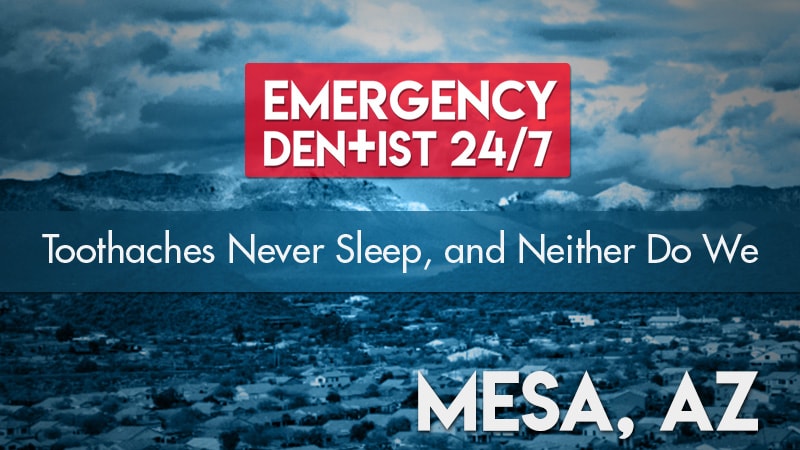 If you're up during the middle of the night, desperately trying to find an emergency dentist in Mesa, you're not alone. We've built a 24-hour emergency dentist referral network that operates 7 days a week to ensure anyone who requires emergency dentist Mesa help can find it as soon as they need it. All you need to do is call us right now at (855)-352-6790, give us some info, and we'll call you back with an appointment booked in your name in as little a 24 hours time.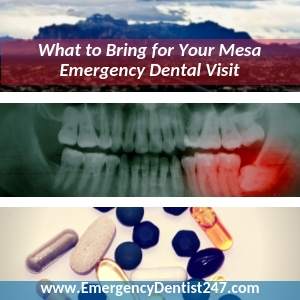 What to Bring to Your Emergency Dentist Appointment
To ensure your appointment goes as smoothly as possible, make sure you have the following listed below with you, ready to go:
If you have dental insurance, the information needed to file a claim
A list detailing all medications taken on a daily/regular basis and known allergies
Recent paperwork brought home from your most recent visit to the dentist
You also need to make sure you arrive at least 15 minutes before your appointment is scheduled to begin. You're going to need this time to go over concerns, fill out paperwork, and ask any questions you may have about your appointment.
The Most Common Dental Emergencies
Dental emergencies generally stem from accidents, injuries, and underlying oral health problems that were either never identified or were left untreated even after being identified, usually by the patient. No matter the circumstance, you must have any sustained head trauma treated first. If you've been in a car accident and had a tooth knocked out, for example, make sure you seek an assessment for head trauma and have that treated before even thinking about getting help for the knocked out tooth.
The Loss of a Tooth
If you're 100% sure you don't have head trauma that requires immediate treatment, do your best to find the tooth. If you were successful in finding it, make sure you only handle it by the crown, which is the part of the tooth that's visible in your mouth. Handling it by the root, even only a little bit, can cause serious damage. If the root has been damaged it may destroy the tooth completely, making it impossible for the emergency dentist to implant it back into the empty socket. You can try two different temporary preservation methods – put it back into the empty socket yourself or store it in a cup of milk or water.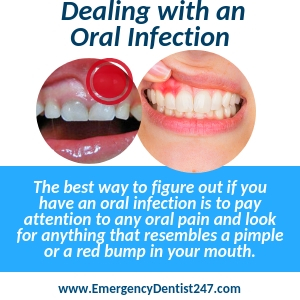 Oral Infections
Make no mistake, oral infections are just as dangerous as any other type of infection imaginable. They can lead to fatality if they aren't treated, so call us as soon as you realize, or even suspect, that you're dealing with an oral infection. Aside from the oral pain, the best indication that an oral infection is present is something abnormal growing on your gums. Check your mouth regularly for anything that looks like a small, red bump, for example.
Losing a Filling or a Crown
The loss of a filling or a crown is a lot more serious than most patients tend to realize. Because they are put in place to protect a tooth from taking further damage, you're going to need to protect them yourself temporarily until you can get to the appointment we've booked for you. Dental cement, pieces of gauze, cotton balls, whatever you can get your hands on that'll do the trick. No matter which method you use, you need to make sure that you're consistent with it. Leaving the tooth open and exposed after the loss of your filling or cap can destroy the tooth from further damage. If this occurs, the emergency dentist we book you with will have no choice but to pull it instead of refilling or recapping the tooth.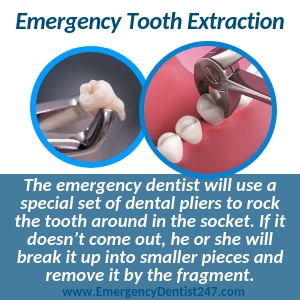 Emergency Tooth Extractions
It can be pretty alarming being told you need to have an emergency tooth extraction, especially if you are being told this at the very last minute, right before one is required. One of the best ways to prepare yourself for undergoing an emergency tooth extraction is to know a bit about the procedure so you know what you can expect. A numbing agent will be used to ensure only a bit of pressure is felt when the tooth is being removed, so don't worry about having to feel any pain. Once it has taken full effect, the emergency dentist will remove the tooth by whole or by breaking it up into pieces and removing it by the fragment. After the tooth has been removed, someone will go over some important aftercare instructions that you will have to follow at home. If you don't follow their instructions, you run the risk of developing an infection where the tooth was extracted from.
Same Day Denture Repair in Mesa
It's never been easy to track down emergency denture repair Mesa, especially when you take same day denture repair in Mesa into consideration. Because patients have struggled to find these services, we've made sure to include denture lab technicians who work together with emergency dentists to our referral network. We've made it easier than ever to go through a full denture fitting, or have repairs made to your current set of dentures, in a single day, during the single appointment we've booked for you.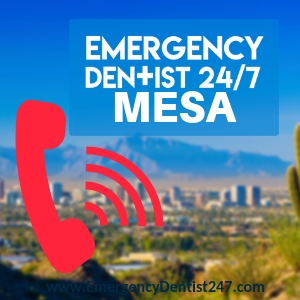 Emergency Dentist or Emergency Room Doctor?
Patients can sometimes need both an emergency dentist and an emergency room doctor. For example, you've had a car accident which resulted in shattered teeth and a concussion. The most important question you need to keep in mind, though, is where you need to go first. Because head trauma will always be top priority, you need to seek treatment for that first, which can only be done by an emergency room doctor. They can't help save or treat your teeth, unfortunately. Only an emergency dentist can save your teeth. Some emergency rooms have on-call emergency dentists, but this is a very rare occurrence so it's best you not rely on this.
For more information or to seek immediate help from a 24-hour dentist, you can call Emergency Dentist 24/7 toll-free at (855)-352-6790. Our operators are standing by right now to take your call.
There are a wide variety of common injuries and emergencies that require immediate or as soon as possible dental care. Fortunately for you, these are often easily dealt with and do not require such a fuss once you've made it to an emergency dentist.