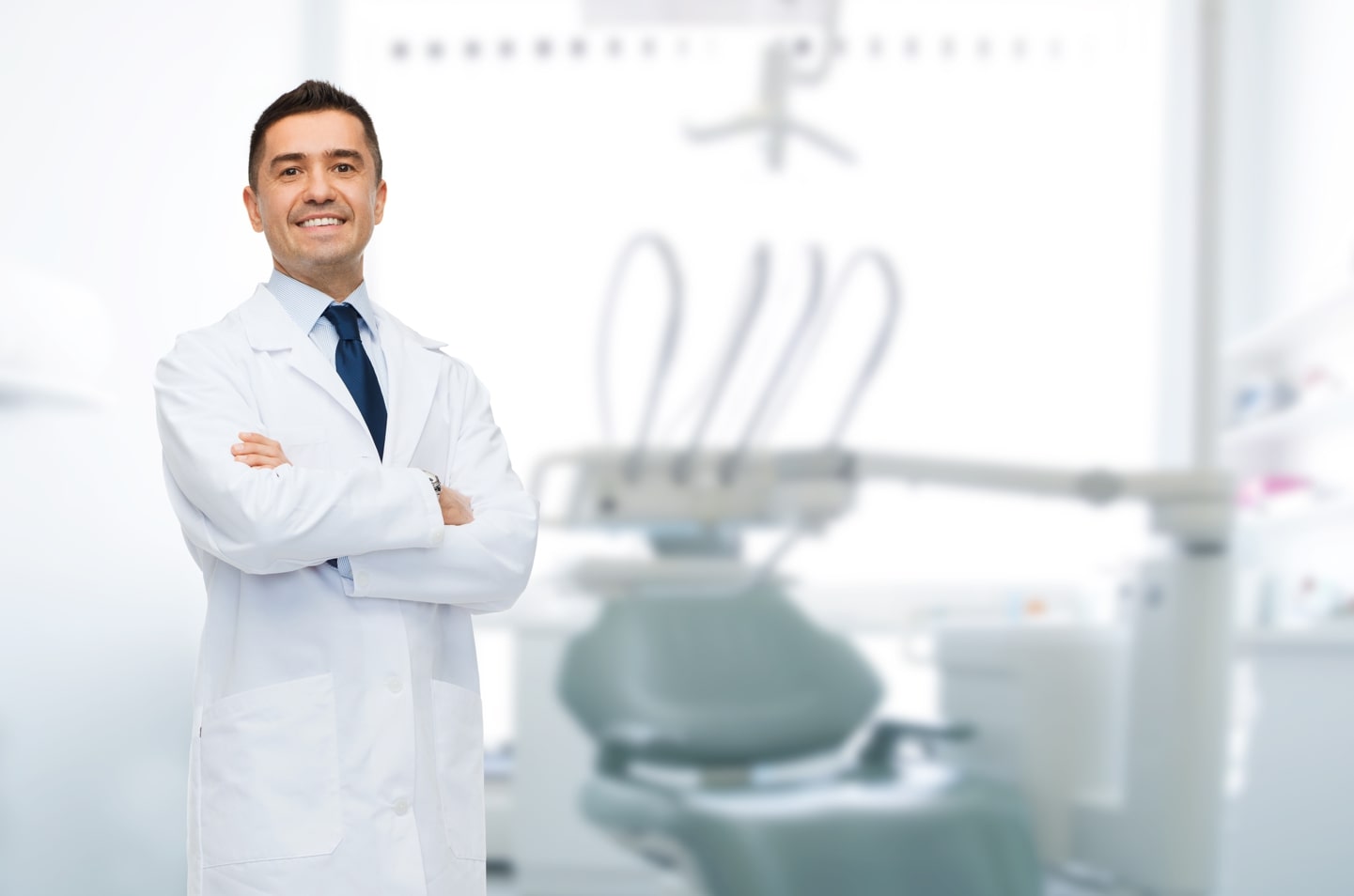 Find an Emergency Dentist

in Bakersfield, CA
Dental Service in Bakersfield, CA
Emergency Toothaches, Extractions, Pain Relief Today
Weekends, Nights and Holidays
1 (855) 352-6790
26 Dentists found in Bakersfield, CA
/locations/bakersfield-ca/
New Image Dentistry
1801 26th St, Bakersfield CA 93301
Western Dental & Orthodontics
1201 24th St, Bakersfield CA 93301
San Dimas Oral Surgery Center
2023 Brundage Ln, Bakersfield CA 93304
Clinica Sierra Vista - East Bakersfield Dental Center
1125 E California Ave, Bakersfield CA 93307
Landmark Dental
1023 N Chester Ave, Bakersfield CA 93308
Mt Vernon Dentistry
2302 Columbus St, Bakersfield CA 93306
Smileland Dental
3990 Ming Ave, Bakersfield CA 93309
Western Dental & Orthodontics
4409 Ming Ave, Bakersfield CA 93309
Emergency Dentist Bakersfield CA
4401 Ming Ave, Bakersfield CA 93309
Western Dental
4401 Ming Ave, Bakersfield CA 93309
Zhang Jiachang DDS
4401 Ming Ave, Bakersfield CA 93309
Young Smile Dental Care - Laimui Yeung, DDS FAGD
4124 Ardmore Ave, Bakersfield CA 93309
Ivan Medina-Martinez DDS, FICOI
3403 Wilson Rd, Bakersfield CA 93309
Bruce Gloeckner DDS
3726 Coffee Road a, Bakersfield CA 93308
Western Dental & Orthodontics
3401 Coffee Rd, Bakersfield CA 93308
Michael Weinberg, DDS
3115 Latte Ln, Bakersfield CA 93312
River Lakes Dental Group and Orthodontics
9510 Hageman Rd Ste B, Bakersfield CA 93312
Custom Dental
3409 Calloway Dr #402, Bakersfield CA 93312
Capital Dental Group - Wade Logan, DDS
8701 Camino Media, Bakersfield CA 93311
Center For Implant Dentistry
8701 Camino Media # B, Bakersfield CA 93311
Capital Dental Group: Patel Samir DDS
8701 Camino Media # A, Bakersfield CA 93311
Capital Dental Group
8701 Camino Media A, Bakersfield CA 93311
Southwest Family Dentistry
1601 Mill Rock Way, Bakersfield CA 93311
Khalil Michael E DDS
1601 Mill Rock Way, Bakersfield CA 93311
Crown Dental
6300 White Ln C, Bakersfield CA 93309
Grand Island Dental
11330 Ming Ave #440, Bakersfield CA 93311
---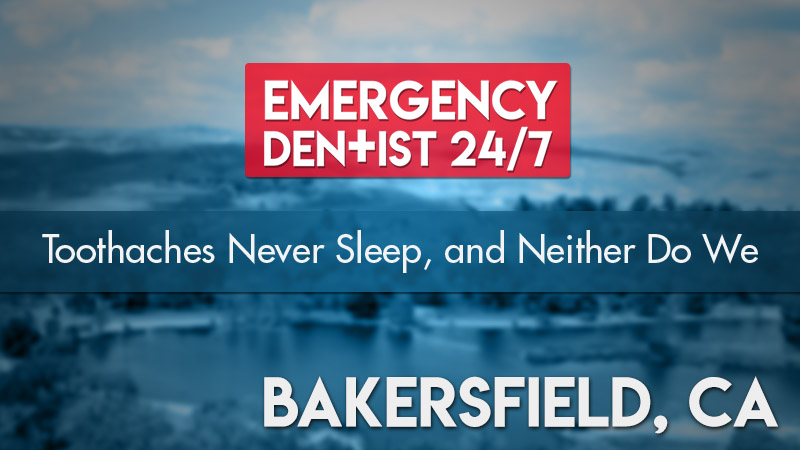 Emergency Dentist Bakersfield CA
Dental emergencies in the middle of the night make it difficult to find immediate help from an emergency dentist in Bakersfield, which is why we've built a 24-hour emergency dentist referral network to ensure patients can get the help they need when they need it. Instead of endlessly searching for a Bakersfield emergency dentist online, call us at (855)-352-6790, give us your details, and we'll call you back with an appointment within a minimum of 24 hours.
Everything You'll Need for Your Emergency Appointment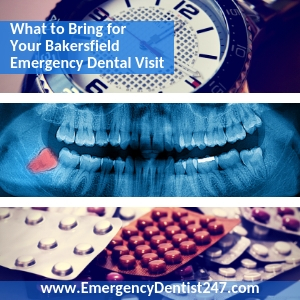 Before you rush out the door to get to your appointment, it's important that you make sure you bring the following listed below with you: A detailed list of known allergies and current medications Information to file and process an insurance claim, should you have applicable dental insurance coverage Documentation and general information from a recent dentist appointment, should you have anything You need to make sure that you arrive at the emergency dentist's with at least 15 minutes to spare to fill out paperwork before you go in for your appointment. If you have any fears or general anxiety, using that time to speak up is also a good idea, as well. They will do everything they can to make sure you're as comfortable as can be. Most Common Dental Emergencies Seen in Patients Unless a dental emergency has made itself known immediately as it happened, it's usually due to underlying oral health problems that weren't treated in time and grew into something much worse than what it initially was. That, or the dental emergency is the end result of some form of accident or incident where you were injured, such as in a car accident, for example. However, no matter what type of dental emergency you're facing, you must make sure that any sustained head trauma is treated before anything else.
Losing an Adult Tooth
Losing one of your adult teeth can be stressful, especially if it's one of the visible ones in the front. Make sure the lost tooth is the only problem you're dealing with, and seek treatment for any head trauma you may have sustained. If all else is well, try your best to find the tooth and, if you do, make sure you pick it up only by the crown. Picking it up by the root can cause it to be destroyed due to irreversible damage. Gently rinse it with water, ensuring you don't damage it.
The Loss of a Filling or Crown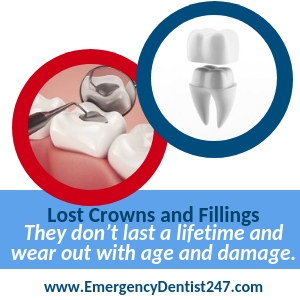 Losing a filling or a crown is bound to happen if you have one put into place. They don't last a lifetime and wear out with age and damage. If you lose one, make sure you act fast, however. You don't want to cause further damage to the tooth that could make it impossible to refill or recap. You need to go to your local drug store and get dental cement, cotton balls or gauze to cut up later on. No matter which method you use, make sure the hole is covered at all times until you get to the appointment we booked for you. If the tooth isn't protected during the waiting period, the emergency dentist may not be able to recap or refill the tooth. If this is the case, the emergency dentist may actually be forced to extract the tooth due to further damage taken.
Going for an Emergency Tooth Extraction
Needing an emergency tooth extraction can be something extremely scary to face, but you'll actually feel a bit better if you know how the procedure works. Once the numbing agent, which is administered to the extraction area, has had a chance to kick in, the emergency dentist will use a special set of dental pliers to rock the tooth around in the socket. If it doesn't come out, he or she will break it up into smaller pieces and remove it by the fragment. After the tooth has been removed using either method, the emergency dentist, or someone from their staff, will go over important aftercare instructions. Make sure you follow their instructions at home every day to avoid getting an infection in the extraction site and end up back in the emergency dentist's chair.
Same Day Denture Repair in Bakersfield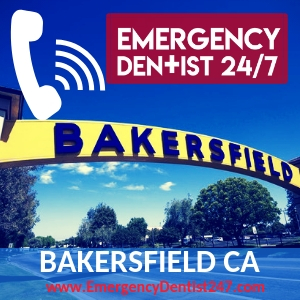 If you need same day denture repair in Bakersfield, or even emergency denture repair Bakersfield, we can help. We have emergency dentists who work closely with denture lab technicians who can restore your dentures or have you fitted for a new set on the same day, in a single appointment.
Emergency Room Doctor vs Emergency Dentist
If you're dealing with any kind of head trauma whatsoever, even if there are major oral injuries present at the same time, you must seek medical attention for your head trauma at your local emergency room as soon as possible. Only an emergency room doctor can treat your head trauma, not an emergency dentist. While you receive treatment for your head trauma, however, feel free to give us a call so we can start working on getting you an appointment with a local emergency dentist as soon as possible.
For more information or to seek immediate help from a 24-hour dentist, you can call Emergency Dentist 24/7 toll-free at (855)-352-6790. Our operators are standing by right now to take your call.
There are a wide variety of common injuries and emergencies that require immediate or as soon as possible dental care. Fortunately for you, these are often easily dealt with and do not require such a fuss once you've made it to an emergency dentist.