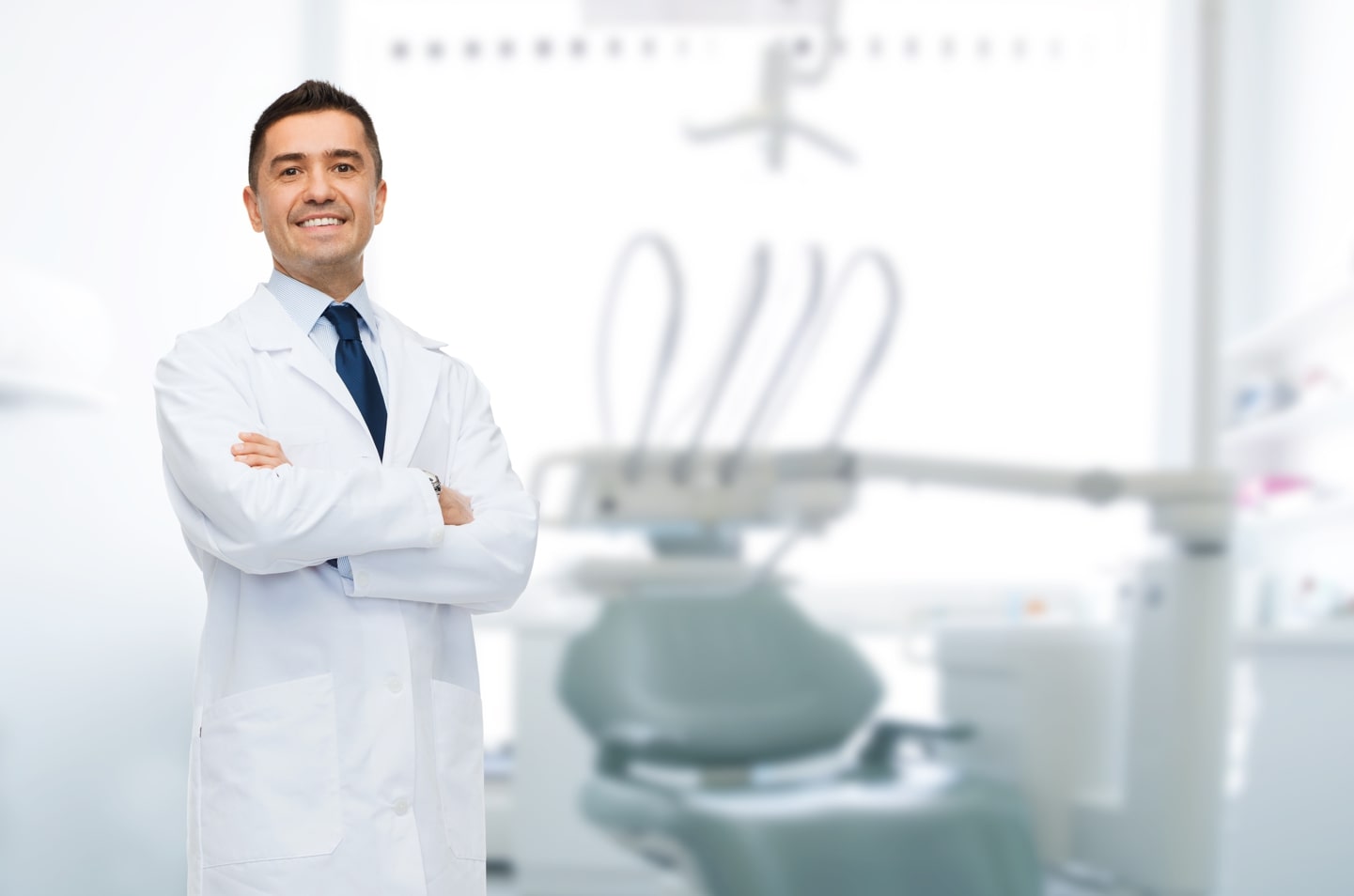 Find an Emergency Dentist 24/7

in Hartford, CT
24 Hour Dental Service in Hartford, CT
Emergency Toothaches, Extractions, Pain Relief Today
Weekends, Nights and Holidays
1 (855) 352-6790
51 Dentists found in Hartford, CT
/locations/hartford-ct/

Sutton Dental and Braces
1888 Main St, Hartford CT 6120
Hartford Dental Group
21 Woodland St # L-16, Hartford CT 6105
JP Dental
19 Woodland St #32, Hartford CT 6105
Dental America
188 Park St, Hartford CT 6106
Park Street Family Dental
456 Park St, Hartford CT 6106

Mark J Roth DMD, PC
53 Connecticut Blvd, East Hartford CT 6108
Bright Smiles- Hartford
1200 Park St, Hartford CT 6106

iSmile Family Dentistry
775 Main St, East Hartford CT 6108
Dr. Altman and Dr. Kwon Dental Group
1011 Main St, East Hartford CT 6108

East Hartford Children's Dental
1011 Main St # B, East Hartford CT 6108
Michael K. Hwang, DMD, LLC
1175 Main St, East Hartford CT 6108
Dr Miguel Davila
112 S Whitney St, Hartford CT 6105
Columbia Dental
621 Farmington Ave, Hartford CT 6105
Care Dental Center
191 Franklin Ave, Hartford CT 6114
Dr. Dental
18 Kane St, West Hartford CT 6119
Modern Dentistry of New England
241 Park Rd, West Hartford CT 6119
Smiles Dental LLC
408 New Britain Ave, Hartford CT 6106

Center Dental Office
836 Farmington Ave, West Hartford CT 6119
West Hartford Dental PC
836 Farmington Ave #217A, West Hartford CT 6119
Dr. Jack L. Gish & Associates of West Hartford
836 Farmington Ave Ste 105, West Hartford CT 6119

Dana Cirtu, D.M.D.
2446 Albany Ave, West Hartford CT 6117
Dr. Elzbieta W. Basil, DMD
10 N Main St #220, West Hartford CT 6107
Closes at
Wednesday
Closed.
Closed.
Blue Back Dental West Hartford: Wu Ted Dr, Holzhauer Liz Dr & Holzhauer Tim Dr
65 Memorial Rd #400, West Hartford CT 6107
Dr. Rick Liftig
10 Princeton St #1, West Hartford CT 6110
Dr. Jack L. Gish & Associates of Farmington Valley
1245 Farmington Ave, West Hartford CT 6107
Dr Dental
240 Spencer St, Manchester CT 6040
Wethersfield Family Dental Center
899 Silas Deane Hwy, Wethersfield CT 6109
Closes at
Wednesday
Closed.
Closed.

Family Dental Practice: Meltzer Steven L DDS
375 Willard Ave # 2, Newington CT 6111
MARKET SQUARE DENTAL ASSOCIATES
51 Market Square, Newington CT 6111
New England Dental Center
250 Lamberton Rd, Windsor CT 6095
Signature Smiles Manchester
1540 Pleasant Valley Rd, Manchester CT 6042
Columbia Dental
483 Middle Turnpike W Suite 309, Manchester CT 6040
Late Weekday
Weekend Hours
Dental Associates
291 Farmington Ave Suite 5, Farmington CT 6032
Columbia Dental
366 Middle Turnpike W, Manchester CT 6040
Late Weekday
Weekend Hours
Columbia Dental
401 Center St, Manchester CT 6040
Late Weekday
Weekend Hours
Columbia Dental
2049 Silas Deane Hwy, Rocky Hill CT 6067
Late Weekday
Weekend Hours
Nayaug Family Dental
875 Main St, South Glastonbury CT 6073
ESH DENTAL CARE LLC, DR. Aman Dhir
Dental implants periodontist
44 S Main St, East Windsor CT 6088
River Park Dental
1111 Cromwell Ave suite 203, Rocky Hill CT 6067
Late Weekday
Weekend Hours
Avon Family Dentistry
44 Dale Rd, Avon CT 6001
Columbia Dental
446 S Main St, New Britain CT 6051
Late Weekday
Weekend Hours

Nova Dental
136 Berlin Rd # 101, Cromwell CT 6416

Drouin Donald R DDS
26 Shunpike Rd, Cromwell CT 6416
Dr Dental
1192 Farmington Ave, Bristol CT 6010
Lakewood Dental
529 Farmington Ave, Bristol CT 6010
Columbia Dental
841 Enfield St, Enfield CT 6082
Late Weekday
Weekend Hours
Bencivengo & Ko, D.M.D
21 Pleasant St, Bristol CT 6010
Whole Family Dental/Tony Hill D.M.D.
276 Hazard Ave #1, Enfield CT 6082
Four Town Dental
118 Elm St, Enfield CT 6082
Apple Dental: Sanjeevan Virk, DMD
566 W Main St, Meriden CT 6451
Dental Group of Meriden-Wallingford
298 Broad St, Meriden CT 6450
Late Weekday
Weekend Hours
Nothing compares to the relentlessness of a painful toothache in the middle of the night, which is when finding an emergency dentist in Hartford seems to be the most difficult. Fortunately for you, you've landed in the right place to secure an appointment with a Hartford emergency dentist. Call us at (855)-352-6790, give us your details, and we'll give you an emergency dentist appointment using our 24-hour emergency dentist referral network in as little as 24 hours time.
Everything You'll Need for Your Appointment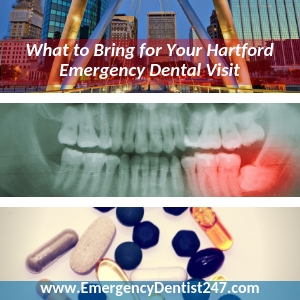 Before you leave for your emergency dentist appointment, make sure you bring the following with you: Necessary information to process and file an insurance claim, if applicable Any recent documentation or information sent home with you from a recent visit to your regular dentist A full list of current medications you're taking and any known allergies It's also important that you give yourself enough time before your appointment is scheduled to begin to fill out paperwork that goes toward your patient profile. At least 15 minutes should be enough time. Also, don't be afraid to make your fears known if you have any. Having a fear of the dentist is something every emergency dentist has dealt with before, so they know what it takes to keep their patients comfortable.
The Most Commonly Treated Dental Emergencies
Oral infections, severe toothaches, lost crowns and fillings, injuries to the soft and/or hard tissues of your mouth, and even loose braces are all the most commonly treated dental emergencies. Whether you have simple injuries or extensive ones, you must make sure you receive treatment for any sustained head trauma before anything else. It's important to remember that a lot of dental emergencies occur due to untreated, underlying health problems, which is why it's crucial you see your dentist twice per year.
Dealing With a Lost Tooth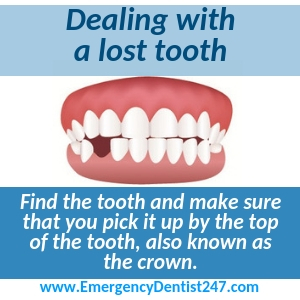 Before you do anything, you need to make sure you haven't sustained any trauma to the head. Once you've received treatment or are sure no head trauma is present, try your best to find the tooth. If you've managed to locate it, make sure you pick it up by the crown. Picking it up by the tooth may damage it to the point where it's impossible to plant it back in. Carefully rinse it off with water, ensuring that you don't touch the root in the process. The best way to preserve a lost tooth is to put it back in the empty socket temporarily, but storing it in a cup of milk or water is another way to preserve it.
The Dangers of Oral Infections
If you suspect that you have an oral infection, you need to get in touch with us straight away. Oral infections can be just as lethal as a bodily infection. Severe toothaches, red bumps, and anything that closely resembles a pimple anywhere in your mouth are all good indications that an oral infection is present.
The Loss of a Filling or a Crown
Though losing a filling or a crown can happen through age and damage, it requires fast action on your part. They are used to protect a tooth from further harm, so leaving it open and exposed can damage it to the point of no return. You will need dental cement, gauze, cotton balls, anything that you can use to keep the hole covered up at all times until you can get to the emergency dentist appointment we've booked in your name for you.
The Process of an Emergency Tooth Extraction Procedure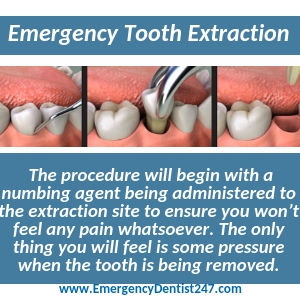 Facing an emergency tooth extraction can be extremely scary for any patient. Fortunately, there is a way to lessen your fears, which is by knowing how the procedure works and what you can expect. The procedure will begin with a numbing agent being administered to the extraction site to ensure you won't feel any pain whatsoever. The only thing you will feel is some pressure when the tooth is being removed. Next, the emergency dentist will use a set of dental pliers to remove the tooth. If this doesn't work to remove the tooth, it will be broken up into smaller pieces and carefully removed by the fragment. Once the tooth is fully removed in whichever fashion, you will then be given some aftercare instructions that you will need to perform at home. These important instructions are to ensure that the extraction site does not become infected, so you must follow them correctly.
Same Day Denture Repair in Hartford
Because patients have struggled in the past to find same day denture repair in Hartford, as well as emergency denture repair Hartford, we've incorporated emergency dentists who have close working relationships with denture lab technicians to our emergency dentist referral network. Through us, patients can have their current set of dentures fully repaired or be fitted for a brand new pair on all the same day.
Needing an Emergency Dentist vs the Emergency Room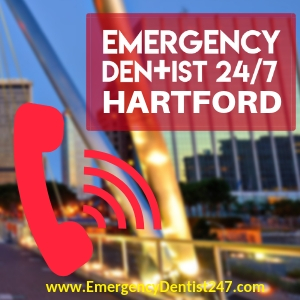 As we mentioned before, head trauma will always come first. However, there are instances where both an emergency dentist and an emergency room doctor are needed, so it's important to know where you need to go first. Only a doctor at your local emergency room can treat head trauma, so keep that in mind when you're dealing with an emergency where injuries are present.
For more information or to seek immediate help from a 24-hour dentist, you can call Emergency Dentist 24/7 toll-free at (855)-352-6790. Our operators are standing by right now to take your call.
There are a wide variety of common injuries and emergencies that require immediate or as soon as possible dental care. Fortunately for you, these are often easily dealt with and do not require such a fuss once you've made it to an emergency dentist.