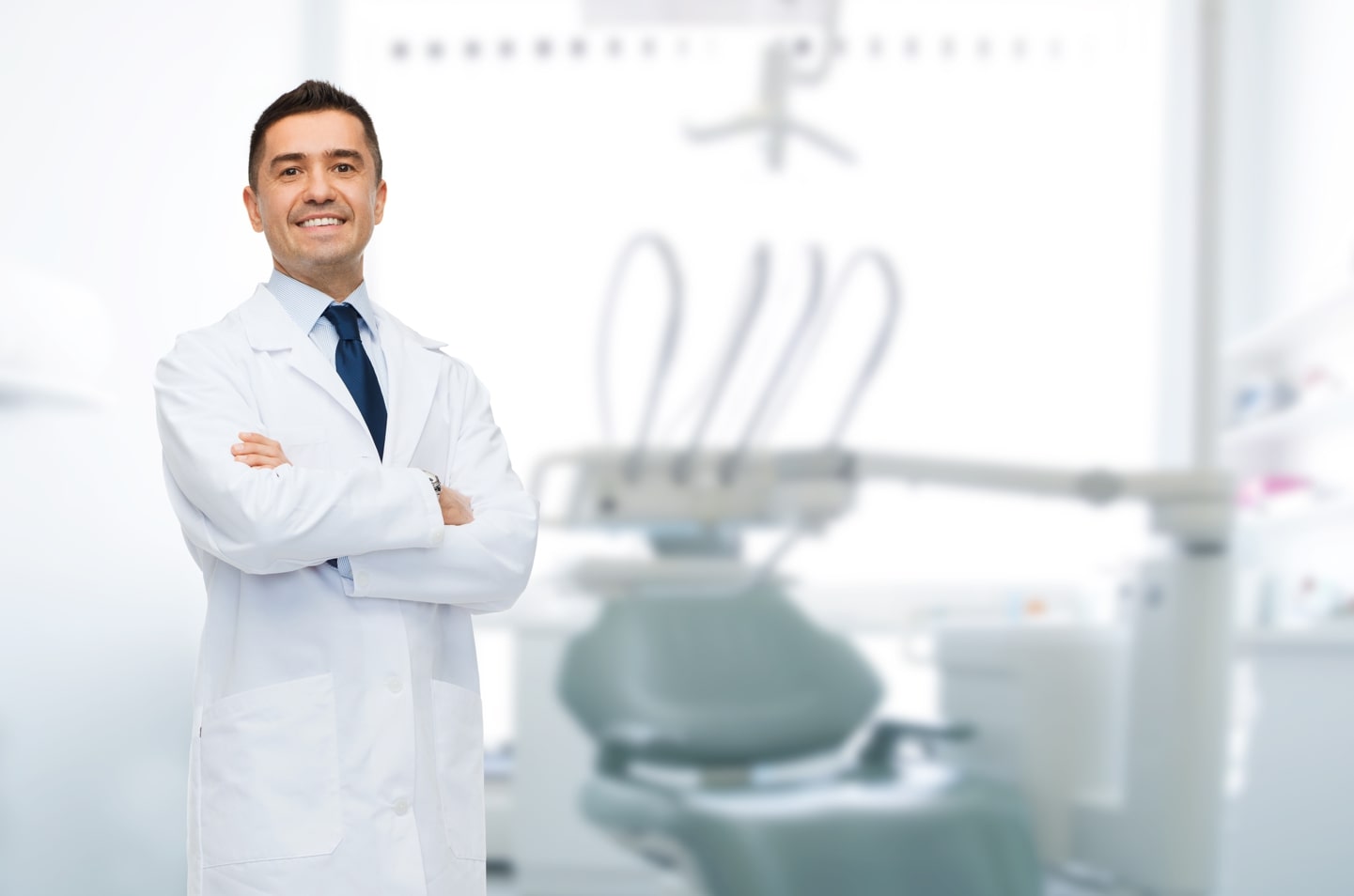 Find an Emergency Dentist 24/7

in Miami, FL
24 Hour Dental Service in Miami, FL
Emergency Toothaches, Extractions, Pain Relief Today
Weekends, Nights and Holidays
1 (855) 352-6790
72 Dentists found in Miami, FL
/locations/miami-fl/
Pro Dental Centers - Kendall
12001 SW 128th Ct #204, Miami FL 33186

Anillo Dental Center
10201 Hammocks Blvd Suite 146, Miami FL 33196

Dr. Alfredo Corpas & Associates
16830 SW 88th St, Miami FL 33196
Altima Dental Group - West Kendall
16371 SW 88th St, Miami FL 33196
A New Smile Dental Center
14050 SW 84th St Ste 103, Miami FL 33183
All In One Dental Services
13728 SW 84th St, Miami FL 33183
Jonathan T. Bloch, DMD
13722 SW 84th St, Miami FL 33183
Towncare Dental of West Kendall
15724 SW 72nd St, Miami FL 33193

Xpress Teeth Whitening
(3)
Teeth whitening service
15140 SW 72nd St #03, Miami FL 33193
Castaneda Family Dentistry
8200 SW 117th Ave #106, Miami FL 33183

Dr. Maria Gonzalez and Dr. Milan Jockovich
10651 N Kendall Dr #215, Miami FL 33176
Dentist of Miami and Orthodontics
15790 SW 56th St, Miami FL 33185
South Dental Kendall
7532 SW 117th Ave, Miami FL 33183
Miami Center for Cosmetic and Implant Dentistry
13840 SW 56th St, Miami FL 33175

Dental Center At Baptist: Sosa-Abella Nancy DDS
8940 N Kendall Dr, Miami FL 33176
Dental Specialty Center at Baptist
8940 N Kendall Dr Ste 1001E, Miami FL 33176
Dental Center at Baptist
8940 N Kendall Dr Ste 1005E, Miami FL 33176
Galloway Dental Associates
8500 SW 92nd St #103, Miami FL 33156
Sunset Smile Creations
10271 SW 72nd St D106, Miami FL 33173
Sunset Family & Cosmetic Dentistry
9777 SW 72nd St, Miami FL 33173
My Dentist in Miami
14277 SW 42nd St, Miami FL 33175
Miami Implant & Family Dentists , Luis J Fornaris, DMD
14227 SW 42nd St, Miami FL 33175
Addison Dental
9700 S Dixie Hwy #910, Miami FL 33156

Morlote Yamily - - Family Dentist & Cosmetic Dentist Miami FL ( 33165 )
10250 SW 56th St, Miami FL 33165
Florida Dental Care of Miller - Dental Implants, Root Canal & Dental Crowns Miami FL
10250 SW 56th St, Miami FL 33165
Serge Papiernik DDS PA
9350 S Dixie Hwy #920, Miami FL 33156
Miami Smile Dental
9350 S Dixie Hwy #920, Miami FL 33156

Dr. Jorge Menendez, DDS
11395 SW 40th St, Miami FL 33165

Superior Whitening- Cosmetic Teeth Whitening
P.O. Box 94-1083, Miami FL 33194
Smile Dental Center Miami
9835 SW 40th St, Miami FL 33165
Dr. Brian Nitzberg
6601 SW 80th St #213, South Miami FL 33143
Miami Best Dental
6601 SW 80th St #213, South Miami FL 33143
Dr. Teresa Bello-Burgos at Tamiami Park Dental Ctr
14252 SW 8th St, Miami FL 33184
South Miami Family Dental
7741 SW 62nd Ave, South Miami FL 33143
dente
8372 SW 40th St, Miami FL 33155
Bella Smile Dentistry - Dr. Jorge Ramos, DMD
2720 SW 97th Ave #101, Miami FL 33165
Right Care Dental - Teeth whitening / dental implants & Invisalign
8290 Bird Rd Ste100, Miami FL 33155
Marta Nieto Dental Spa
2710 SW 87th Ave #2700, Miami FL 33165

Westchester Dental Services Group, Inc
7801 SW 24th St #122, Miami FL 33155
South Florida Dental Arts
6080 Bird Rd Suite 8, Miami FL 33155
Emergency Dentist Miami Florida
(1)
Emergency dental service
6080 Bird Rd Suite 8, Miami FL 33155

Dentco Dental Clinic - Dr. Nimia Alvarez
7235 Coral Way # 203, Miami FL 33155
🦷 Dental Specialists of Doral Group 🦷
(89)
Dental implants periodontist
10666 Fontainebleau Blvd, Miami FL 33172
Dental Specialists of Doral Group
(86)
Dental implants periodontist
10666 Fontainebleau Blvd, Miami FL 33172
Dr. Juan Carlos Flores DMD - Dentist / J.C.F. Dental Services P.A.
7171 Coral Way Suite 401, Miami FL 33155
Happy Teeth Dental LLC
7976 SW 8th St, Miami FL 33144
Coral Point Dental
8410 W Flagler St #104, Miami FL 33144
Molina Dental Family Detistry
8500 W Flagler St STE 104, Miami FL 33144
Dr Maria Valdes-Garcia
8390 W Flagler St # 211, Miami FL 33144
Dr. Alicia B. Cayon
8370 W Flagler St #150, Miami FL 33144

Doral Dental Boutique & Spa
8300 W Flagler St # 160, Miami FL 33144
OCEANDENTS
8216 W Flagler St, Miami FL 33144
MaDental & Associates
8100 W Flagler St #100, Miami FL 33144
PerkaDent
1878 SW 57th Ave, Miami FL 33155
Dr. Javier Cutino - Emergency Dentist
368 Sevilla Ave, Coral Gables FL 33134
Vida Dental Coral Gables
368 Sevilla Ave, Coral Gables FL 33134

Gables Smile Dental
401 Miracle Mile Ste 109, Coral Gables FL 33134

Dental Leaders
336 Alhambra Cir, Miami FL 33134
Dentists of Coral Gables
290 Alhambra Cir, Coral Gables FL 33134
Jahn H. Oppenheimer DDS
30 Miracle Mile, Coral Gables FL 33134
Smile Studio Associate Dentistry Doral Dr. Raul Gonzalez
4201 NW 107th Ave, Doral FL 33178
Prosthodontic Dentistry of South Florida
2601 S Bayshore Dr, Miami FL 33133

Prosthodontic Dentistry-S: Carvalho Sandra E DDS
2601 S Bayshore Dr # 760, Miami FL 33133
Dr. Sharp Dentistry
2601 S Bayshore Dr Suite 760, Miami FL 33133
Dr. Teresa Bello-Burgos at Doral Park Dental Ctr
9757 NW 41st St, Doral FL 33178
Dr. Teresa Bello-Burgos at Doral Park Dental Center
9757 NW 41st St, Doral FL 33178

Happy Smile Dental Group
4901 NW 4th St, Miami FL 33126
Gables Family Dental - Dr. Elias Tobon, DMD
2990 Coral Way, Miami FL 33145
Cabral J David DDS: Mini Dental Implants
4315 NW 7th St, Miami FL 33126

Lastra & Raffel Family Dentistry
2150 SW 21st Ave, Miami FL 33145
Ernesto Martinez D.D.S
2742 SW 8th St #219, Miami FL 33135
Center for Dental Implants - Miami
(1)
Dental implants periodontist
801 NW 37th Ave Suite 204, Miami FL 33125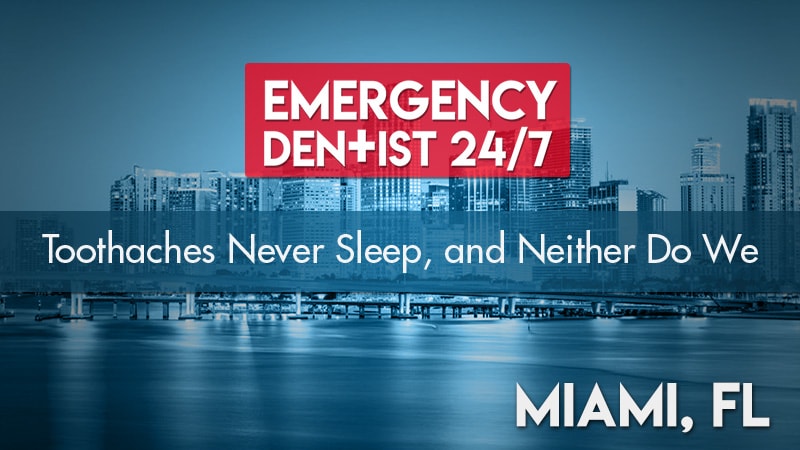 Finding an emergency dentist in Miami during the late hours of the night and on weekends, especially on Sunday, can be impossible. Patients who struggle to find emergency dentist Miami help are the reason why this 24-hour emergency dentist referral network has been created. No matter the time of day, calling us at (855)-352-6790 ensures that we'll have an appointment booked for you in your name within a minimum of 24 hours. Don't wait for your dental emergency to get worse – call us now.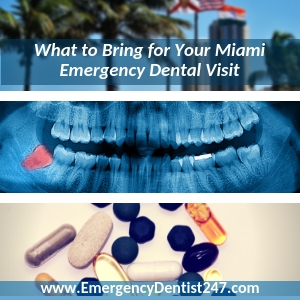 What You'll Need to Bring With You
Before you leave to go to your emergency dentist appointment, make sure you have everything listed below ready to go with you:
Paperwork or documentation from your most recent visit to the dentist
A list of medications taken on a regular basis and known allergies
Insurance information to process and file a claim, if you have applicable dental insurance
Because you'll no doubt have some questions and will be required to fill out paperwork that goes toward your patient profile, it's crucial that you arrive at least 15 minutes before your appointment is due to start. If you're feeling anxious or scared, don't be afraid to mention that, as well. Knowing what you're feeling will help the emergency dentist and their staff keep you as comfortable as they possibly can throughout your appointment.
The Most Commonly Treated Dental Emergencies
Dental emergencies are typically the result of some incident or accident, such as a fall that knocked out tooth out, for example. However, a lot of dental emergencies are caused by an underlying oral health issue that wasn't noticed in time or was just ignored for however long. No matter the circumstances, any head trauma must be dealt with first.
Lost or Knocked Out Teeth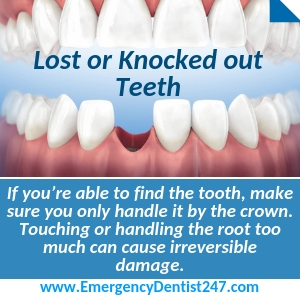 Losing a tooth or having one knocked out is scary enough, but not getting any sustained head trauma treated first can be even scarier. If you found the lost or knocked out tooth, make sure you only handle it by the crown. Handling it by the root can cause irreversible damage that will make it impossible for the emergency dentist to replant back into the empty socket safely and successfully. Rinse the tooth off gently with water before making your next move. At this point, you can either try to put the tooth back into the socket as a temporary measure, or you can store it in a cup of milk or water and bring it with you to your appointment.
Abscessed Teeth and Oral Infections
Oral infections are not a joke and should never be taken lightly. Just like a bodily infection, they have the potential to spread, go into your bloodstream, and become fatal if they aren't treated in time. Because they're incredibly painful, you'll know when you're dealing with an oral infection. However, there is a way to figure out if one is developing before you keel over from the pain. Check your entire mouth for anything that looks like a pimple or a small, red bump. If you find one, or suspect you have an oral infection some other way, call us immediately. Time is not on your side with any infection.
The Loss of a Filling or a Crown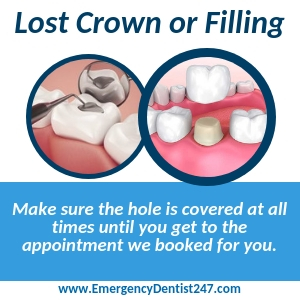 Fillings and crowns are put in place to preserve and protect a tooth from further harm, so when one falls out, you must act fast. Leaving the tooth open and exposed to potential damage can ruin the tooth completely, causing the emergency dentist we book you with to call for an emergency tooth extraction instead of refilling or recapping the tooth. Dental cement, cotton balls, and even small pieces of gauze are all things you can use to protect the tooth until you can get to your appointment. Whatever you choose to use, make sure you are consistent and keep the tooth covered at all times.
Having an Emergency Tooth Extraction
Being told you need to go through an emergency tooth extraction can be a scary situation, especially if you are being told on the spot at the very last second. A numbing agent will be used to ensure no pain is felt whatsoever – just a bit of pressure when the tooth is being removed. The tooth will either be removed whole or by being broken up carefully into smaller pieces. Once the tooth is removed and you've had a moment to relax, the emergency dentist or someone from their staff will go over aftercare instructions with you. You will need to follow their instructions at home to keep the extraction site clean and free of infection.
Same Day Denture Repair in Miami
Malfunctioning or broken dentures are just as much of a dental emergency as broken teeth. It can be hard to find emergency denture repair Miami, so we've made sure to have emergency dentists who work with denture lab technicians to our network. This means we can now offer patients same day denture repair in Miami for patients who require denture repair or a fitting for a brand new set.
Emergency Dentist vs Emergency Room Doctor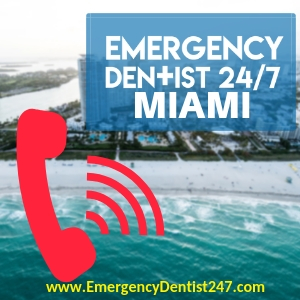 There will be times where both an emergency dentist and an emergency room doctor are both needed. For example, you've been in a car accident and have both physical and oral injuries. The most important decision you need to make is where you need to go first. Emergency dentists can save your teeth, help with your oral injuries, and help you deal with whatever amount of pain you're in to a certain degree. They can't, however, treat any sustained head trauma. Emergency room doctors can treat your physical injuries, help with your pain, and treat your sustained head trauma, but they cannot save your teeth. If you need to see an emergency room doctor first, we can book you an appointment with an emergency dentist while you receive treatment, so call us at your earliest convenience.
For more information or to seek immediate help from a 24-hour dentist, you can call Emergency Dentist 24/7 toll-free at (855)-352-6790. Our operators are standing by right now to take your call.
There are a wide variety of common injuries and emergencies that require immediate or as soon as possible dental care. Fortunately for you, these are often easily dealt with and do not require such a fuss once you've made it to an emergency dentist.