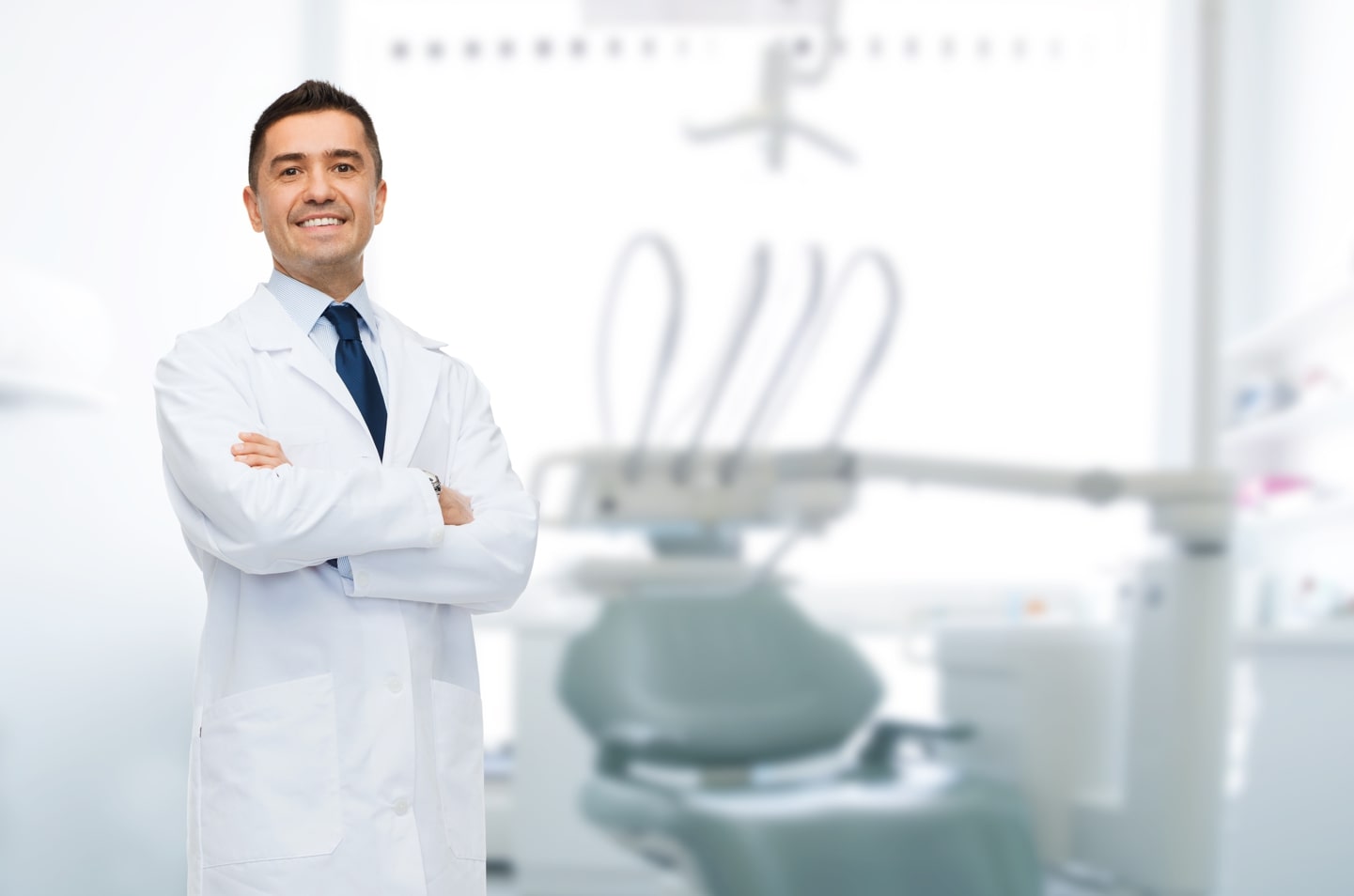 Find an Emergency Dentist

in Wichita, KS
Dental Service in Wichita, KS
Emergency Toothaches, Extractions, Pain Relief Today
Weekends, Nights and Holidays
1 (855) 352-6790
4 Dentists found in Wichita, KS
/locations/wichita-ks/
Precision Dental
404 S Edgemoor St #320, Wichita KS 67218
Emergency Dentist Wichita KS
420 S Commerce, Wichita KS 67202
Smile Craft Family Dentistry
5315 E 21st St N, Wichita KS 67208
Dental 911
2610 S Seneca St # 104, Wichita KS 67217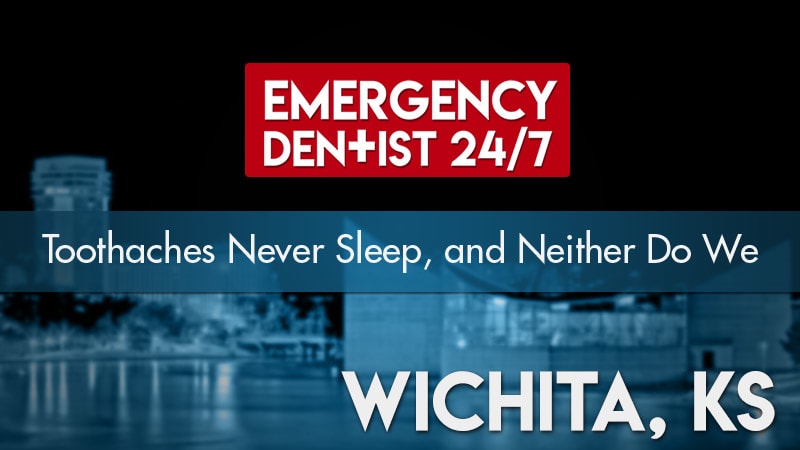 Emergency Dentist Wichita KS
Dental emergencies always seem to strike at the worst possible time, especially the painful ones. Finding an emergency dentist in Wichita can be difficult on weekends, holidays, during the late hours of the night, etc. Because we've been in the same position you are in now, we've put together a 24-hour emergency dentist referral network to ensure patients can receive emergency dentist Wichita help the minute they require it. Don't wait for the pain to escalate – call us now at (855)-352-6790 so we can secure an appointment for you.
What You Need to Bring to Your Appointment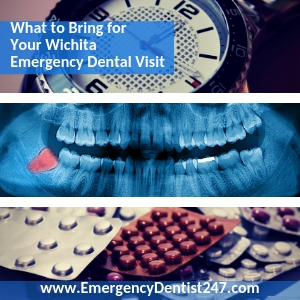 To ensure your appointment goes off without a hitch, you will need to have the following listed below ready to go to take with you before you leave: A list detailing regular/daily medications and known allergies Applicable dental insurance information needed to process and file an insurance claim Paperwork, documentation, or anything given to you during your most recent dental visit Make sure you arrive with at least 15 minutes to spare. You will need this extra time to fill out paperwork that goes toward your patient profile, ask any questions you may have, and make it known if you are feeling scared or anxious about your appointment.
The Most Common Dental Emergencies Treated
Emergency dentists see and treat a lot of different dental emergencies each day, so knowing what the are can help you to identify what you're going through and give you a bit of peace. Dental emergencies occur, more often than not, as a result of an underlying oral health problem that was either unidentified or left untreated. That, or you know you're having a dental emergency as soon as something happens. For example, you've had a tooth fall out during a car accident. No matter how badly you're injured, head trauma will always come first on the list of priority injuries.
Going for an Emergency Tooth Extraction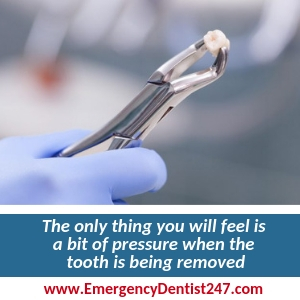 It's perfectly normal to be scared when facing the possibility of an emergency tooth extraction, especially if you don't know much about the procedure or what will happen during one. If you're fearful of going through pain, don't worry – a numbing agent is used to numb the area. The only thing you will feel is a bit of pressure when the tooth is being removed, which will either be done by removing it whole or by doing so in smaller pieces. To ensure you don't develop an infection in the extraction site, you must follow the aftercare instructions given to you a the end of your appointment properly.
Lost or Knocked Out Teeth
No matter how the tooth managed to come out of the socket, make sure you assess yourself for head trauma and get that treated before anything else. If you managed to find the tooth, you can try to put it back in the socket yourself or keep it safe in a cup of milk or water. However, make sure the tooth is picked up by the crown and not by the root. Picking it up by the wrong end can make it impossible for the emergency dentist to successfully implant it back in due to irreversible damage done to the root.
Oral Infections – Abscessed Teeth
Oral infections, such as abscessed teeth, are extremely dangerous. They can infect the blood and be fatal, like any other type of infection, so they need to be treated as quickly as possible when one forms. The best way to figure out if you have an oral infection is to pay attention to any oral pain and look for anything that resembles a pimple or a red bump in your mouth. If you're in any level of oral pain, have spotted a red bump in your mouth, or have a suspicion, in general, that you're dealing with an oral infection, call us immediately.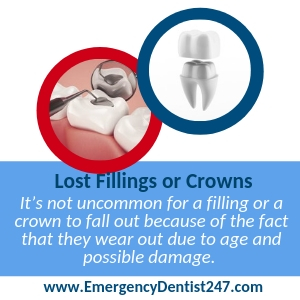 Lost Filling or Crown
Fillings and crowns are, unfortunately, not designed to last a lifetime. When a filling or a crown is lost, it's very important that you act fast and keep it covered until your emergency appointment we've scheduled for you. Dental cement, cut up pieces of gauze, cotton balls, whatever you can get your hands on. If you leave the tooth open an exposed, you run the risk of destroying the tooth to the point of no return, which will result in an emergency tooth extraction instead of a refill or a recap.
Same Day Denture Repair in Wichita
It's always been a challenge to find same day denture repair in Wichita and emergency denture repair Wichita – but not anymore! We've included denture lab technicians who work with emergency dentists in our network to ensure your dentures can be repaired on the same day. You can also go through a full denture fitting on the same day of your appointment, as well!
Emergency Room Doctors vs Emergency Dentists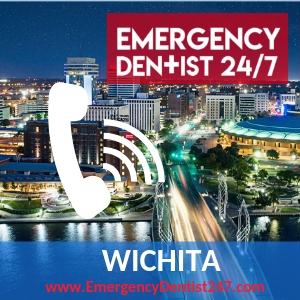 Unfortunately, when accidents or injuries occur, both an emergency room doctor and an emergency dentist are required for various forms of treatment. This is especially true when head trauma has been sustained from said accident or injury. Only an emergency room doctor can treat sustained head trauma. Unfortunately, they cannot save your teeth. Some emergency rooms have emergency dentists on-call, but this is very rare, so we recommend that you do not rely on the slim possibility that your local ER has one. An emergency dentist cannot treat your head trauma, but they can help save your teeth, treat any oral injuries you may have, etc. While you are being treated for any head trauma present by an emergency room doctor at your local ER, give us a call. We can have an appointment booked for you while you are being treated so you can have peace of mind and know you'll be taken care of by an emergency dentist soon after.
For more information or to seek immediate help from a 24-hour dentist, you can call Emergency Dentist 24/7 toll-free at (855)-352-6790. Our operators are standing by right now to take your call.
There are a wide variety of common injuries and emergencies that require immediate or as soon as possible dental care. Fortunately for you, these are often easily dealt with and do not require such a fuss once you've made it to an emergency dentist.