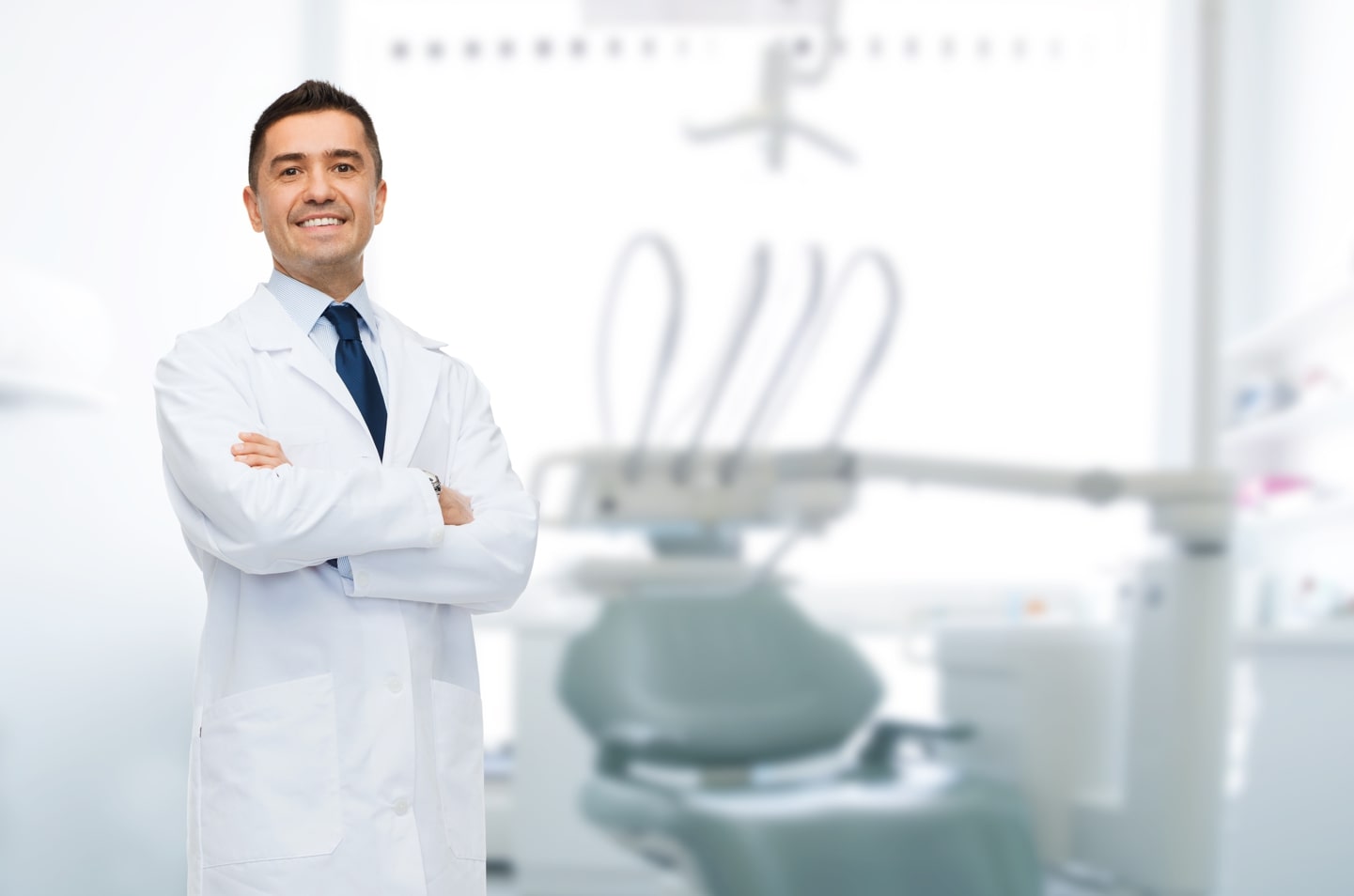 Find an Emergency Dentist

in Memphis, TN
Dental Service in Memphis, TN
Emergency Toothaches, Extractions, Pain Relief Today
Weekends, Nights and Holidays
1 (855) 352-6790
4 Dentists found in Memphis, TN
/locations/memphis-tn/
Dental Expression, PLLC
3704 Summer Ave, Memphis TN 38122
Vanraj Modhvadia DDS
3122 Thomas St, Memphis TN 38127
Family & Cosmetic Dentistry of Memphis
845 S Highland St, Memphis TN 38111
Dove Family Dentistry
3030 Covington Pike #150, Memphis TN 38128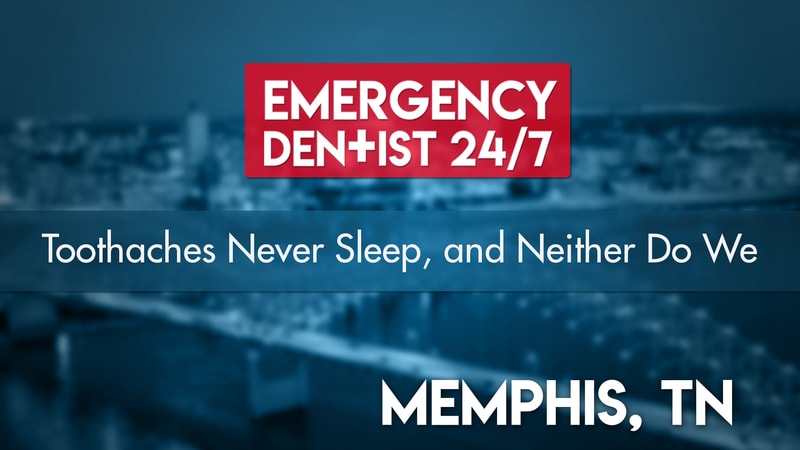 If you're up at an ungodly hour with a painful dental emergency, desperately trying to find an emergency dentist in Memphis, you've come to the right place for help. Put the search for a Memphis emergency dentist in our hands by giving us a quick call at (855)-352-6790. We use our 24-hour network that consists of emergency dentists all over Memphis to help patients in need. Give us your details and we'll give you an appointment in as little as 24 hours.
Everything You Will Need for Your Appointment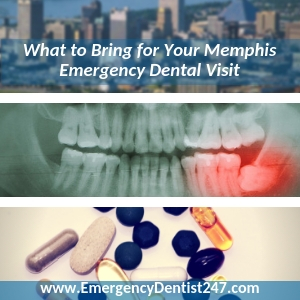 The following list consists of important items that you must bring with you to your emergency dentist appointment, so make sure they're ready to go before you leave: Information, documentation, or records that were given to you at your most recent visit with your regular dentist A list that details medications you're currently taking on a regular basis as well as known allergies If you have applicable dental insurance you plan on filing a claim through make sure you have all the necessary information to do so Finally, you'll need to make sure you arrive at least 15 minutes before your appointment is scheduled to begin. You don't want to bleed into important treatment time with questions, paperwork to fill out, etc. Also, don't be scared to let the emergency dentist and their staff know if you are nervous or scared. They can help with that!
The Most Common Dental Emergencies Treated
Unless you're dealing with a knocked out tooth, or some other dental emergency that makes itself known the second it occurs, the majority of dental emergencies are the painful end result of oral health problems that were ignored or went undetected. This is why it's so important for patients to go to their dentists regularly, at least twice per year, to have minor oral health issues identified and treated before they turn into a painful, major problem that will have to be treated by an emergency dentist. However, nothing is as important as treating sustained head trauma before any other injuries, no matter how badly you're hurt anywhere else.
Losing an Adult Tooth
Losing one of your permanent, or adult, teeth isn't exactly supposed to happen. Although, when it does, make sure you haven't sustained any head trauma that will require treatment. If not, do your best to find the tooth. Make sure you pick the lost tooth up only by the crown. Try your best to never handle it by the root, especially when you rinse it off. You can attempt to temporarily stick it back in the socket, but don't force it. You can also put it in a cup of milk or water to preserve it, as well.
Dealing With an Oral Infection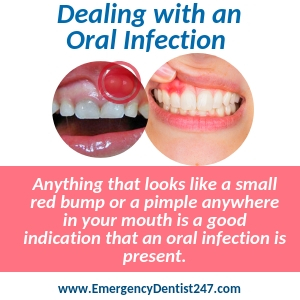 Oral infections are painful, dangerous, and a life-threatening dental emergency. The only way to be rid of one is to see an emergency dentist, more often than not because patients don't realize they're dealing with one until they become sick from the infection. The best way to figure out if you have an oral infection is to check your mouth for small, red bumps. You can also check for oral infections by monitoring any oral pain, whether it's minor or severe. Oral pain is never natural and always means that something is wrong, whether it's due to an infection or something else, like a cavity. Oral infections are time-sensitive and life-threatening. Call us as soon as you possibly can if you have, or suspect you have, an oral infection.
The Loss of a Crown or a Filling
Even though crowns and fillings aren't made to last a lifetime, you should still spring into action when or if it happens to you. They're put in place to protect the tooth from additional harm, so it's now your job to temporarily protect it until you can get to the appointment we've booked for you. You can use dental cement, pieces of gauze, even some cotton balls. No matter which method you choose to use, make sure you're consistent. If you don't protect the tooth until you can receive treatment, the emergency dentist will have nothing to safely recap or refill. He or she will have no choice but to extract the tooth.
What to Expect from an Emergency Tooth Extraction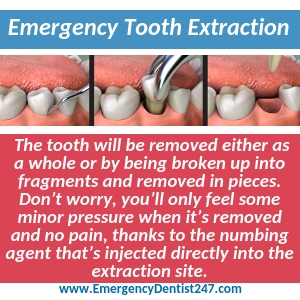 It can be pretty scary when you're told you need to have an emergency tooth extraction, especially if you're being told at the last second. The only way to really be prepared for one, no matter the circumstance, is to know what you can expect. The tooth will be removed either as a whole or by being broken up into fragments and removed in pieces. Don't worry, you'll only feel some minor pressure when it's removed and no pain, thanks to the numbing agent that's injected directly into the extraction site.
Same Day Denture Repair in Memphis
Finding same day denture repair in Memphis and emergency denture repair Memphis is now easier than ever. Patients can have their current set of dentures repaired or go through a fitting for an entirely new set in the same appointment, all on the same day. The emergency dentists who work with denture lab technicians have made these services possible.
Emergency Room Doctor vs Emergency Dentist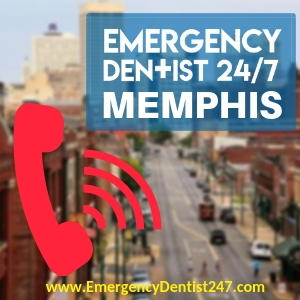 As we previously mentioned before, it's extremely important that you get sustained head trauma treated before any other injuries you may have. Emergency room doctors are your only option for having sustained head trauma treated. Even if your mouth is falling apart, head trauma will always come first. We can help you by getting you an appointment while your receiving treatment, though!
For more information or to seek immediate help from a 24-hour dentist, you can call Emergency Dentist 24/7 toll-free at (855)-352-6790. Our operators are standing by right now to take your call.
There are a wide variety of common injuries and emergencies that require immediate or as soon as possible dental care. Fortunately for you, these are often easily dealt with and do not require such a fuss once you've made it to an emergency dentist.