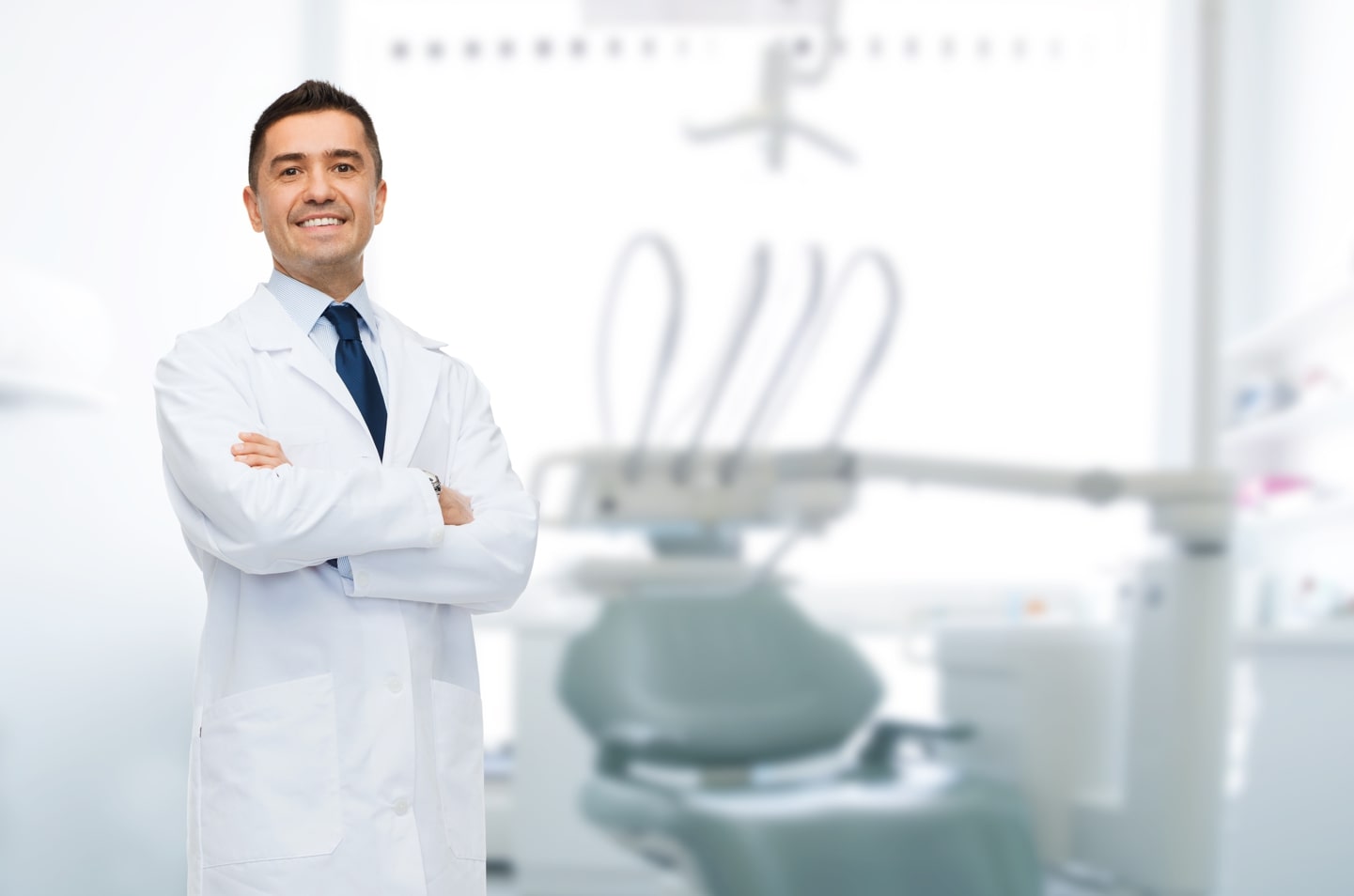 Find an Emergency Dentist 24/7

in Henderson, NV
24 Hour Dental Service in Henderson, NV
Emergency Toothaches, Extractions, Pain Relief Today
Weekends, Nights and Holidays
1 (855) 352-6790
62 Dentists found in Henderson, NV
/locations/henderson-nv/
Ace Dental
55 E Horizon Ridge Pkwy #100, Henderson NV 89002
Amber Hills Dental
771 E Horizon Dr #176, Henderson NV 89015
Henderson Modern Dentistry and Orthodontics
366 W E Lake Mead Pkwy Ste 100, Henderson NV 89015

Carepoint Dental - Henderson
130 N Boulder Hwy # 100, Henderson NV 89015
Sedation Dental Center of Henderson
(1)
Emergency dental service
2510 Anthem Village Dr, Henderson NV 89052
Prestige Dental
(76)
Dental implants periodontist
1450 W Horizon Ridge Pkwy # B311, Henderson NV 89012
Desert Dental, Implants & Sedation Dentistry Henderson NV
55 S Valle Verde Dr #250, Henderson NV 89012
Radiant Smiles (Henderson)
2633 W Horizon Ridge Pkwy #130, Henderson NV 89052
Stephanie Dental Group
175 N Stephanie St Ste 170, Henderson NV 89074
Green Valley Dental Group
710 Coronado Center Dr #100, Henderson NV 89052
Streamline Children's Dentistry
375 N Stephanie St #611, Henderson NV 89014
Streamline Stephanie Office
375 N Stephanie St #611, Henderson NV 89014
Henderson Dental Group and Orthodontics
545 Marks St Ste 100, Henderson NV 89014
Ghazal Carolyn DDS
545 Marks St #100, Henderson NV 89014
Ranch Plaza Dental Group
9771 S Eastern Ave Ste 100, Las Vegas NV 89183
Sunset Dental & Orthodontics
1351 W Sunset Rd Ste.100, Henderson NV 89014
Streamline Sunset Office
1351 W Sunset Rd #100, Henderson NV 89014
Absolute Dental
9400 S Eastern Ave # 101, Las Vegas NV 89123
Nevada Sun Dental: Mohammadi Nahid DDS
2281 N Green Valley Pkwy, Henderson NV 89014
Better Dental
8460 S Eastern Ave D, Las Vegas NV 89123

Norma J Pritz, DMD
2381 E Windmill Ln #11, Las Vegas NV 89123
Aces Dental
3674 E Sunset Rd #120, Las Vegas NV 89120
Atwood Aaron DDS
500 E Windmill Ln #130, Las Vegas NV 89123
Urgent Dental
500 E Windmill Ln #130, Las Vegas NV 89123

Tender Dental & Oral Surgery
5230 Boulder Hwy #130, Las Vegas NV 89122
Streamline Pecos Office
5250 S Pecos Rd #102, Las Vegas NV 89120

Pecos Family Dental
5250 S Pecos Rd #102, Las Vegas NV 89120

Dr. Meron Anghesom, DDS- Summerlin Smiles / Distinctive Smiles
2425 E Hacienda Ave #120, Las Vegas NV 89120
Nevada Dentistry & Braces
4492 S Pecos Rd, Las Vegas NV 89121
Gubler Family Dental
2430 E Harmon Ave #1, Las Vegas NV 89121
Paradise Smiles Dentistry
3375 E, Las Vegas NV 89121
Aura Dental Las Vegas
3774 E Desert Inn Rd, Las Vegas NV 89121
Closes at
Wednesday
Closed.
Closed.
Radiant Smiles-Emergency Dental Services
1825 S Nellis Blvd, Las Vegas NV 89104
Late Weekday
Weekend Hours

Ruiz, Adrain, Dds -Radiant Smiles
1825 S Nellis Blvd, Las Vegas NV 89104
Late Weekday
Weekend Hours
Smiles 4U Dental
3211 S Eastern Ave, Las Vegas NV 89169
Smiles Today Dental Group
1580 E Desert Inn Rd, Las Vegas NV 89169
Emergency Dentist Strip 24/7 - Dr. James W. Dunnavant, DDS
3960 Howard Hughes Pkwy #500, Las Vegas NV 89169
Dentists of North Las Vegas
6180 N Decatur Blvd Ste 100, Las Vegas NV 89130
Rainsprings Dental Group and Orthodontics
8035 S Rainbow Blvd Ste 102, Las Vegas NV 89139
Sunbrite Dental - Dr. Ervin Calvo, DDS
560 N Nellis Blvd #E8, Las Vegas NV 89110
Tender Dental & Oral Surgery
5001 E Bonanza Rd #160, Las Vegas NV 89110

Lee Robin D DDS
5001 E Bonanza Rd, Las Vegas NV 89110
Mountain Dental Group
9285 S Cimarron Rd Ste 125, Las Vegas NV 89178
Discount Dental
60 N 25th St #110, Las Vegas NV 89101

Amazing Smile Dentistry
6252 S Rainbow Blvd # 130, Las Vegas NV 89118
Hi-Tech Dental Care
6265 S Rainbow Blvd, Las Vegas NV 89118
Closes at
Wednesday
Closed.
Closed.

Alpha Smile Dental Care
1212 S Maryland Pkwy, Las Vegas NV 89104
Dr. Thomas N. Trinh, DDS
235 N Eastern Ave # 107, Las Vegas NV 89101
Accelerated Dental
6115 S Rainbow Blvd #102, Las Vegas NV 89118
Bella Smiles Cosmetic Dentistry Las Vegas
6040 S Rainbow Blvd Suite B2, Las Vegas NV 89118
Aces Dental
6127 S Rainbow Blvd #100A, Las Vegas NV 89118

5 Star Dental
6007 S Rainbow Blvd, Las Vegas NV 89118
Closes at
Wednesday
Closed.
Closed.
Spring Valley Dentist Office
6160 W Tropicana Ave Ste E-1, Las Vegas NV 89103
Reflection Dental Las Vegas
4001 S Decatur Blvd, Las Vegas NV 89103
Streamline Decatur Office
4001 S Decatur Blvd, Las Vegas NV 89103
Comfort Care Dental Group
803 S 7th St, Las Vegas NV 89101
Streamline Nellis Office
1985 N Nellis Blvd, Las Vegas NV 89115

Rainbow Dental Care
4825 S Rainbow Blvd #201, Las Vegas NV 89103
Town & Country Dental
7225 S Durango Dr, Las Vegas NV 89113

AC Dental LLC
1520 N Eastern Ave #105, Las Vegas NV 89101

North Las Vegas Dental Office
1703 Civic Center Dr # 6, North Las Vegas NV 89030
Floss Dental & Orthodontics
6080 S Durango Dr #100, Las Vegas NV 89113
Closes at
Wednesday
Closed.
Closed.
Emergency Dentist Henderson, NV
When you're hit with a dental emergency, it never comes at a convenient time. That's why we've built a 24-hour emergency dentist referral network here in Orange, California. Our staff will be able to get you the care you need.
What You Need for Your Dental Appointment In Henderson, NV
There are a few things you should do to prepare for your emergency dental appointment. Gather any recent dental records that you have to help your emergency dentist understand your health better. It's a good idea to call your emergency dental office before your appointment to confirm if they accept your insurance. If you don't have dental insurance, get an estimate of the cost for your visit and wok out any payment plans. Arrive at your appointment 15 minutes early. This allows time for any paperwork you need to complete and ask any last questions you may have. If you're currently taking any medications or have any allergies, let your emergency dentist know when you arrive as well. This is important so the dentist and their staff don't use anything that would cause you to have a reaction. Finally, if have any anxieties centered around the dentist, let the emergency dental staff know. They will do their best to make sure you are comfortable throughout your visit.
Same Day Denture Repair in Henderson
When you book an appointment through our referral network in Orange, you can be fitted for a new denture set or have yours repaired in the same day. It's easier than ever to receive denture repairs and replacements.
Common Dental Emergencies
Most dental emergencies require immediate care which is why it's important to call us as soon as you notice any pain in your mouth. We can schedule you an emergency dental appointment in Orange quickly. There are some common dental emergencies that can help you decipher what you're going through and how to work through it.
Lost tooth
Losing an adult tooth can be both surprising and stressful. However, if no damage has been done to the tooth, your emergency dentist may be able to lodge it back into place. The most important thing to do is locate your tooth, and pick it up only by the crown. Picking it up by the root can cause irreversible damage and your dentist will not be able to help you. Once you've located your tooth, you can try temporarily putting it back in the socket. This is a great way to preserve the tooth until you can see the dentist. Another way to preserve your tooth is by putting it in a cup of water or milk until your appointment.
Oral Infection
An oral infection or tooth abscess is a serious condition so it's important to watch out for them. Call us immediately if you think you may be suffering from an oral infection. They thrive with chipped teeth near the gums. If you notice a pimple-like bump in your mouth, call us and get your appointment booked. If untreated, an oral infection can become an extremely dangerous and life-threatening situation.
Lost Filling or Crown
It's really common to lose a filling or crown. If this happens to you it's important to do what you can to avoid any further damage. Find some dental cement or gauze and cover the open tooth completely. This open tooth is fragile and subject to damage from food and debris. If any damage happens to your tooth before you see an emergency dentist, it's at risk for being removed.
Emergency Tooth Extraction
Dentists handle emergency tooth extractions every day and knowing how the procedure works can help put you at ease for yours. Your emergency dentist will start by numbing your mouth completely. You won't feel any pain just some slight pressure. They will then begin rocking the tooth back and forth with a pair of dental pliers until the tooth slides out. If they are having any difficulty removing the tooth, your emergency dentist will break it into smaller pieces and remove it that way. After the procedure, you will receive care instructions on how to care for your empty socket. Follow these carefully to ensure your healing time is quick and easy.
Emergency Room vs. Emergency Dentist
In Henderson, Nevada, an emergency room doctor will be fully equipped to treat any head-trauma you've endured, such as a concussion. Go to the hospital immediately if you think you may be suffering from any head-trauma. If the injuries you've sustained are mostly oral related, such as multiple lost teeth, an emergency dentist will be a better fit to provide you treatment. Call us today to get your emergency dental appointment scheduled.
For more information or to seek immediate help from a 24-hour dentist, you can call Emergency Dentist 24/7 toll-free at (855)-352-6790. Our operators are standing by right now to take your call.
There are a wide variety of common injuries and emergencies that require immediate or as soon as possible dental care. Fortunately for you, these are often easily dealt with and do not require such a fuss once you've made it to an emergency dentist.