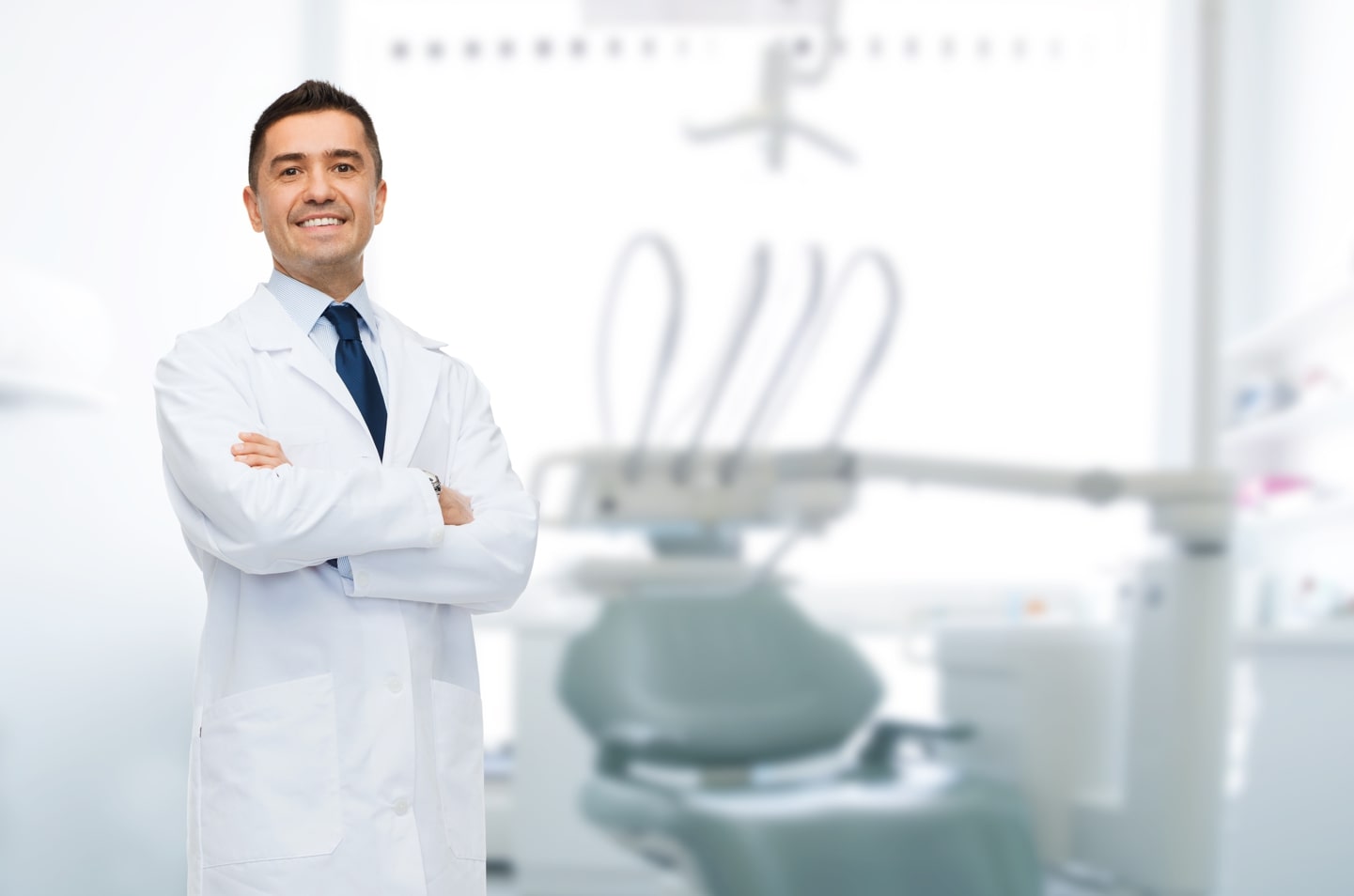 Find an Emergency Dentist

in Baton Rouge, LA
Dental Service in Baton Rouge, LA
Emergency Toothaches, Extractions, Pain Relief Today
Weekends, Nights and Holidays
1 (855) 352-6790
4 Dentists found in Baton Rouge, LA
/locations/baton-rouge-la/
GBR Dental
260 S Alexander Ave, Port Allen LA 70767
Acadian Modern Dentistry
3535 Perkins Rd Ste 345, Baton Rouge LA 70808
Healthy Dental - Baton Rouge
5842 Plank Rd, Baton Rouge LA 70805
Brush Dental
411 Ben Hur Rd suite g, Baton Rouge LA 70820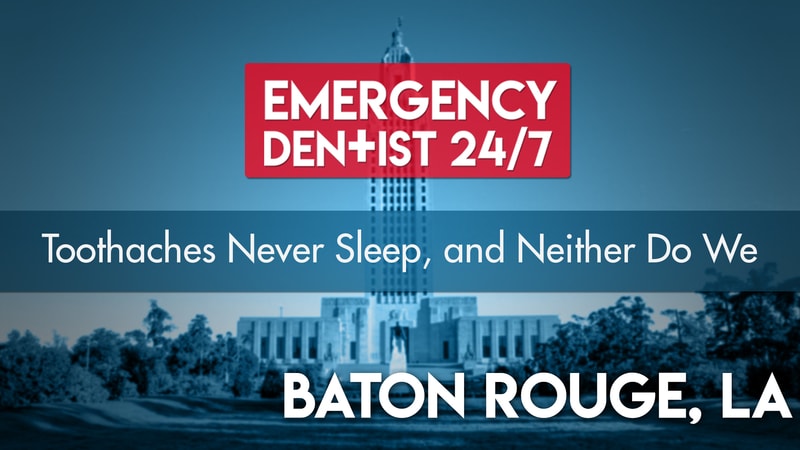 Emergency Dentist 24/7 – Baton Rouge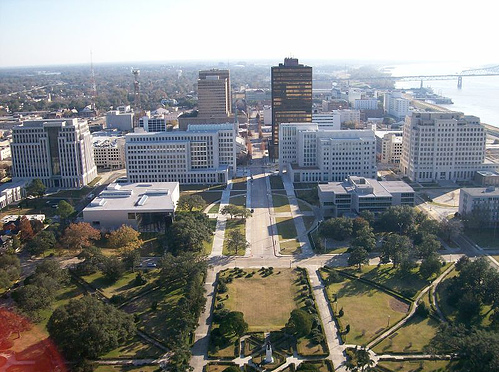 If a severely unbearable toothache is keeping you up at night and you have no clue where to find a Baton Rouge emergency dentist, we've felt your pain, literally! Because booking an appointment with a Baton Rouge emergency dentist is frustrating to do on your own, we've created a network consisting of the best dentists, both regular and emergency, in all of Baton Rouge The only thing you have to do is give us a call at (855)-352-6790, let us know what's going on, and some basic personal information so we can get the ball rolling and book you an appointment. We are a 24-hour referral service, which means your call will be answered the minute you place it! Dental emergencies are painful, strike when we need one the least, and finding an emergency dentist in Baton Rouge at a late hour isn't something that's easy to do. Because of this, we created our 24-hour emergency dentist referral network. Call us at (855)-352-6790, give us your details, and we'll call you back with a Baton Rouge emergency dentist appointment in as little as 24 hours time.
What to Bring to Your Emergency Appointment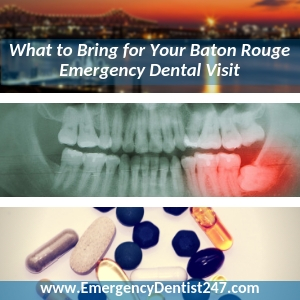 Before you leave for your appointment, there are a couple of things you'll need to track down, which we've listed for you below: Recent documentation, forms, or a detailed receipt from a visit with your regular dentist Information to process and file an insurance claim, if applicable A list of known allergies and current medications You will need to arrive at least 15 minutes early in order to fill out important paperwork that goes toward your patient profile, so keep this in mind when you're getting ready to go. If you have a fear of the dentist, don't be afraid to speak up. Letting the emergency dentist and their staff know about any fears you may have is the best way to ensure they keep you as comfortable as they possibly can.
The Most Common Dental Emergencies
Underlying health problems are the typical cause of dental emergencies. Others make themselves known immediately, such as a lost tooth, for example. Abscessed teeth and oral infections, lost crowns and fillings, severe toothaches, injuries to the hard and soft tissues of the mouth, and loose braces are all the most common dental emergencies. No matter the circumstance, whatever injuries you may be facing, you must seek treatment for any sustained head trauma at your local emergency room. Once that's taken care of, we can help you get to an emergency dentist as soon as possible.
The Loss of an Adult Tooth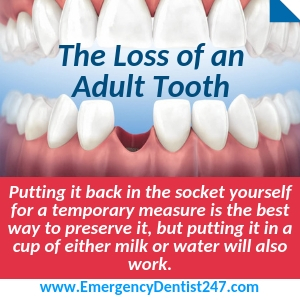 If you've found the lost tooth, make sure you pick it up by the crown and not by the root to avoid causing irreversible damage to it. Gently rinse it off with some water before you decide your next move. The best way to preserve a lost tooth is to put it back in the socket temporarily yourself, but storing it in a cup of either milk or water is another method you can use if you're not comfortable doing so.
Oral Infections and Abscessed Teeth
Oral infections are never to be taken lightly because they have the potential to be just as lethal as an infection in the body. If you leave an oral infection untreated for an extended period of time, you're likely to develop blood poisoning and, if still untreated, even death. If you see a red bump, or anything that looks like a pimple, in your mouth, you need to call us immediately, especially if you're experiencing a toothache, in addition. Unfortunately, most people don't realize they have an oral infection until the pain begins, but they're easy to spot if you know what you're looking for.
The Loss of a Filling or Crown
Losing a filling or a crown is bound to happen if you have one put into place. They don't last a lifetime and wear out with age and damage. If you lose one, make sure you act fast, however. You don't want to cause further damage to the tooth that could make it impossible to refill or recap. You need to go to your local drug store and get dental cement, cotton balls or gauze to cut up later on. No matter which method you use, make sure the hole is covered at all times until you get to the appointment we booked for you.
Going for an Emergency Tooth Extraction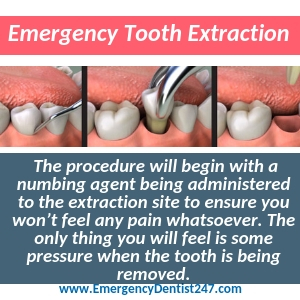 Needing an emergency tooth extraction can be something extremely scary to face, but you'll actually feel a bit better if you know how the procedure works. Once the numbing agent, which is administered to the extraction area, has had a chance to kick in, the emergency dentist will use a special set of dental pliers to rock the tooth around in the socket. If it doesn't come out, he or she will break it up into smaller pieces and remove it by the fragment. Once the tooth is out, the emergency dentist, or someone from their staff, will go over important aftercare instructions. Make sure you follow their instructions at home every day to avoid getting an infection.
Same Day Denture Repair in Baton Rouge
If you need same day denture repair in Baton Rouge, or even emergency denture repair Baton Rouge, we can help. We have emergency dentists who work closely with denture lab technicians who can restore your dentures or have you fitted for a new set on the same day, in a single appointment.
Emergency Room Doctor vs Emergency Dentist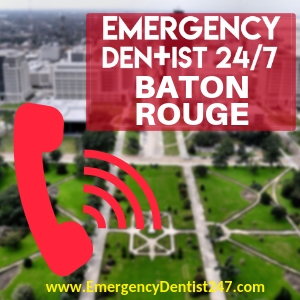 If you're dealing with any kind of head trauma whatsoever, even if there are major oral injuries present at the same time, you must seek medical attention for your head trauma at your local emergency room as soon as possible. Only an emergency room doctor can treat your head trauma, not an emergency dentist. We can get you an appointment with an emergency dentist in Baton Rouge, but you must have your head trauma dealt with first.
For more information or to seek immediate help from a 24-hour dentist, you can call Emergency Dentist 24/7 toll-free at (855)-352-6790. Our operators are standing by right now to take your call.
There are a wide variety of common injuries and emergencies that require immediate or as soon as possible dental care. Fortunately for you, these are often easily dealt with and do not require such a fuss once you've made it to an emergency dentist.