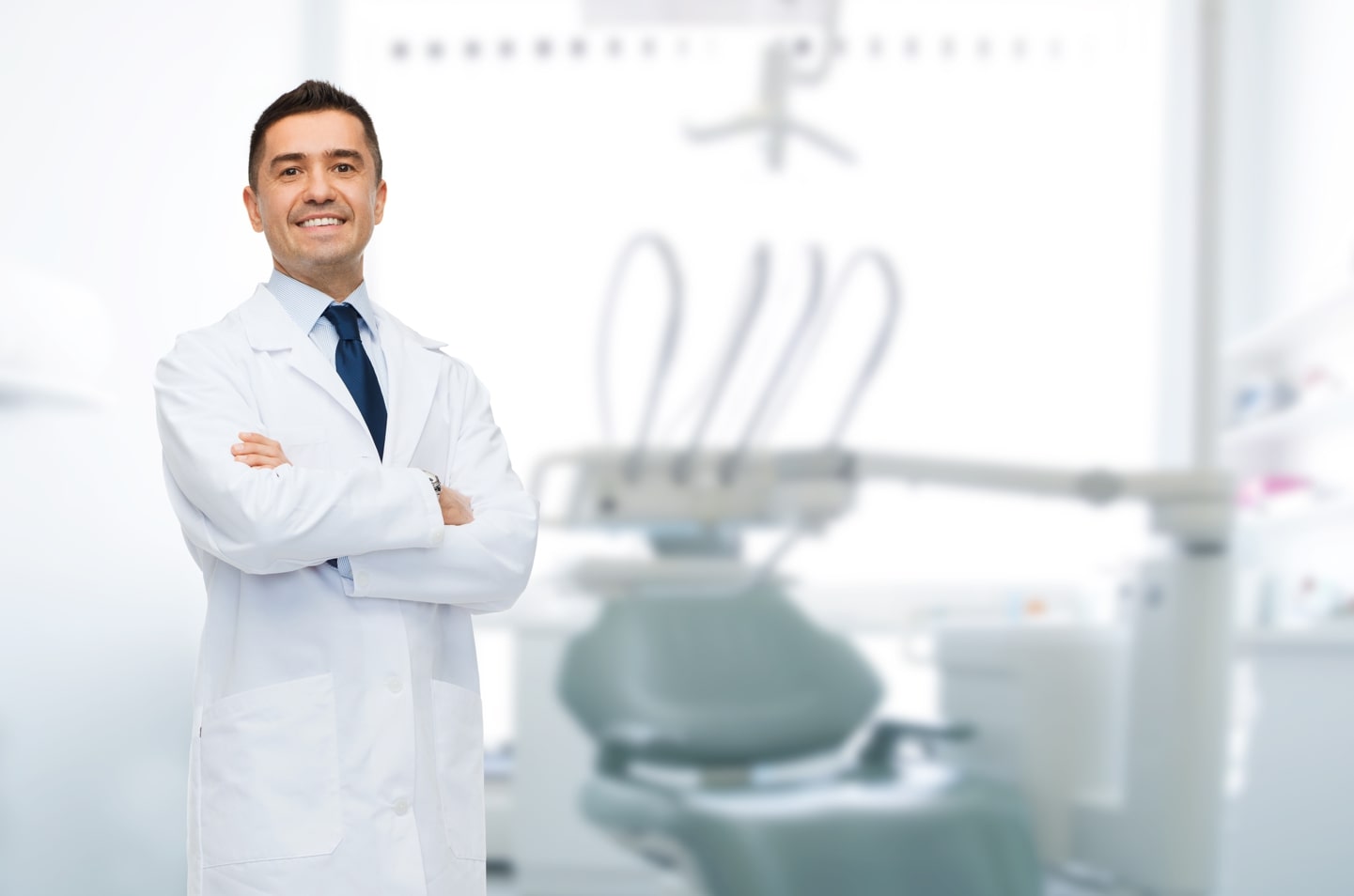 Find an Emergency Dentist 24/7

in San Diego, CA
24 Hour Dental Service in San Diego, CA
Emergency Toothaches, Extractions, Pain Relief Today
Weekends, Nights and Holidays
(619) 279-5768
100 Dentists found in San Diego, CA
/locations/san-diego-4/
Candid Studio
1111 Sixth Ave, San Diego CA 92101

Oro Gold Cosmetics
324 Horton Plaza, San Diego CA 92101
Cosmetic Dentistry Center of San Diego
940 B St, San Diego CA 92101

Nathan Hornsby Inc
940 B St, San Diego CA 92101
Downtown SD Modern Dentistry
435 Fourth Ave, San Diego CA 92101
Late Weekday
Weekend Hours
Farshin Farokhian, DDS
3500 Fifth Ave, San Diego CA 92103

San Diego Laser Gum Surgery Center
350 11th Ave, San Diego CA 92101
East Village Dental Group
1455 G St, San Diego CA 92101

Emergency Dental San Diego
4141 Pacific Highway 402 # 3, San Diego CA 92110
Hillcrest Dental Centre
1060 University Ave A201, San Diego CA 92103

Apple Dental
1540 Fern St, San Diego CA 92102
Orthodontics and general dentistry. Reza Kasiri DDS
3959 30th St #104, San Diego CA 92104
Pristine Dental Group
3078 University Ave, San Diego CA 92104
Mission Valley Dentists
5638 Mission Center Rd #107, San Diego CA 92108
A+ Family Dentistry
3780 El Cajon Blvd #1, San Diego CA 92105
Kensington Dental Group
4142 Adams Ave Ste 104, San Diego CA 92116
Liciaga Pablo DDS Ficoi
2115 Bacon St, San Diego CA 92107
Premier Dental - Dr. Jonathan C. Nguyen
4575 El Cajon Boulevard # A, San Diego CA 92115
New Image Dentistry: Rossana Alfonso DDS
819 D Ave #101, National City CA 91950

Bernardita N. Lizan, DMD
550 E 8th St #12, National City CA 91950
Mission Family Dental
5995 Mission Gorge Rd Ste A, San Diego CA 92120
Crown Dental Group
2405 Transportation Ave, National City CA 91950
PB Dental Emergencies
4501 Mission Bay Dr Suite # 2J, San Diego CA 92109
Blue Mountain Dentistry
6171 Mission Gorge Rd #114, San Diego CA 92120
Dr. Daniel Vinograd, DDS
10450 Friars Rd, San Diego CA 92120
Dr. Paige Woods, DDS
10450 Friars Rd, San Diego CA 92120
Zaihly Azar Santana, DDS
3403 E Plaza Blvd suite g & f, National City CA 91950
Orthodontics and General Dentistry: Dr. Reza Kasiri, DDS
2138 Garnet Ave, San Diego CA 92109
PB Smiles Dentistry
1975 Garnet Ave Ste E, San Diego CA 92109
San Diego Best Dentists
4541 College Ave suite b, San Diego CA 92115
Extreme Smile Makeover
5927 Balboa Ave, San Diego CA 92111
Clairemont Smiles Dentistry and Orthodontics
5675 Balboa Ave, San Diego CA 92111
Great Smile Dental Orthodontics, Periodontics and General Dentistry
5210 Balboa Ave Suite A-2, San Diego CA 92117
Stonecrest Dental Group and Orthodontics
3737 Murphy Canyon Rd Ste C-2, San Diego CA 92123
Bay Ho Family Dental
4025 Avati Dr, San Diego CA 92117
Tarabishi Dental
4223 Genesee Ave, San Diego CA 92117
Campus Dentistry
6244 El Cajon Blvd #8, San Diego CA 92115
Emergency Dentist San Diego
(1)
Emergency dental service
945 Hornblend St, San Diego CA 92109
Cosmetic Dentistry Center of San Diego
945 Hornblend St b, San Diego CA 92109
College Grove Dentistry
3408 College Ave, San Diego CA 92115
San Diego Dental Group
7825 Engineer Rd, San Diego CA 92111
Dentist in San Diego - Dental Implants of San Diego
6544 El Cajon Blvd, San Diego CA 92115
Center Point Dental Group
6544 El Cajon Blvd, San Diego CA 92115
United Implant Recycling
(1)
Dental implants periodontist
6760 University Ave #140 C, San Diego CA 92115
Children's Primary Dental - Pediatric Dentistry
397 E St, Chula Vista CA 91910
California Smiles Chula Vista
215 3rd Ave, Chula Vista CA 91910

Town Centre Dental Group
234 3rd Ave St A, Chula Vista CA 91910

Chula Vista Dental Arts
340 4th Ave Suite 15, Chula Vista CA 91910
Dental Express
4664 Clairemont Mesa Blvd, San Diego CA 92117
AD Dental Chula Vista
290 Landis Ave A&B, Chula Vista CA 91910
Xusheng Mu, D.D.S
4716 Clairemont Mesa Blvd, San Diego CA 92117
Tierrasanta Plaza Dental
Tierrasanta Blvd, San Diego CA 92124
Tierrasanta Dental Group
10405 Tierrasanta Blvd, San Diego CA 92124
Elite Dental Care (Parizad Seraj DDS)
401 4th Ave, Chula Vista CA 91910
Tierra Town Dental Center
10645 Tierrasanta Blvd, San Diego CA 92124
Gentle Dental Chula Vista
520 Broadway Suite 1, Chula Vista CA 91910

Elite Dental Care
401 H St, Chula Vista CA 91910
Dr. Zak Dental Care & Orthodontics
5625 Ruffin Rd Suite 200, San Diego CA 92123

Terra Nova Family Dentistry
374 E H St #1708, Chula Vista CA 91910

Terra Nova Family Dentistry: Maroon Ileana P DDS
374 E H St # 1710, Chula Vista CA 91910
Laser Dental Surgery San Diego
Dental implants periodontist
6414 Farley Dr, San Diego CA 92122
Fabriel D. Burquez, DDS
180 Otay Lakes Rd #210B, Bonita CA 91902
Western Dental & Orthodontics
1101 Broadway, Chula Vista CA 91911
Naples Plaza Dental Practice
1072 3rd Ave, Chula Vista CA 91911

Vaniyants Lyudvig DDS
6062 Lake Murray Blvd # 106, La Mesa CA 91942
Broas Alberto Dr
1295 Broadway ste 204, Chula Vista CA 91911
Smile San Diego
585 Telegraph Canyon Rd, Chula Vista CA 91910
La Jolla Dental
8950 Villa La Jolla Dr Suite C-210, La Jolla CA 92037
La Jolla Village Smiles Dentistry and Implants
8657 Villa La Jolla Dr Ste 211, La Jolla CA 92037
San Diego Invisalign- Clear Braces in San Diego
8899 University Center Ln #310, San Diego CA 92122
Irresistible Smiles
1040 Tierra Del Rey #211, Chula Vista CA 91910

R and S Dental, Family and Cosmetic Dentistry
1040 Tierra Del Rey, Chula Vista CA 91910
Imperial Beach Cosmetic and Family Dentistry
1340 Imperial Beach Blvd #201, Imperial Beach CA 91932
Canyon Vista Dental Group
700 Otay Lakes Rd, Chula Vista CA 91910
Dental Arts of Palm Avenue
3388 Palm Ave #101, San Diego CA 92154

J. Richard Shih, DDS
8226 Miramar Rd, San Diego CA 92126
Ezsmile Dental
(42)
Dental implants periodontist
8226 Miramar Rd, San Diego CA 92126
Dr Dixon's San Diego Pediatric Dental Group
5627 Oberlin Dr, San Diego CA 92121
Dr. Eric H. Dixon, DDS
5627 Oberlin Dr #100, San Diego CA 92121
Dental Arts of Coronado Avenue
2987 Coronado Ave, San Diego CA 92154
Nimmi Shine Dental Implant Center
9888 Carroll Centre Rd #112, San Diego CA 92126
San Diego Dental Studio
6635 Flanders Dr E, San Diego CA 92121
Mira Mesa Dental Care: Rossana Alfonso DDS
6755 Mira Mesa Blvd #142, San Diego CA 92121

Happy Smiles Dental Center
1750 E Palomar St #3, Chula Vista CA 91913
Village Dental Group and Orthodontics
878 Eastlake Pkwy Ste 1511, Chula Vista CA 91914
Otay Lakes Dental Group
2060 Otay Lakes Rd # 230, Chula Vista CA 91915
Dental Art Designs At EastLake
860 Kuhn Dr #203, Chula Vista CA 91914
Premier Dental Care Of Eastlake
970 Eastlake Pkwy # 103, Chula Vista CA 91914
David B. Littlefield D.D.S.
890 Eastlake Pkwy STE 300, Chula Vista CA 91914
Dental Arts San Diego
(237)
Dental implants periodontist
707 Arnele Ave, El Cajon CA 92020
Vivien Chadkewicz, DMD
11199 Sorrento Valley Rd #208, San Diego CA 92121
Impression Dental Group
8270 Mira Mesa Blvd # D, San Diego CA 92126
Santee Dentist – David A. Fossett, DDS
8770 Cuyamaca St Suite 1, Santee CA 92071
Otay Lakes Smiles by G. Marquez
2452 Fenton St, Chula Vista CA 91914

Mira Mesa Family Dentistry
9225 Mira Mesa Blvd, San Diego CA 92126
A+ Dental & Implant Center - Dentist 92130 San Diego
4653 Carmel Mountain Rd Ste 306, San Diego CA 92130
Riverview MD Spa: Dorin Shirin DDS
280 Riverview Pkwy # 602, Santee CA 92071
Bright Now! Dental
2502 Jamacha Road, El Cajon CA 92019
TJ Dental Implants Doctor Hector Javier López Amez
511 E San Ysidro Blvd, San Diego CA 92173
Modern Dentistry
4765 Carmel Mountain Rd, San Diego CA 92130
For more information or to seek immediate help from a 24-hour dentist, you can call Emergency Dentist 24/7 toll-free at (855)-352-6790. Our operators are standing by right now to take your call.
There are a wide variety of common injuries and emergencies that require immediate or as soon as possible dental care. Fortunately for you, these are often easily dealt with and do not require such a fuss once you've made it to an emergency dentist.