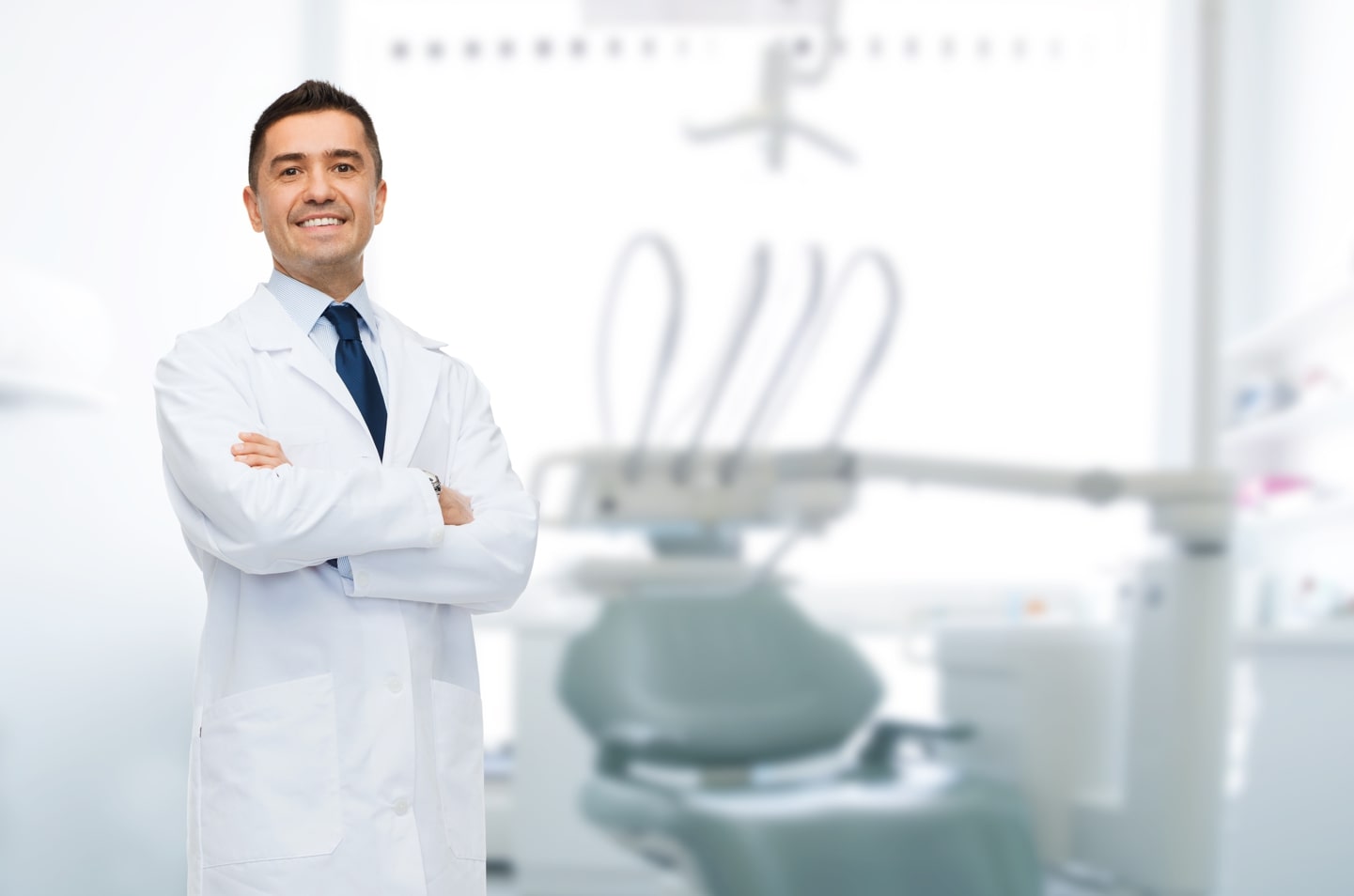 Find an Emergency Dentist 24/7

in Arlington, TX
24 Hour Dental Service in Arlington, TX
Emergency Toothaches, Extractions, Pain Relief Today
Weekends, Nights and Holidays
1 (855) 352-6790
100 Dentists found in Arlington, TX
/locations/arlington-tx/
Cooper Street Dental
6204 S Cooper St, Arlington TX 76001
Crystal Dental
(13)
Emergency dental service
2880 FM157 Ste 102, Mansfield TX 76063
Great Oak Dental
3851 SW Green Oaks Blvd #101, Arlington TX 76017
Jefferson Dental Care
6851 Matlock Rd Suite 115, Arlington TX 76002
Ideal Dental of South Arlington
5005 S Cooper St Ste 173, Arlington TX 76017
Arlington Dental Associates
4654 S Cooper St Ste. 316, Arlington TX 76017
Willow Tree Dental, PLLC
1205 E Debbie Ln #111, Mansfield TX 76063
Creekside Family Dental
1600 US Hwy 287 N Frontage Rd, Mansfield TX 76063
Bret Sanders, DDS
1600 U.S. 287 Frontage Rd #102, Mansfield TX 76063
Ranger Dental
4306 Matlock Rd Ste #116, Arlington TX 76018-5655
Bui Nancy DDS
4300 Matlock Rd #120, Arlington TX 76018
Brident Dental & Orthodontics
3779 S Cooper St, Arlington TX 76015

Andrews Dental Care PLLC: Andrews Jessie L DDS
2270 Matlock Rd # 102, Mansfield TX 76063
Star Dental
5615 SW Green Oaks Blvd, Arlington TX 76017
Kim Le DDS MS
990 U.S. 287 Frontage Rd Suite 112, Mansfield TX 76063
Smiles Family Dental
3900 Arlington Highlands Blvd Suite 261, Arlington TX 76018

Britany Jenkins, DDS
3900 Arlington Highlands Blvd Suite 261, Arlington TX 76018
Angelie Zamora, DDS
3900 Arlington Highlands Blvd Suite 261, Arlington TX 76018
Thomas Grant, DDS
3900 Arlington Highlands Blvd Suite 261, Arlington TX 76018
Monarch Dental
5760 W Pleasant Ridge Rd Suite 110, Arlington TX 76016
Bardin Dental
1100 E Bardin Rd #120, Arlington TX 76018
Arlington Medical & Dental
Dental implants periodontist
3300 Matlock Rd, Arlington TX 76015
Collins St Dental
4050 S Collins St Suite#300, Arlington TX 76014
Arch Dental
1450 Debbie Ln #130, Arlington TX 76002
Arlington Family Dentistry - Dr. James T. La
3100 Matlock Rd #103, Arlington TX 76015
South Texas Dental
2628 Matlock Rd, Arlington TX 76015
HomeTown Dental Arlington
1030 W Arkansas Ln #210, Arlington TX 76013
360 Family and Implant Dentistry- Dr. Ticole Nguyen
5210 TX-360 #500, Grand Prairie TX 75052
Allheart Dental
901 W Pioneer Pkwy #101, Arlington TX 76013

Archie Dental
2206 W Park Row Dr Suite 102, Pantego TX 76013

Dr. Natalie-Uyen Vo-Pham, DMD: West Park Row Dental
3008 W Park Row Dr, Arlington TX 76013
Dr. Natalie Vo-Pham, DMD: West Park Row Dental
3008 W Park Row Dr A, Pantego TX 76013

Dr. Andrew Dao, DDS
1114 E Pioneer Pkwy #17, Arlington TX 76010
Dr. Khoa Pham DDS
1120 E Pioneer Pkwy #100, Arlington TX 76010
Bear Creek Family Dentistry - South Arlington
1250 E Pioneer Pkwy #200, Arlington TX 76010
Prime Dental Grand Prairie
2580 W Camp Wisdom Rd Suite 300, Grand Prairie TX 75052
Nova Dental
1231 E Pioneer Pkwy #101, Arlington TX 76010
Jefferson Dental Care
1511 S Cooper St, Arlington TX 76010
Premier Family Dentistry
1007 W Mitchell St #201, Arlington TX 76013
Smiley Dental & Orthodontics
1900 E Pioneer Pkwy, Arlington TX 76010
South Texas Dental
1604 New York Ave, Arlington TX 76010

Perla Dental
1827 E Park Row Dr, Arlington TX 76010
Marvel Dental & Orthodontics
5030 S, Grand Prairie TX 75052
Monarch Dental
594 W, Grand Prairie TX 75052
Ideal Dental of Grand Prairie
3450 S, Grand Prairie TX 75052
All Dental, Emergency Dentist in Arlington, Best Dentistry near Arlington Texas
723 N Fielder Rd E, Arlington TX 76012

Fielder Park Dental
725 N Fielder Rd, Arlington TX 76012
Abram Dental and Orthodontics
1600 E Abram St, Arlington TX 76010
Bear Creek Family Dentistry - North Arlington
532 W Randol Mill Rd, Arlington TX 76011

Pecan Tree Dental
775 W Westchester Pkwy # 101, Grand Prairie TX 75052

SolarSmiles Dental
5159 Wichita St #170, Fort Worth TX 76119
Affordable Dentist Near Me - Dentist in Fort Worth
6426 Meadowbrook Dr, Fort Worth TX 76112
North Arlington Dental Care & Orthodontics
770 E Road to Six Flags St #174, Arlington TX 76011

Dr. Harita Kodali, DMD
355 E Westchester Pkwy suite 200, Grand Prairie TX 75052
Pure Dental and Implant Center
965 W Lamar Blvd #100, Arlington TX 76012
Solar Dental & Orthodontics
817 W Pioneer Pkwy #150, Grand Prairie TX 75051

Kenpan HU DMD, Harmony Dental and Orthodontics
2426 S Carrier Pkwy #100, Grand Prairie TX 75051
Definitive Dental: Peter Guirguis, DDS
2426 S Carrier Pkwy #102, Grand Prairie TX 75051
North Arlington Dental Care
770 East Six Flags Dr, Arlington TX 76011
East Pioneer Dental: Vu Nguyen DDS
2518 Hillcrest Ln #100, Grand Prairie TX 75052

Brident Dental & Orthodontics
2142 N Collins St, Arlington TX 76011
Ideal Dental of Arlington
2150 E Lamar Blvd Ste 106, Arlington TX 76006
South Texas Dental
4229 E Lancaster Ave, Fort Worth TX 76103
Closes at
Wednesday
Closed.
Closed.
Zoetic Dental
2301 N Collins St #230, Arlington TX 76011

Oakland Dental Pa
2320 Oakland Blvd, Fort Worth TX 76103
Jefferson Dental Care
410 E Pioneer Pkwy Suite 100, Grand Prairie TX 75051
Ideal Dental of Clifford Crossing
515 W 820 Loop Frwy N, Fort Worth TX 76108
Precious Smile Dental & Orthodontics
950 S Carrier Pkwy Ste. 170, Grand Prairie TX 75051
Smiley Dental & Orthodontics
1009 E Seminary Dr, Fort Worth TX 76115
Amazing Dental
2745 N Collins St #101, Arlington TX 76006
Sonrisa Family Dentistry
1625 S Belt Line Rd #100, Grand Prairie TX 75051
Legacy Park Dental
1001 NE Green Oaks Blvd Suite #129, Arlington TX 76006
South Texas Dental
4200 South Fwy, Fort Worth TX 76115
Jefferson Dental Care
4200 South Fwy, Fort Worth TX 76115
Monarch Dental
4200 South Fwy Suite 15, Fort Worth TX 76115
South Texas Dental
815 E Berry St Ste B, Fort Worth TX 76110
Pearl Smile Dental & Braces
528 W Seminary Dr, Fort Worth TX 76115
AmeriSmiles Dental
1030 N Carrier Pkwy, Grand Prairie TX 75050
Trinity Dental Care
2500 NE Green Oaks Blvd #102, Arlington TX 76006
South Texas Dental
106 E Main St, Grand Prairie TX 75050
Sycamore Dental
1900 W Everman Pkwy Ste 130, Fort Worth TX 76134
Jefferson Dental Care
419 E Main St, Grand Prairie TX 75050
Jefferson Dental Care
2800 8th Ave, Fort Worth TX 76110
Brident Dental & Orthodontics
3411 Sycamore School Rd, Fort Worth TX 76123
HomeTown Dental Sycamore
3515 Sycamore School Rd, Fort Worth TX 76133
Jefferson Dental Care
3913 Wheeler St, Fort Worth TX 76111
Jefferson Dental Care
398 E Pipeline Rd, Hurst TX 76053
Today Dental
1201 E, Crowley TX 76036

HomeTown Dental Yucca
3825 Yucca Ave, Fort Worth TX 76111
Brighter Image Lab
100 Main St, Fort Worth TX 76102
Shine Dental Care
950 E Belt Line Rd #130, Cedar Hill TX 75104
Monarch Dental
1101 Melbourne Rd Suite 7002, Hurst TX 76053
Closes at
Wednesday
Closed.
Closed.
Westpark Dental Care
2275 Westpark Ct, Euless TX 76040
Brighter Smiles Dental and Orthodontics
2200 Airport Fwy #480, Bedford TX 76022
Monarch Dental
1717 Airport Fwy, Bedford TX 76021

Ideal Dental of West 7th
628 Harrold St Ste 124, Fort Worth TX 76107
Fort Worth Dental Arts
2421 W 7th St #103, Fort Worth TX 76107

Watson Tom W DDS
427 N Town E Blvd # 105, Mesquite TX 75150
Vibrant Smiles
3992 Denton Hwy, North Richland Hills TX 76117
Above & Beyond Dental: Gemma Dalton, DDS
2307 Central Dr, Bedford TX 76021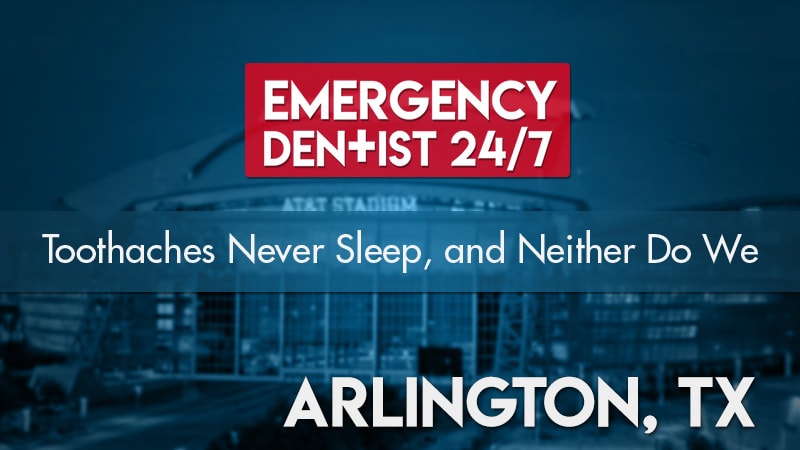 Emergency Dentist Arlington TX
It can be scary facing a dental emergency in the middle of the night, during the weekend, or on the holidays when there are no emergency dentists in Arlington are available. If you're on this page, then you've found the right place for emergency dentist Arlington help. We use our 24-hour emergency dentist referral network to book appointments in patient's names to ensure everyone has access to the help they need, when they need it. Don't wait for the pain to get worse – call us right now at (855)-352-6790.
What You'll Need for Your Appointment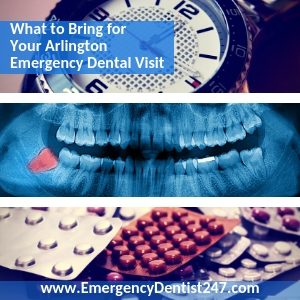 Make sure you have the following with you before you leave for your appointment with the emergency dentist: Documentation or any sort of paperwork from your most recent dental visit Insurance information needed for filing a claim, if you have dental insurance A list containing medications you take on a daily or regular basis and known allergies You need to give yourself some extra time to ask questions and fill out paperwork when you arrive. A minimum of 15 minutes should be more than enough. You should also use this time to explain to the emergency dentist and their team that you're nervous or afraid, if you are feeling these emotions. Knowing your mindset and how you're feeling is the best way for them to go the extra mile to keep you comfortable.
The Most Common Dental Emergencies Treated
No matter what you're going through, head trauma will always be the top priority on your injury list. This type of injury must be dealt with and treated before anything else. Dental emergencies are either the result of an oral health problem that went untreated or undetected for however long, or because of an accident that resulted in injury.
Knocked Out or Otherwise Lost Teeth
Before you do anything else, you need to make sure that any sustained head trauma is seen and treated by a doctor. If you managed to find the tooth, you can try to put it back in the socket yourself or keep it safe in a cup of milk or water. However, make sure the tooth is picked up by the crown and not by the root. Picking it up by the wrong end can make it impossible for the emergency dentist to successfully implant it back in due to irreversible damage done to the root.
Oral Infections – Abscessed Teeth
Oral infections, such as abscessed teeth, are extremely dangerous. They can infect the blood and be fatal, like any other type of infection, so they need to be treated as quickly as possible when one forms. The best way to figure out if you have an oral infection is to pay attention to any oral pain and look for anything that resembles a pimple or a red bump in your mouth. If you're in any level of oral pain, have spotted a red bump in your mouth, or have a suspicion, in general, that you're dealing with an oral infection, call us immediately.
Lost Fillings or Crowns
It's not uncommon for a filling or a crown to fall out because of the fact that they wear out due to age and possible damage. However, if you lose one or the other, fast action is required on your part. You need to pick up some dental cement, gauze, cotton balls, whatever you can find that will help you to consistently cover the tooth up. If the tooth isn't protected using one of these methods, you may be facing an emergency tooth extraction due to further damage.
Going for an Emergency Tooth Extraction
Nothing is as scary as being told you need to have an emergency tooth extraction. Even if you don't know you need one until the very last second, the best way to prepare for one is to know what happens during the procedure. A numbing agent will be administered to the extraction site to ensure no pain will be felt throughout the entire procedure, just some minor pressure. Once it's set in, a special pair of dental pliers will be used to remove the tooth whole or by breaking it up into smaller pieces and removing it by the fragment. Once the tooth is out using either method, you will then be given important aftercare instructions that you will need to follow at home in order to avoid infection.
Same Day Denture Repair in Arlington
It's been hard to find same day denture repair in Arlington and emergency denture repair Arlington, which is why we've added denture lab technicians who work closely with emergency dentists to our network. You only to have one appointment booked through us to have your set of dentures repaired or to receive a fitting, all done on the same day.
The Emergency Dentist or Emergency Room Doctor?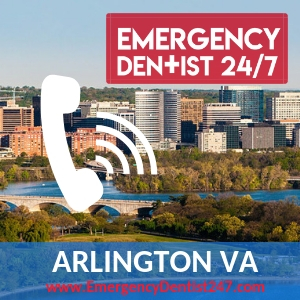 For more information or to seek immediate help from a 24-hour dentist, you can call Emergency Dentist 24/7 toll-free at (855)-352-6790. Our operators are standing by right now to take your call.
There are a wide variety of common injuries and emergencies that require immediate or as soon as possible dental care. Fortunately for you, these are often easily dealt with and do not require such a fuss once you've made it to an emergency dentist.