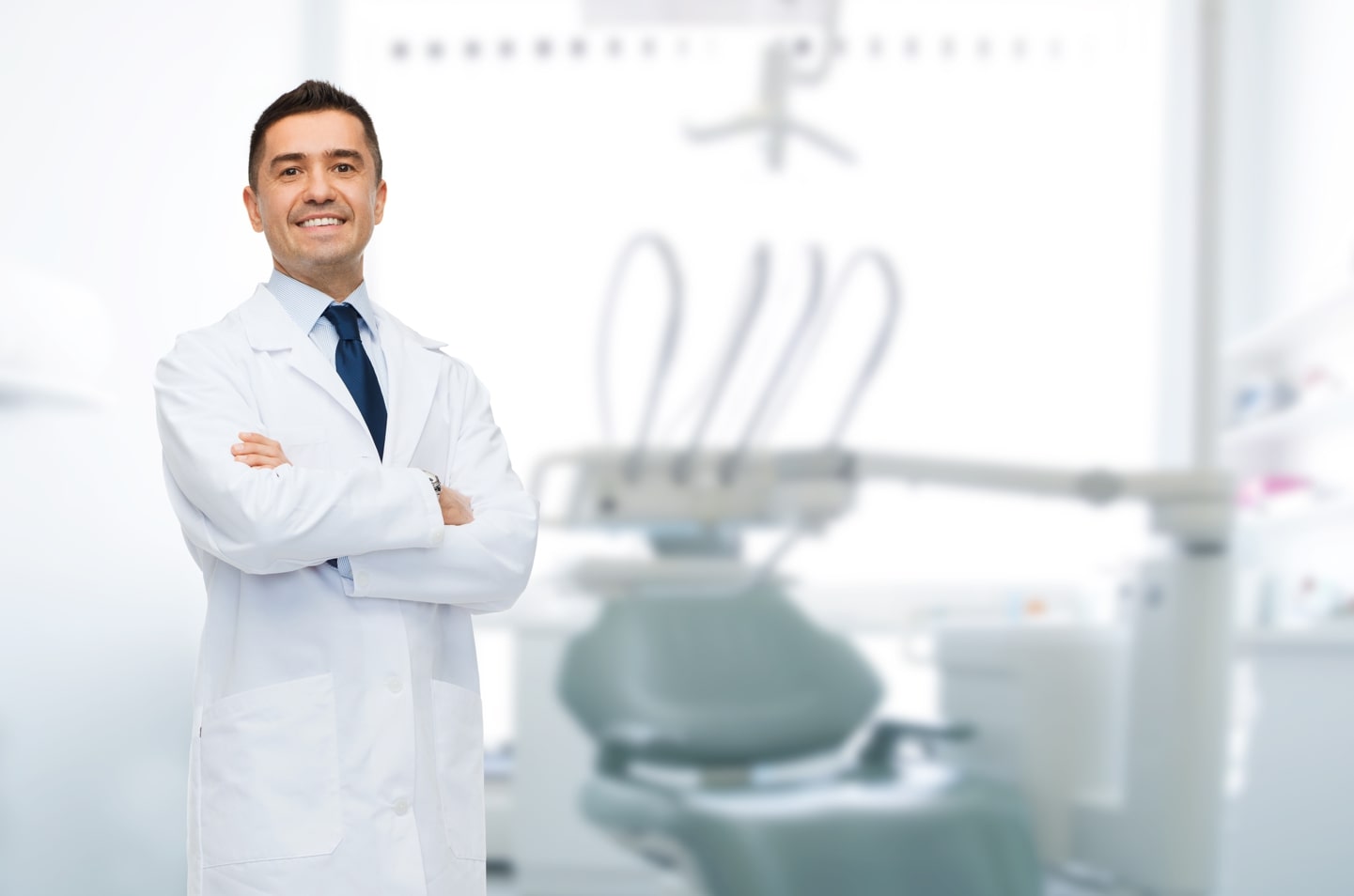 Find an Emergency Dentist 24/7

in Jacksonville, FL
24 Hour Dental Service in Jacksonville, FL
Emergency Toothaches, Extractions, Pain Relief Today
Weekends, Nights and Holidays
1 (855) 352-6790
31 Dentists found in Jacksonville, FL
/locations/jacksonville-fl/
Greenberg Dental & Orthodontics
5149 Normandy Blvd #4, Jacksonville FL 32205
ASAP Dental Care
7451 103rd St #18, Jacksonville FL 32210
Dr. Chester A. Aikens, DDS
305 E Union St, Jacksonville FL 32202
Sol G. Brotman, DDS, MAGD
3647 Hendricks Ave, Jacksonville FL 32207
Jacksonville Emergency Dental, P.A.
(303)
Emergency dental service
1840 Dunn Ave Suite 3, Jacksonville FL 32218
Emergency Dentist Jacksonville FL
(1)
Emergency dental service
800 Dunn Ave, Jacksonville FL 32218
River Oaks Dental
6120 San Jose Blvd, Jacksonville FL 32217
Dr. Michael J. Thomasino, DMD
(7)
Emergency dental service
1716 University Blvd S, Jacksonville FL 32216
Jacksonville Emergency Dental
(212)
Emergency dental service
1716 University Blvd S, Jacksonville FL 32216

Economy Dentistry
3615 Dupont Ave, Jacksonville FL 32217
American Dental Wellness
(194)
Dental implants periodontist
38 Blanding Blvd, Orange Park FL 32073
ASAP Total Dental Care
6960 Bonneval Rd # 201, Jacksonville FL 32216
Regency Square Mall Dental, P.A.
9501 Arlington Expy #0345, Jacksonville FL 32225

Emergency Dentistry Jacksonville FL
(2)
Emergency dental service
3676 Crown Point Ct Suite 1a, Jacksonville FL 32257
Greenberg Dental & Orthodontics
10601 San Jose Blvd #117, Jacksonville FL 32257
David & Associates
10991-54 San Jose Blvd, Jacksonville FL 32223
Ivory Dental
11362 San Jose Blvd Suite #7, Jacksonville FL 32223

Franklin M. Rios
8130 Baymeadows Cir W, Jacksonville FL 32256
Bahri Dental Group
8131 Baymeadows Cir W # 102, Jacksonville FL 32256
Greenberg Dental & Orthodontics
1340 Blanding Blvd #108, Orange Park FL 32065
Krantz Dental Care, PA
12058 San Jose Blvd #102, Jacksonville FL 32223
Greenberg Dental & Orthodontics
9978 Old Baymeadows Rd #1, Jacksonville FL 32256
Dental Center of Jacksonville
6144 S Gazebo Park Pl #210, Jacksonville FL 32257

Allcare Dentistry & Orthodontics
11915 Beach Blvd #115, Jacksonville FL 32246

Nguyen Do, D.D.S.
11915 Beach Blvd # 115, Jacksonville FL 32246
Dental Arts of Florida
7645 Gate Pkwy #103, Jacksonville FL 32256

Dr. Fred Tepedino, DMD
7645 Gate Pkwy, Jacksonville FL 32256
Quality Dental Care
1631 Race Track Rd #104, St Johns FL 32259
ASAP Atlantic Dental Care
12777 Atlantic Blvd Suite 26, Jacksonville FL 32225
Greenberg Dental & Orthodontics
13820 Old St Augustine Rd #105, Jacksonville FL 32258
Carlson Dental Group
13241 Bartram Park Blvd #1700, Jacksonville FL 32258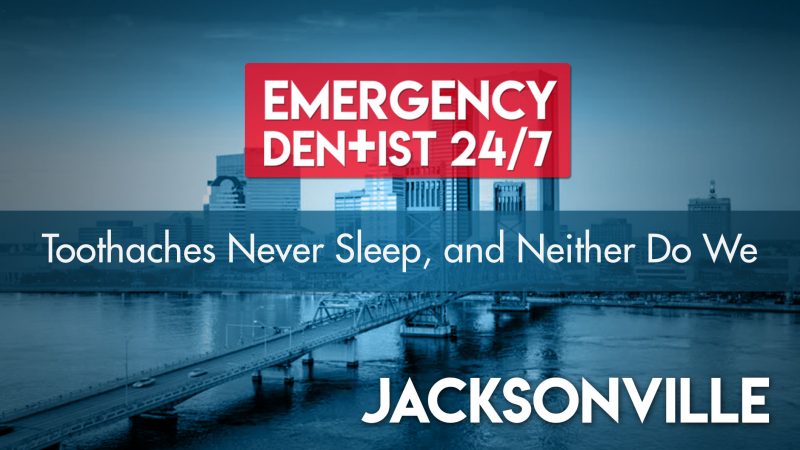 If searching "emergency dentist near me" or "emergency dentist in Jacksonville" has brought you here, you've found the best resource for finding an emergency dentist in Jacksonville, FL there is. Considering the fact that dental emergencies always spring on you when you're just about to go to bed, have a hot date tomorrow, or whatever the case may be, patients need to have help available to them no matter what time of day it is. Because of this, and because we've had these experiences ourselves, we've created our 24-hour emergency dentist referral service. The way we operate is easy. All you have to do is give us a call at (855) 352-6790, let us know what's going on, give us some minor personal details, and you're done! We do the rest of the work by booking an appointment for you with an emergency dentist in as little as 24 hours.
What You'll Need to Remember and What to Bring With You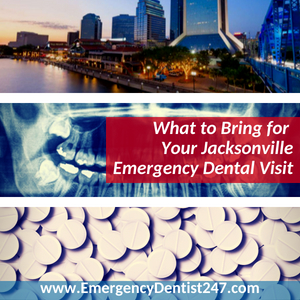 Preparing for your emergency dentist Jacksonville appointment is very important. Once you've called us to let us know you need an appointment booked for you, it's best to start preparing for your appointment right away while we do what we need to do. Start your preparations off by making a list of any medications you're currently taking. Make sure you write out the entire name of the medication, your dosage, how often you take it, etc. If you have any known allergies, you need to make a separate list for those, as well. Even if you only have one or two allergies, write them down. Your emergency dentist and their team will be using your lists throughout your appointment to ensure that nothing they give you may cause an allergic reaction or clash with your medication. Next, if you've recently taken a trip to your regular dentist and came home with dental records, x-rays, or even something like a detailed receipt outlining what you had done, make sure you round those up and have them ready to bring to your appointment. Once we've set an appointment for you and have called you back to fill you in on all the details of said appointment, now is the time to call your emergency dentist to ask about insurance. It's best to know if your insurance will be accepted by the emergency dentist before you go. If they don't accept your insurance, asking how much your appointment will cost, or a price range at the very least, definitely wouldn't hurt. Doing so will make sure that there are no surprises when it comes time to pay the bill. Now that you've prepped yourself, rounded up what you need, and have spoken with the emergency dentist before your appointment about insurance, all that's left is to settle any fear or anxiety you may have. Don't worry, all of the emergency dentists in our referral network, as well as their teams, have dealt with patients with a fear of the dentist many times in the past. Because of this, they know how to keep patients comfortable for the entire duration of the appointment.
Same Day Emergency Denture Repair
If your dentures are in a state of disrepair, eating is no doubt a challenge for you. Thankfully, we have a number of gifted lab technicians who work closely with the emergency dentists in our referral network. We can have your dentures repaired the same day they're damaged! Should your dentures be broken beyond repair, however, we can have you fitted for a new set on site.
The Most Common Dental Emergencies Seen Every Day
The emergency dentists we work with through our network see all different types of dental emergencies every day, so we decided to go over some of the most common dental emergencies that they see on a daily basis. Doing so may help you identify what you're going through, even if it's just information you may need for the future. Before we go there, though, it's important to recognize that there are two categories of dental emergencies – ones that show themselves immediately and those that hide until the pain starts. Losing a filling is an example of an immediate dental emergency, while an abscessed tooth is an example of a dental emergency that plays hide and seek, where the seek is the pain. We also need to go over knowing when it's time to scrap the idea of an emergency dentist for the time being and, instead, going to get treatment from an emergency doctor at your local hospital. If you've received a broken arm, lost a couple of teeth, and head trauma from a car accident, you need an emergency doctor first, emergency dentist second.
Dealing With a Dislodged Tooth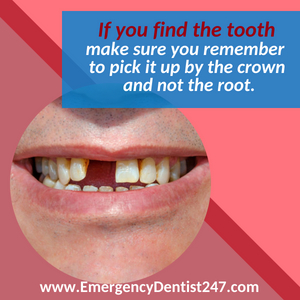 Nothing can set someone off into a frenzy more than losing a permanent tooth will. Dealing with a dislodged tooth, whether it was knocked out or just happened to fall out for whatever reason, requires immediate action if you want to save that tooth. The first, and most obvious, thing you need to do is find it. If you can find it, don't pick it up by the root, only pick it up by the crown. Picking it up and handling the tooth by the root is the best way to damage it to the point where the emergency dentist may not be able to safely implant it back into the empty socket. Next, rinse it off and assess the empty socket. If you can't look at it using a mirror, use your finger to gently feel if it's okay. If both the root of the tooth and the empty socket have remained generally undamaged, you can try and put the tooth back into the socket to preserve it until your appointment. If you're not comfortable doing this, or you feel you would damage the tooth or the socket, then don't worry about putting it back in. Though doing so is the best way to preserve the tooth until you can get to your appointment, putting the tooth in a glass of milk or water is the next best thing! Remember, if you received head trauma from whatever happened to make you lose your tooth, unless it randomly fell out on its own, you need to go see an emergency doctor before an emergency dentist.
Oral Infections – The Dangers of Abscessed Teeth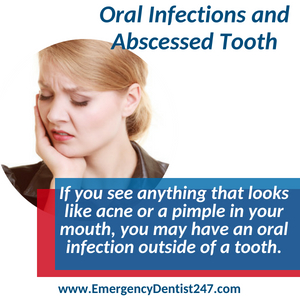 Oral infections, more specifically abscessed teeth, are extremely dangerous. They move in, grow, and fester in your teeth, all without you knowing about it until the unbearable pain begins. They are a dental emergency that goes from being a time-sensitive one to a life-threatening one. Something as simple as a chipped tooth that creates an opening to the inside of that tooth is enough to start the overwhelming process of an infected tooth. Though infected teeth usually aren't able to be seen because they are inside of the tooth more often than not, sometimes you'll get lucky. If you see anything that looks like acne or a pimple in your mouth, you may have an oral infection outside of a tooth. Next thing you know, you're holding an icepack to your cheek begging for the pain to go away. The pain, however, is not your biggest worry when it comes to an infected tooth. Because oral infections are just like any other type of infection, they can result in blood poisoning if they go untreated. If you suspect you're dealing with an oral infection, you need to call us right away at (855) 352-6790 so we can get an appointment booked for you immediately.
Dealing With the Loss of a Filling or a Crown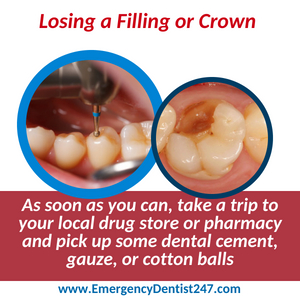 If you've broken or lost your filling or your crown, you need to act fast. Though losing a crown or a filling isn't as bad as an oral infection, both require the same fast action because of the fact that the tooth you lost it from is now completely open and exposed. If you don't use dental cement, a piece of gauze, or even a cotton ball to plug the hole until we can get you to your appointment with the emergency dentist, there is going to be a lot of trouble. Leaving it open is risking an oral infection alone, but if the hole is deep enough you're risking damage to the point of no return. Instead of putting a new cap on or filling the tooth back up, the emergency dentist may have to extract it.
When it's Time for an Emergency Tooth Extraction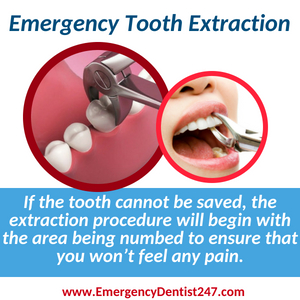 Even the thought of having an emergency tooth extraction alone is enough to have you shaking in your boots. Fortunately for you, the emergency dentist and their team will do everything they possibly can in order to save the tooth before they make the decision to pull it. Unfortunately, not all teeth can be saved, even when the emergency dentist and their team try everything they can to save it. If you need an emergency tooth extraction, don't worry, your emergency dentist and their team will make sure you're comfortable and fully informed throughout the entire procedure. The procedure will begin with your mouth, specifically the extraction site, being completely frozen to ensure that you won't feel any pain when the tooth is removed. The only thing you'll feel is a minimal amount of pressure. The tooth will be extracted by use of dental pliers, which are not as scary as they sound. The emergency dentist will wiggle and rock the tooth around in the socket until it pops out. Sometimes, however, this method of extracting a tooth doesn't always work. If this happens in your case, the emergency dentist will need to break the tooth up into sections and carefully remove the tooth in pieces. Once the procedure is successfully completed, the emergency dentist will go over some aftercare instructions for you that you will need to follow religiously. Not doing so increases the risk of the site becoming infected and will maximize the amount of time it takes for it to completely heal.
The Differences Between an Emergency Dentist and an Emergency Doctor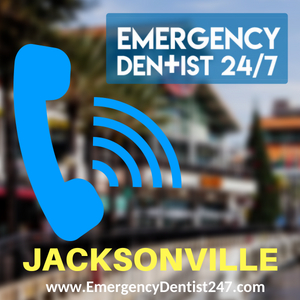 Knowing the differences between an emergency dentist and an emergency doctor could very well save your life in an emergency crisis. Emergency dentists are able to save your teeth, treat oral injuries, and may be able to help you with managing your pain. What they can't do, unfortunately, is treat major injuries, sometimes even if they're oral injuries, or any trauma to your head. Emergency doctors, however, are able to treat major injuries and head trauma, but they aren't equipped to save your teeth. Some hospitals have emergency dentists on call or on staff, but finding a hospital like that is very rare.
For more information or to seek immediate help from a 24-hour dentist, you can call Emergency Dentist 24/7 toll-free at (855)-352-6790. Our operators are standing by right now to take your call.
There are a wide variety of common injuries and emergencies that require immediate or as soon as possible dental care. Fortunately for you, these are often easily dealt with and do not require such a fuss once you've made it to an emergency dentist.